What's wrong with Celtics' offense? NBA coaches, scouts weigh in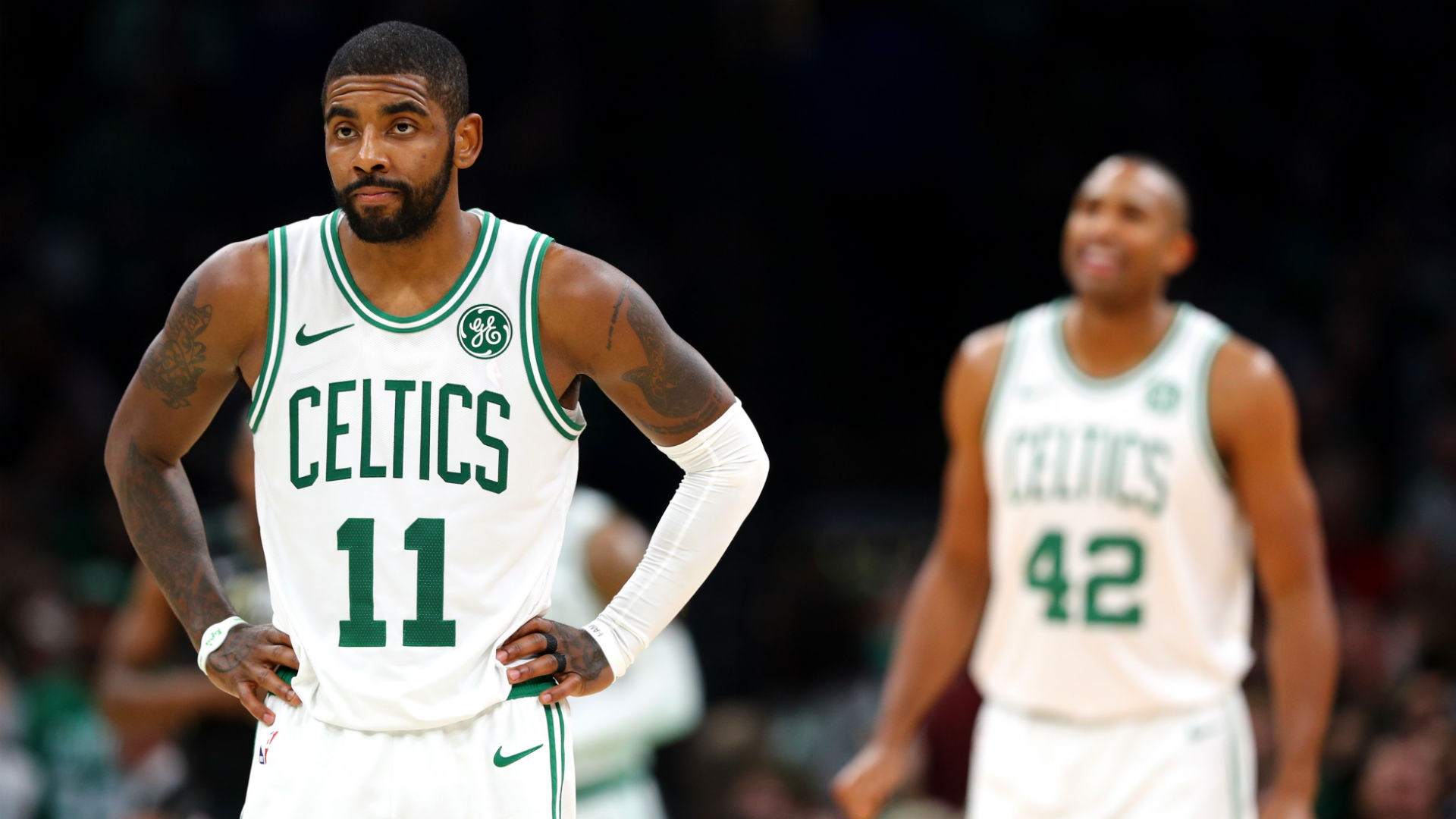 BOSTON — The Celtics are coming off their best win of the season on Wednesday, not a difficult thing to do when the opponent is the Bulls.
But after a rough start that followed high expectations for coach Brad Stevens and the Celtics, questions about the state of the team remain, especially when it comes to the team's disappointing offense and the woeful play of wing Gordon Hayward, returning after a brutal ankle injury last season.
MOCK DRAFT: Duke stars battle for No. 1 spot
As the Celtics prepare for one of their biggest games of the early season Friday night against Toronto, we checked in with scouts and assistant coaches to get their views on how to fix Boston's offense, then dove into the numbers to see how it all might work.
Here's what we found...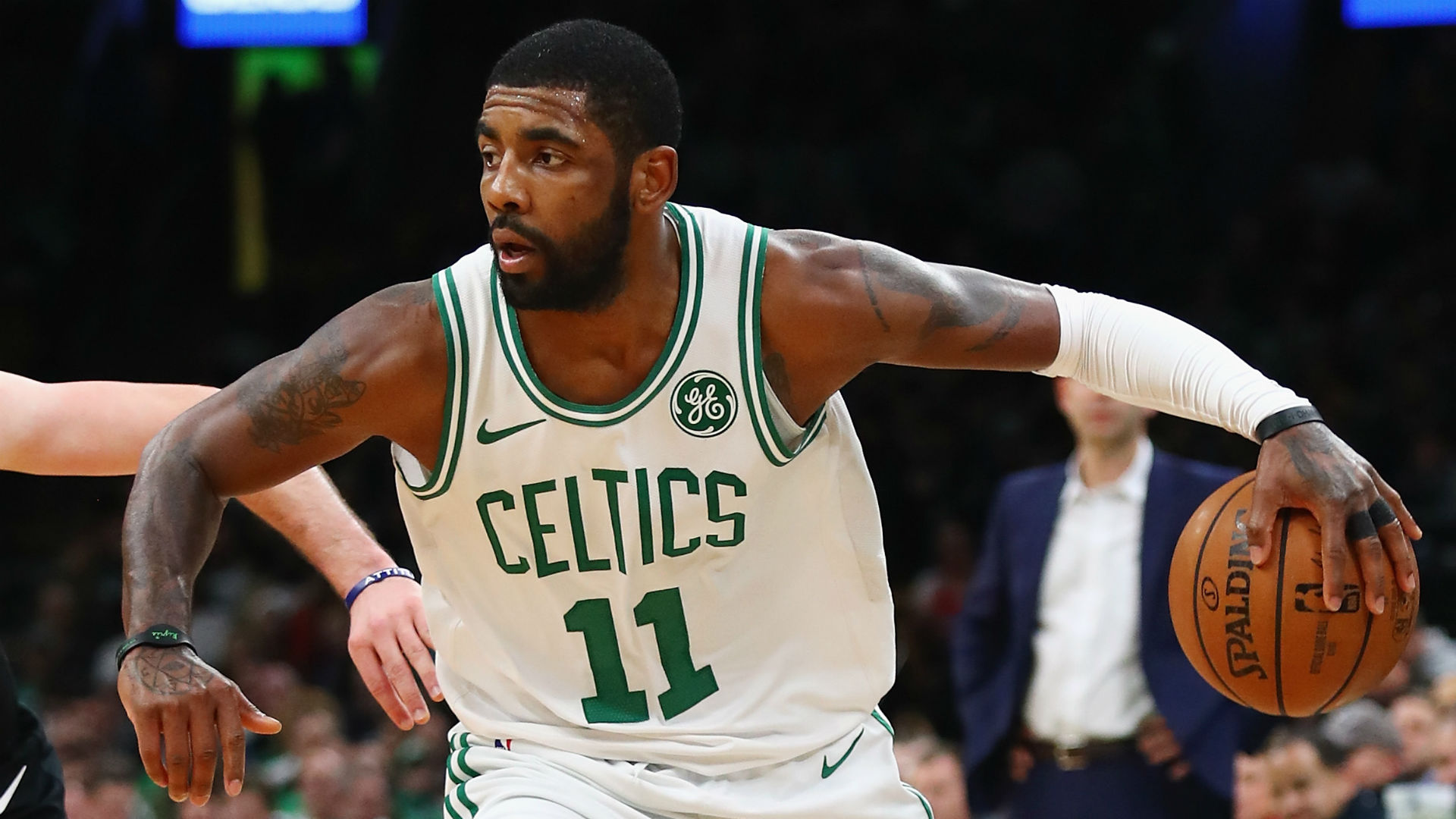 All about Kyrie
The Celtics traded for star guard Kyrie Irving in 2017 to give themselves a reliable offensive centerpiece, and he delivered on that last season until a problem with his old knee injury flared up and forced him out of the postseason. To fix the Boston offense, one East assistant coach suggested the Celtics should make Irving their emphasis again.
The opinion: "They're asking a lot of guys to sacrifice for the team, but to me, the one guy who should not be sacrificing is Kyrie," the coach said. "You still have young guys on that team. You still have Gordon Hayward as a question mark until he gets comfortable. And as long as that's what's happening, you should be leaning on Kyrie."
The numbers: Irving has, indeed, sacrificed this year, in part because he's still getting comfortable as he returns from the knee surgery. He remains a poor defender, and his on/off numbers are not pretty, as he is a net minus-7.0 per 100 possessions because his defensive splits are poor. But then again, the Celtics as a whole have been disappointing defensively.
The offense is where Irving is supposed to make the difference, though. He has gone from 19.7 field-goal attempts per game in his final season in Cleveland to 18.1 FGA per game last year, down now to 16.3 — which does not seem to be enough for a guy who should be the fulcrum of the offense.
Again, part of this might be a factor of Irving himself getting comfortable back on the floor. But Boston needs his aggressiveness going to the rim; it's essential to the game plan. He has been gun-shy attacking the basket, and that has hurt the Celtics, especially when it comes to drawing fouls (they're 29th in the league, with 19.1 free-throw attempts per game).
Irving was 19th in total number of drives to the rim per game two years ago and settled in at 27th last year. This year, he is 42nd. Compare his drive-to-the-rim numbers in his two seasons in Boston, and see that he is not having the same impact when he goes to the rim this year.
| | | | | | | |
| --- | --- | --- | --- | --- | --- | --- |
| Season | Drives | Rank | FG % | FTM | FTA | Asst |
| 2017-18 | 11.6 | 27 | 53.7 | 1.3 | 1.4 | 1.0 |
| 2018-19 | 9.2 | 42 | 54.5 | 0.8 | 0.9 | 0.8 |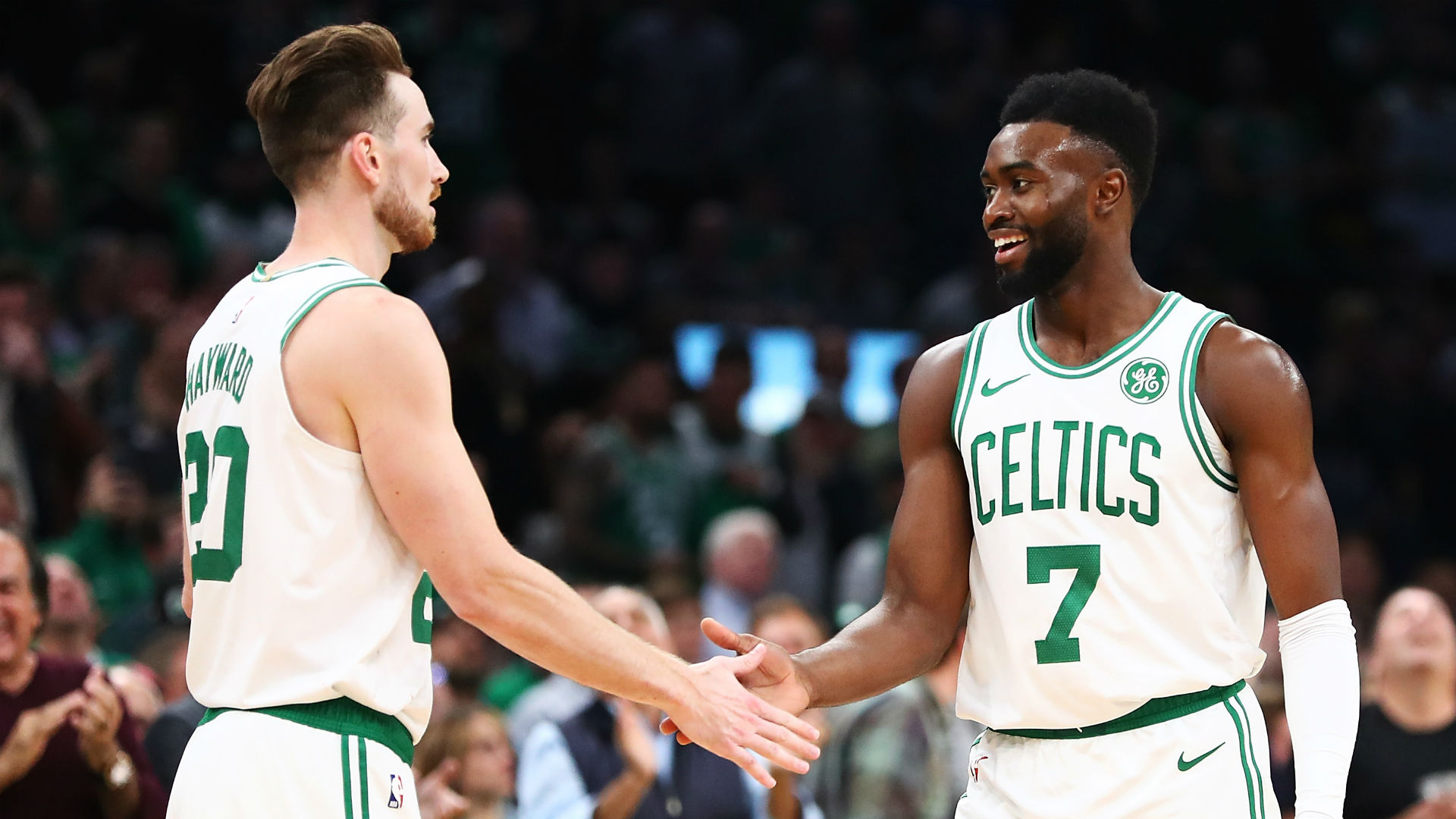 Change the lineup
It's been suggested that Hayward become the most expensive sixth man in league history, a $31 million sub. There is some logic to the argument, because Hayward has struggled so mightily to fit in with the Boston offense, trying to find the balance between asserting himself and blending into the mix.
When Hayward agreed to go to Boston, he thought he was arriving as the No. 2 option. But with Irving on the floor and two budding stars who feel the need to prove themselves — second-year forward Jayson Tatum and third-year forward Jaylen Brown — it's been tough for Hayward to find his comfort zone.
Maybe he'd do better, the thinking goes, leading the bench unit.
The opinion: "I think they have nothing to lose with moving him to the bench and letting him find his rhythm and his place in this offense," one Western Conference assistant coach said. "I don't think it is a long-term thing, but he is not himself. He looks nothing like himself yet there. He's struggling. It's obvious.
"Get him into a comfort zone. Take some pressure off him. Get him coming off the bench, and he'll find his footing."
The numbers: Hayward averaged just 9.1 points in 108 games as a reserve during his career, but the last time he came off the bench was March 2013, so those numbers aren't particularly relevant.
But Hayward is struggling. He has made 39.0 percent of his shots and 31.4 percent of his 3s, averaging 10.0 points. He's been transformed into mostly a 3-point shooter, and he has taken 41.5 percent of his shots from the arc. In seven years with the Jazz, he took 30.6 percent of his shots from the 3-point line.
According to Basketball-Reference.com, Hayward's on/off splits show that the Boston offense is 4.2 points per 100 possessions worse with Hayward on the floor than off. The defense is not much better, at 3.6 points worse with Hayward on the floor.  
Moving Hayward to the bench would give Stevens the option of going small and starting guard Marcus Smart, who is consistently an on/off wonder and is no different now — he's a plus-12.9 on the floor this year, and would fit well as a defensive-minded fifth option with the starters. Or Stevens could go big with Aron Baynes at center, and Baynes has been a plus-4.3.
It's little more than fodder for conversation at this point, though, as Stevens has insisted he will not be making lineup changes anytime soon. But it could be something he is forced to revisit.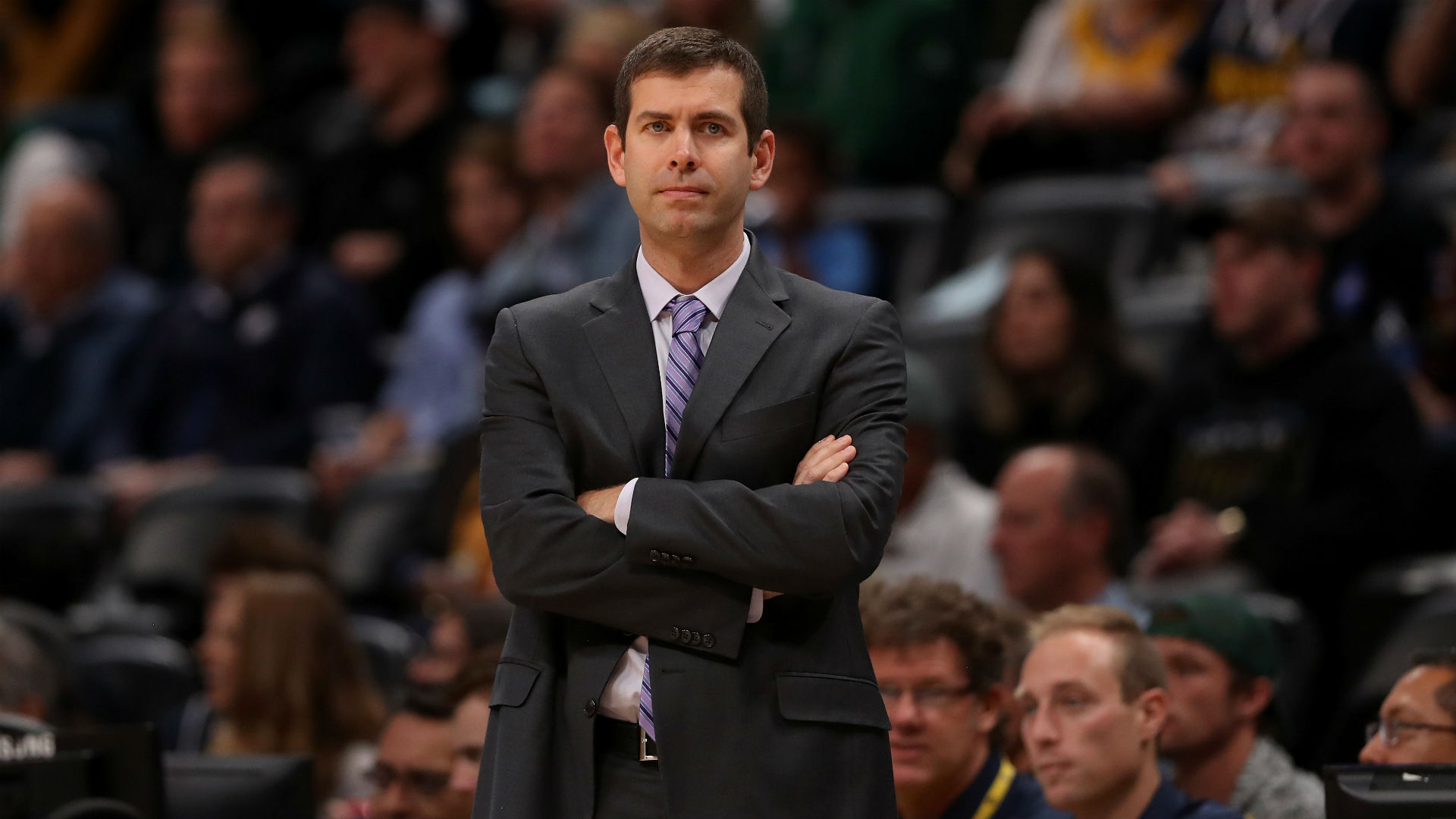 Just relax
Maybe the panic in Boston is a bit overblown. Yes, their record is disappointing, but they've had to contend with a particularly difficult schedule, playing nine of their first 13 games on the road and embarking on an early-November trip through the rest that dragged for five mostly miserable games — four were losses and the fifth required a monster comeback to secure a win against the Suns.
But they weren't blown out in any of those games, and only once this year have they lost by double digits — a 12-point loss to Toronto that was actually a 3-point game with under three minutes to play.
The record, perhaps, is muddled more because of the competition than Celtics dysfunction. And maybe, according to an Eastern Conference scout, Celtics fans everywhere should just take a deep breath and relax.
The opinion: "They had that great start last year (16-2), and everything looked great and rosy," the scout said, "but I can remember Brad (Stevens) saying that the record was a little bit fool's gold, that they had pulled out some wins late in games that they should not have. Go back and look, and there were four or five games that they won that maybe they should not have.
"To me, they're not playing that different. They've had some shot-selection issues. They're taking too many midrange jumpers. They're not comfortable with each other on both ends. You can see that. But some of these games, they could easily be 10-4, and no one would be that worried."
The numbers: At a time when defenses are struggling to keep up with the NBA's new emphasis on player movement, the Celtics have improved, leading the league at 101.0 points per possession allowed after finishing second at 103.0 last year.
Offensively, they were no juggernaut last year, with a rating of 106.7 points per 100 possessions, good for 18th in the league. That has fallen off this year, to 24th in the league at 104.4 points per 100 possessions.
But consider what the Celtics' offense looked like on this date last year, when the team had a 14-2 record even as a raft of new players were finding roles. It was averaging 104.5 points per 100 possessions, 19th in the NBA. The mid-November Celtics offense of 2017 looks an awful lot like the mid-November Celtics offense of 2018.
Despite concerns about Boston playing more selfish basketball, the Celtics do have a higher assist percentage (61.9 percent) than at this time last year. They turn the ball over fewer times (13.2 percent now to 14.8 percent then) and have a true shooting percentage of 53.6, a tick better than a year ago, when that number was 53.4 percent.
Maybe the biggest difference isn't an offensive problem at all. It's the rebounding. Boston's rebound percentage was 53.2 in mid-November last year, and sits at 49.4 percent now. It's worth noting, however, that the Celtics finished 2017-18 with a 50.4 rebounding percentage, which means that after Nov. 16 last season, the team's rebounding percentage was just 49.7. That's in line with the current numbers.
In other words, this team, offensively, is not much different than last year's team a month into the season. The only difference is the record.
Maybe folks in Boston should simply give this team more time.