Zach LaVine: UCLA wasn't indication of point guard's upside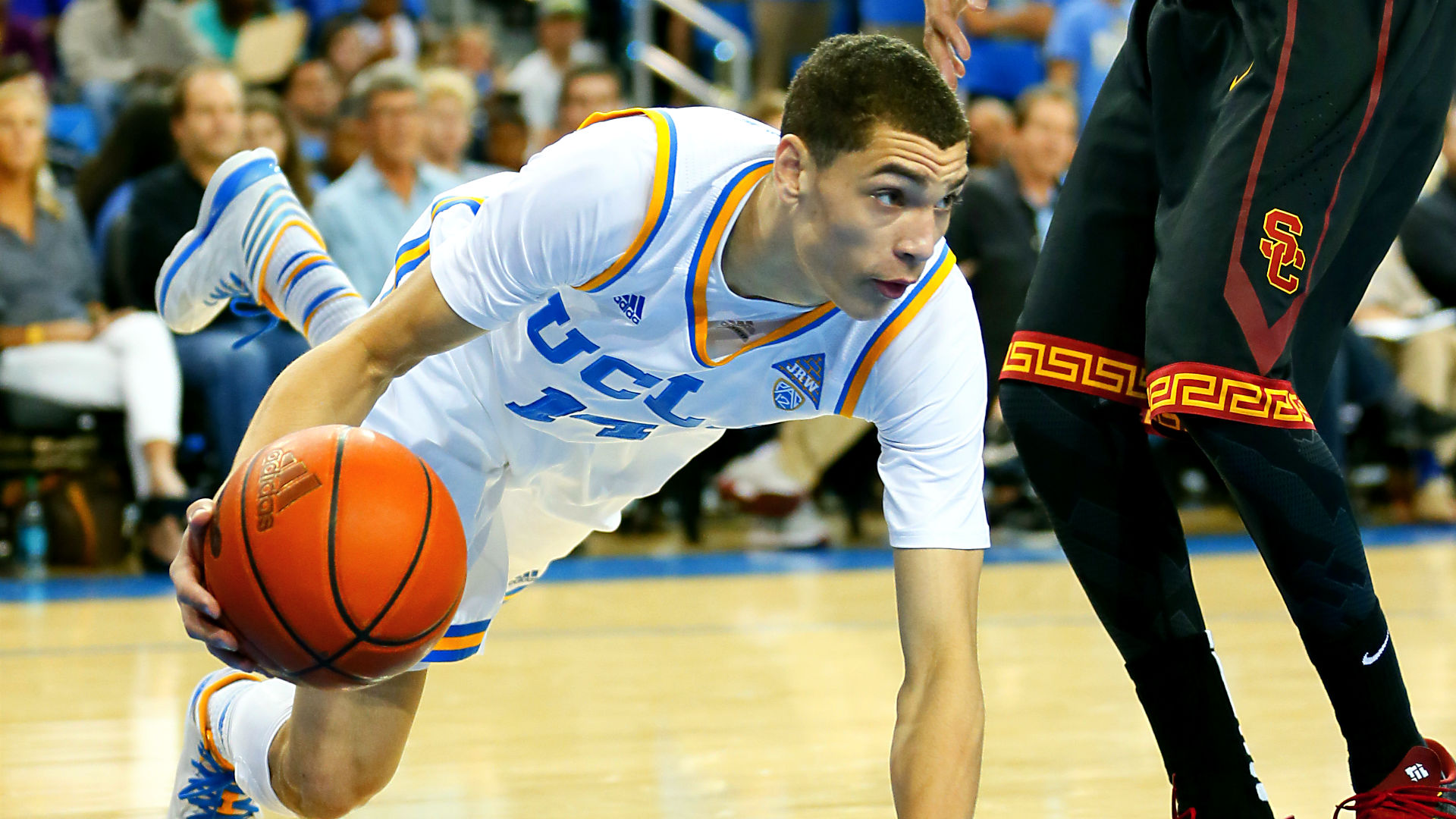 With media members waiting, Zach LaVine walked over, stood front and center and announced his name and college without pretension. He believed those gathered might not know he is a lottery prospect or that he attended UCLA. 
LaVine was right to make such an assumption, not because folks are unaware of his name or college, but because there is little else known about him. He is similar to a pair of other UCLA guards — Russell Westbrook and Jrue Holiday — in that sense.
Before he arrived at UCLA, LaVine was regarded as an all-world player. He had big scoring numbers, superior athleticism and ballhandling ability. Only one of those things changed over the course of one season at UCLA. LaVine didn't wow with his stats.
LaVine had a fast start to the season but sputtered down the stretch and averaged 9.4 points, 2.5 rebounds and 1.8 assists. He was not the Bruins' primary ballhandler or leading scorer. Draft prospects Kyle Anderson and Jordan Adams held those roles, respectively. 
Similar to Westbrook and Holiday, who increased their production as NBA players, LaVine expects that to change. He believes his game is better suited for the NBA and does not foresee another season like his freshman year at UCLA. 
"There's a lot of stuff I could work on," LaVine said, "I'm only 19 years old, but I feel like my game definitely translates to the NBA a lot better than college. I had a really good time in college my freshmen year, but I just like my game is definitely more for the NBA."
When he is drafted on Thursday and starts his NBA career, it will be as a 6-6 point guard. LaVine played out of position at UCLA as a freshman, which was his first experience as a shooting guard and wing player. But when draft workouts started, LaVine competed with point guards. 
"I try to take a little of their game and put it into mine," LaVine said of Westbrook and Holiday. "I look at a lot of their film. Russell Westbrook and me have a lot of similarities and at the same time we don't. He's really aggressive going to the hoop, I feel I'm more of a finesse player but I still get there."
But by all accounts, LaVine attacks workouts. In California for the predraft process, LaVine worked with Accelerate Basketball, a North Carolina-based company that provided skill development for several prospects, including Andrew Wiggins. 
Accelerate Basketball's Brandon Payne said LaVine displayed intensity and serious desire to get better over the course of eight weeks. Payne, who works with Stephen Curry and other NBA players, said LaVine's desire to learn was higher than he has seen. Because of LaVine's predraft work, Payne can see the parallels to past players who found their way once they entered the NBA.  
"I think that about a lot of players," Payne said. "I think their skill sets may be better suited for the NBA because it's a different game than college basketball. It's a very different game. But Zach, of course, his size and his athletic ability combined with his skill level and his ability to shoot the ball make him a really difficult cover as an NBA point guard."
Payne did not subscribe to the idea that LaVine's lack of production at UCLA was a serious indication of what he can become in the NBA. 
"Zach LaVine is a kid I think a lot of people have some misconceptions about in terms of his skill level," Payne said, "because they're basing it off of what they've seen in a very, very brief period, a brief stint at UCLA. The reality is I've seen this kid in workouts and not only is his athletic ability off the charts his skill level is very high, his motor is very high and he has a desire to get better and a desire to learn like nobody I've ever been around."
Of course, at the root of LaVine's intrigue is his size and athleticism. Photos of LaVine doing a 46-inch vertical jump hit the Internet and drove folks insane, because measurements are such a big deal heading into the NBA Draft.
Once he was in workouts, LaVine continued to impress. Charlotte Hornets coach Steve Clifford liked LaVine's size, speed and defensive ability, and he was pleasantly surprised by the guard's outside shooting ability. 
Those workouts are no flash in the pan, and UCLA's Adams was eager to express that. 
"Unbelievably athletic, still surprises you until you actually go into the gym and see him dunk," Adams said. "I think he'll do really good in this league. He has a great jump shot, he's athletic, he's fast, he's quick. He has everything to gain, so I think for him the sky is the limit."
There is still development left, however. Payne pointed out that LaVine, who is expected to be a late lottery pick, will experience adversity during the season. Payne also acknowledged that it could take time for LaVine to develop, but he expects him to become an impact player. 
"He's a guy that I think in this draft, whoever gets him, if they're patient for a year or two, is getting a guy who's going to be an outstanding NBA player," Payne said. "Because he has unlimited potential, both physically and from a skill standpoint."