Report: Alabama self-reports 13 bizarre NCAA violations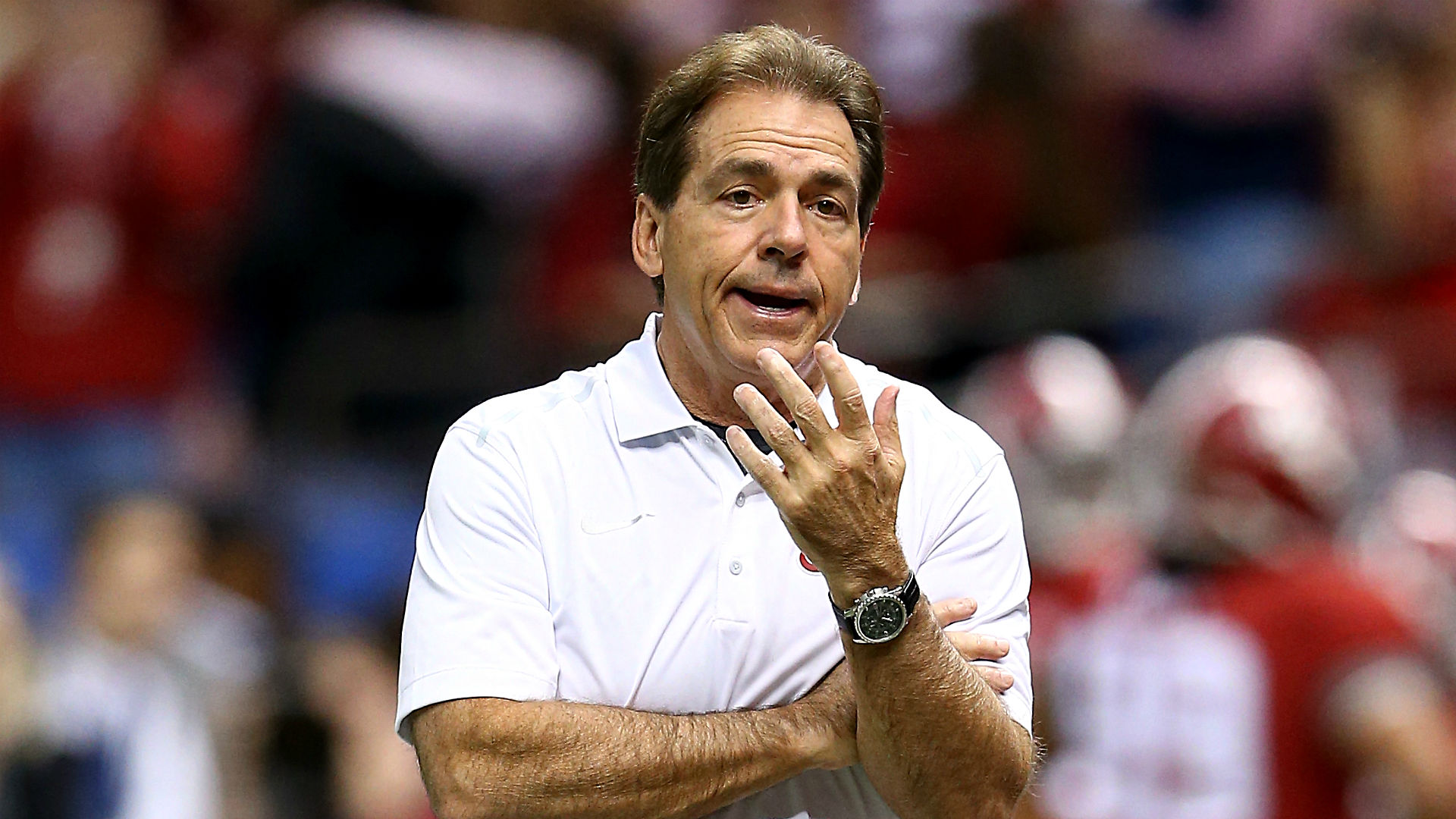 Alabama self-reported 13 NCAA violations, from July 1, 2014, through June 30 of this year, according to a report obtained by TideSports.com Friday.
While none of the violations were major, there were numerous bizarre NCAA rules broken by Crimson Tide coaches, student-athletes and recruits. 
MORE: Kirby Smart says players 'did not respect' OSU | Preseason Top 25 | Top coach: Meyer or Saban? 
According to the report, five of the 13 violations were in football, and one resulted in a football player being declared ineligible for one game after being over-awarded scholarship money due to a computer entry error. The violation was linked to linebacker Trey DePriest, who repaid the money and was reinstated.
Seven of the violations were related to text messages, emails or calls to recruits during periods when such contact is prohibited, or in excess of the allowed number of contacts in a given time period.
Another NCAA violation student-athletes committed was when numerous football players were cited for promoting a movie on social media last summer after receiving free passes. While passes are allowed under NCAA rules, promoting the movie was an NCAA violation.
A football player was cited for giving his complimentary admission spots for a game to a friend, who then sold them.
Crimson Tide Productions and the men's basketball program violated NCAA rules for using a prospect's image to create a personalized recruiting aid during the player's official visit.
A rowing coach violated NCAA rules by providing meals for the parents of two recruits before the start of their official visits.
The 13 violations were a recent low for the Tide. In the 2011-12 reporting period, Alabama had 27 violations. A year later, the number was 31. Last year, Alabama had 20 violations.