Alabama junior running back Kenyan Drake arrested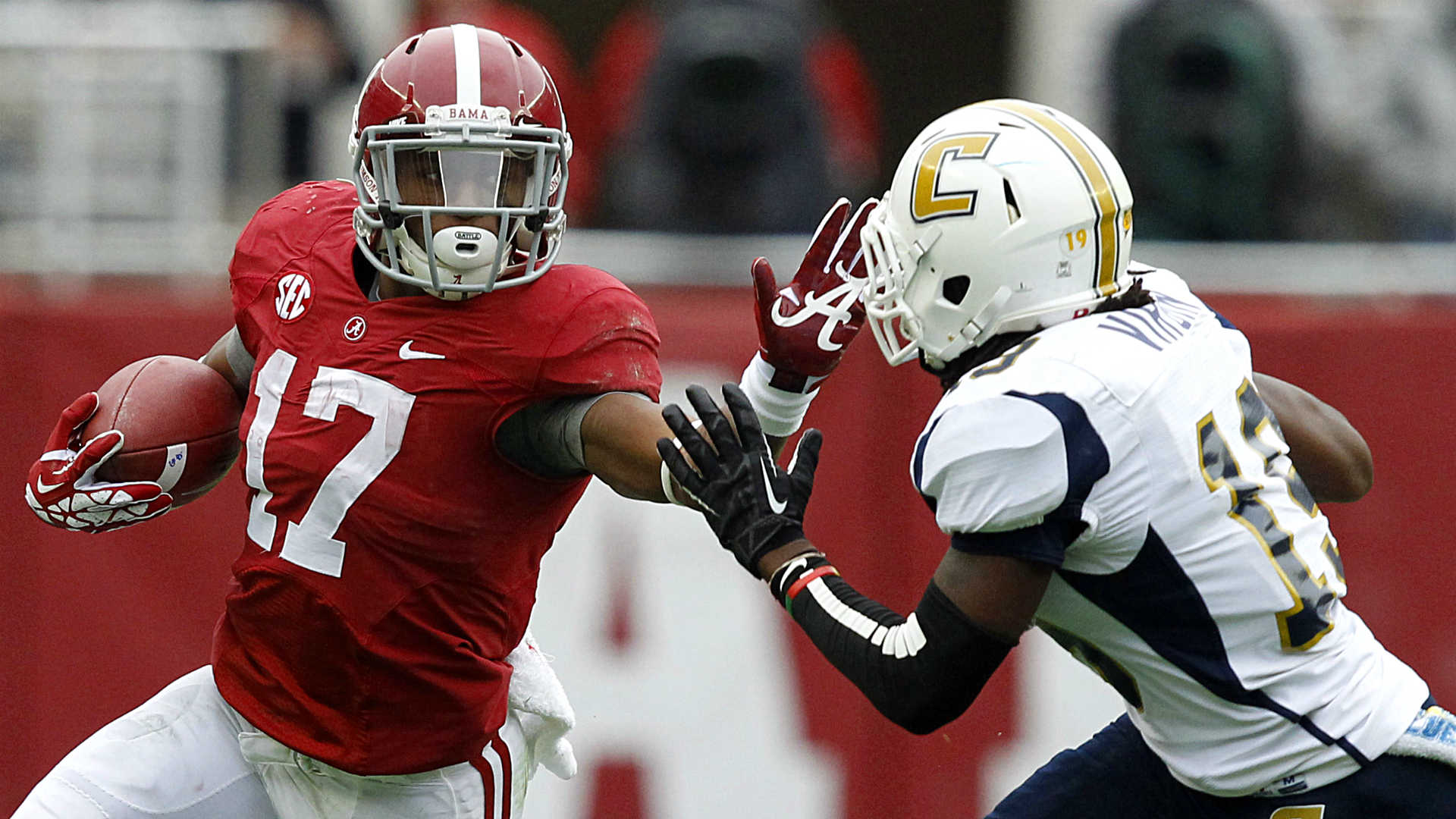 According to the Tuscaloosa County Sheriff's Office, Alabama junior running back Kenyan Drake was arrested on a misdemeanor charge of obstructing governmental operations Saturday.
Bond was set at $1,000. Saturday Down South first reported the news.
MORE: SEC schedule ranks | AD "shocked" by DGB
So, what exactly is "obstructing governmental operations?"
(a) A person commits the crime of obstructing governmental operations if, by means of intimidation, physical force or interference or by any other independently unlawful act, he
-(1) Intentionally obstructs, impairs or hinders the administration of law or other governmental function; or
-(2) Intentionally prevents a public servant from performing a governmental function.
(b) This section does not apply to the obstruction, impairment or hindrance of the making of an arrest.
(c) Obstructing governmental operations is a Class A misdemeanor.
Drake served as the Crimson Tide's backup running back last season and figures to be in the mix to split carries with Derrick Henry behind T.J. Yeldon this season. Drake finished with 975 rushing yards and 13 TDs the last two seasons.
Source: Saturday Down South