Old Dominion football coach relaxes Twitter ban, joins Instagram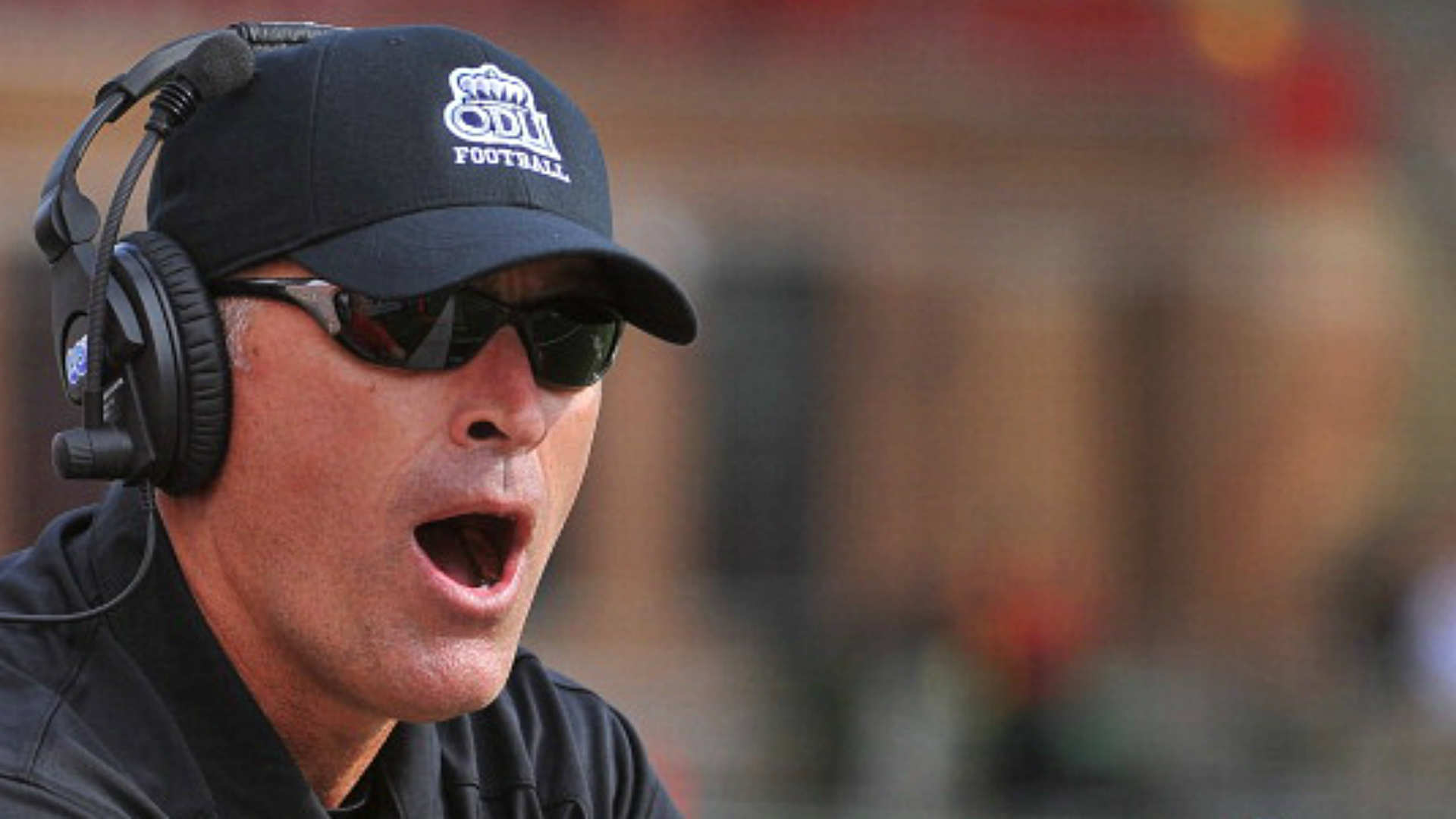 The average incoming freshman was born around 1997. They've had Google all their lives, and probably been on Facebook since middle school. 
But until recently, if they played football at Old Dominion, they weren't allowed to tweet. But those days are now over as ODU coach Bobby Wilder lifted the ban this week.
MORE: No more bars for  Noles players | CMU dismisses Greer | Fisher claims players will 'do better'
"I've told our kids if they put something out there that embarrasses their family, their teammates or the Old Dominion program, you could be suspended and/or dismissed," Wilder said, via College Football Talk. "I try to relate it to politicians and how things they say come back on them. I think they get it. They understand."
The coach relaxed his ban on tweeting earlier this summer and a handful of Monarchs players have again started to use Twitter. Wilder's newfound acceptance of social media even led to starting his own Instagram account.
Wilder, 50, instituted the ban in 2011 when several of his players were tweeting so often, it resulted in them but struggling academically. 
"He's been afraid of social media for a long time, for our kids more than anything else," ODU offensive coordinator Brian Scott told HamptonRoads.com . "They're young guys. He's always been protective of our kids."
Wilder didn't specify a date when he would formally end the ban, but said he is "taking it down."
As for his recent foray into the world of Instagram, Wilder says it took a little nudge from his wife, Pam, to get him on the photosharing app. 
"She thought it was time for me to get involved," he said. "But I was also ready. I felt like it was time for me to take the first step."