Braxton Miller staying at Ohio State: 'This is where I'm going to finish it'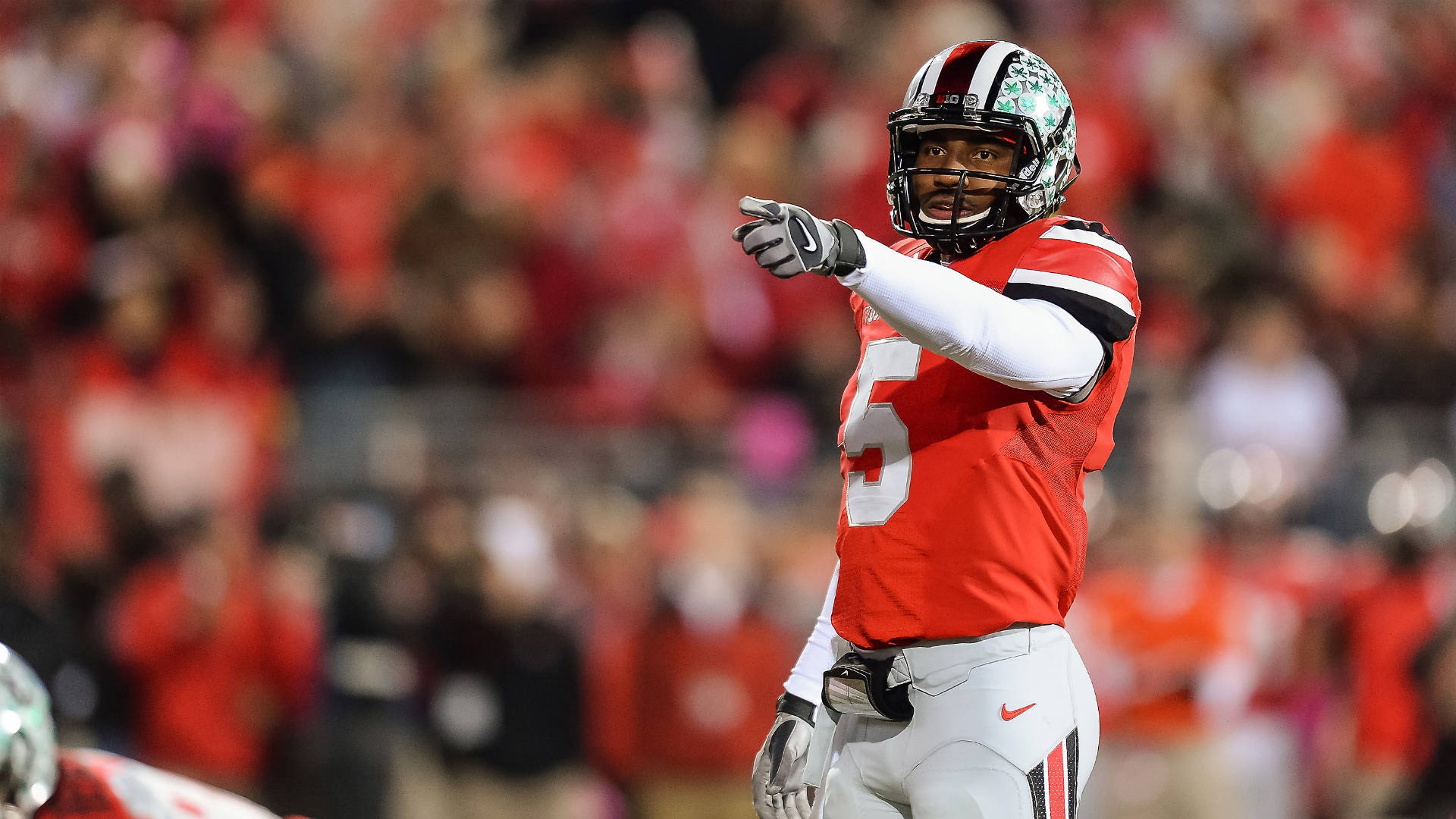 Braxton Miller's teammates said it. Even his AD said it.
MORE: SN Top 50 players | Top 25 QBs for 2015 | SN Preseason Top 25
Still, there was doubt.
Now Braxton Miller has said it: He's playing his final college season at Ohio State.
It should have been obvious by now. But it took Miller confirming it to Tim May of The Columbus Dispatch on Thursday to make if "official."
"I'm from Ohio, this is my home state," Miller told May. "This is where I started and this is where I'm going to finish it."
Among the other highlights of the interview:
— Miller said other schools pursued him. "Schools reached out, they reached out hard, and I kept my head where it needed to be, and I stayed smart with my situation."
— He plans to compete with J.T. Barrett and Cardale Jones for the starting quarterback spot when fall camp opens. "Absolutely. ... God put me on this earth ... to be an athlete, and the first thing in mind is being a quarterback, and just be smart about what I do," he said.
— He's healthy — almost 100 percent recovered from the shoulder injury that sidelined him the entire 2014 season. "The only reason why they say I'm not 100 percent yet is a little bit (because of) the rotation in my right arm. But that's going to come, by throwing the ball every day. That comes with repetition. Other than that, I'm healthy."
It sounds like Meyer never wavered in his belief that Miller, who's accounted for 84 TDs in three seasons at Ohio State, would return.
"He's always loved Ohio State," Meyer told May. "That's why when I heard this stuff going on (about possible transfer), I was like 'Where is this stuff coming from?' "