'.750' Club: Best games by winning percentage for 2014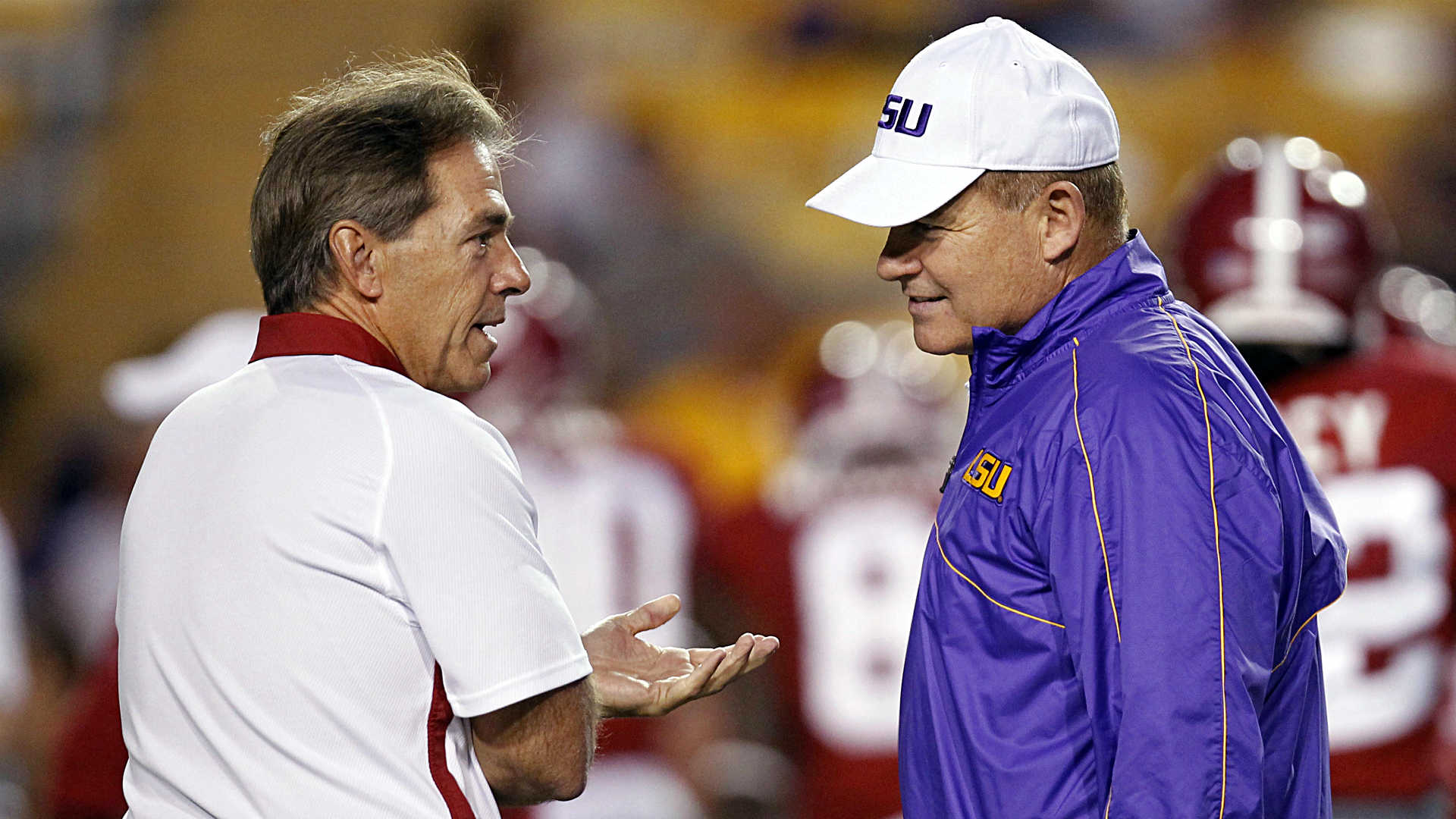 What is the best game for the upcoming season?  
Is it LSU vs. Alabama? Or does the "Iron Bowl" have the advantage? What about the budding West Coast rivalry between Oregon and Stanford? Maybe it's one of those monster Week 1 matchups. 
MORE: Week 2 Road Map | Future Schedules | SN Top 25
In 2014, a total of 15 games will be played between teams with a combined winning percentage of .750 or better over the last five seasons. Those are the best matchups on the schedule right now: 
Here's a look at those games, ranked No. 1-15 by combined winning percentage since 2009. 
1. Alabama at LSU (Nov. 8)
Combined record: 113-20, .850  
2. Stanford at Oregon (Nov. 1)
Combined record: 111-22, .835 
3. Auburn at Alabama (Nov. 29)
Combined record: 105-28, .789  
3. Michigan State at Oregon (Sept. 6) 
Combined record: 105-28, .789
5. Florida at Alabama (Sept. 20) 
Combined record: 103-29, .780 
6. Texas A&M at Alabama (Oct. 18) 
Combined record: 102-30, .773 
7. BYU at Boise State (Oct. 24)  
Combined record: 101-30, .771 
8. LSU vs. Wisconsin (Aug. 30)
Combined record: 102-31, .767
9. Oklahoma State at Oklahoma (Dec. 6)  
Combined record: 101-30, .771
10. Florida State vs. Oklahoma State (Aug. 30) 
Combined record: 102-31, .767
11. Ohio State at Michigan State (Nov. 8) 
Combined record: 101-31, .765
12. Virginia Tech at Ohio State (Sept. 6)  
Combined record: 100-32, .757
13. Alabama-West Virginia (Aug. 30) 
Combined record: 99-32, .756
14. Oklahoma at TCU (Oct. 4) 
Combined record: 98-32, .754
15. Oklahoma State at TCU (Oct. 18) 
Combined record: 97-32, .752