Can you keep up? Recapping 10 years of FBS conference realignment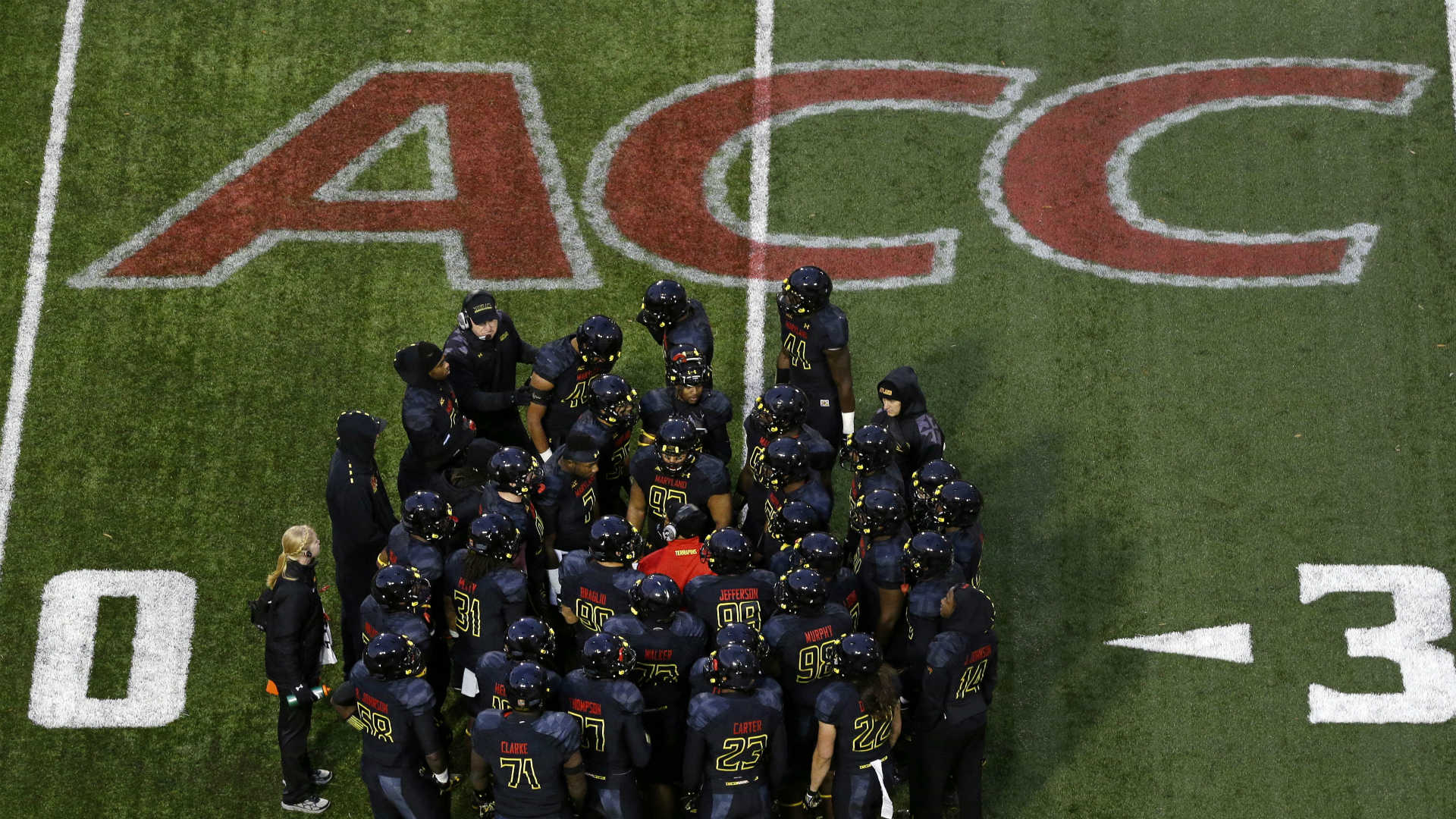 The latest wave of major conference realignment lands ashore this week, bringing with it geographical contradictions, upended traditions and financial gains. As of Tuesday, 12 more football teams in the NCAA's bowl subdivision will have new affiliations.
The change in league memberships has dominated college sports the last decade as much as the chase for national championships, with power conferences competing for multimedia revenue and recruiting exposure and the dominoes that fall in line behind them.
Of the 128 schools to play at the FBS level this season, more than 40 percent have made at least one move over the past decade. Here's an overview of what each conference looked like in 2004 compared to its 2014 appearance.
ACC
2004: 11 teams (Miami and Virginia Tech joined in 2004)
2014: 14 teams
CAME: Boston College (2005), Pittsburgh (2013), Syracuse (2013), Louisville (2014)
WENT: Maryland (2014)
Big Ten
2004: 11 teams
2014: 14 teams
CAME: Nebraska (2011), Maryland (2014), Rutgers (2014)
WENT: none
Big 12
2004: 12 teams
2014: 10 teams
CAME: TCU (2012), West Virginia (2012)
WENT: Nebraska (2011), Colorado (2011), Missouri (2012), Texas A&M (2012)
Pac-12
2004: 10 teams
2014: 12 teams
CAME: Colorado (2011), Utah (2011), Pac-12 name (2011)
WENT: Pac-10 name (2011)
SEC
2004: 12 teams
2014: 14 teams
CAME: Missouri (2012), Texas A&M (2012)
WENT: none
AAC (former Big East)
2004: 7 teams (as the Big East Conference)
2014: 11 teams (Navy joining in 2015)
CAME: Cincinnati (2005), Louisville (2005), South Florida (2005), Temple (2012), UCF (2013), Houston (2013), Memphis (2013), SMU (2013), East Carolina (2014), Tulane (2014), Tulsa (2014), American name (2013)
WENT: Boston College (2005), Temple (2005), West Virginia (2012), Pittsburgh (2013), Syracuse (2013), Louisville (2014), Rutgers (2014), Big East name (2013)
Conference USA
2004: 11 teams
2014: 13 teams (Charlotte joining in 2015)
CAME: UCF (2005), Marshall (2005), Rice (2005), SMU (2005), UTEP (2005), Tulsa (2005), Florida Atlantic (2013), Florida International (2013), Louisiana Tech (2013), Middle Tennessee (2013), North Texas (2013), UTSA (2013), Old Dominion (2014), Western Kentucky (2014)
WENT: Army (2005), Cincinnati (2005), Louisville (2005), South Florida (2005), TCU (2005), UCF (2013), Houston (2013), Memphis (2013), SMU (2013), East Carolina (2014), Tulane (2014), Tulsa (2014)
MAC
2004: 14 teams
2014: 13 teams (Massachusetts leaving in 2016)
CAME: Temple (2007), Massachusetts (2012)
WENT: UCF (2005), Marshall (2005), Temple (2012)
Mountain West Conference
2004: 8 teams
2014: 12 teams
CAME: TCU (2005), Boise State (2011), Fresno State (2012), Hawaii (2012), Nevada (2012), San Jose State (2013), Utah State (2013)
WENT: BYU (2011), Utah (2011), TCU (2012)
Sun Belt
2004: 9 teams
2014: 11 teams
CAME: Florida Atlantic (2005), Florida International (2005), Western Kentucky (2009), South Alabama (2012), Georgia State (2013), Texas State (2013), Appalachian State (2014), Georgia Southern (2014), Idaho (2014), New Mexico State (2014)
WENT: Idaho (2005), New Mexico State (2005), Utah State (2005), Florida Atlantic (2013), Florida International (2013), Middle Tennessee (2013), North Texas (2013), Western Kentucky (2014)
WAC
2004: 10 teams
2014: defunct
CAME: Idaho (2005), New Mexico State (2005), Utah State (2005), UTSA (2012), Texas State (2012)
WENT: Rice (2005), SMU (2005), UTEP (2005), Tulsa (2005), Boise State (2011), Fresno State (2012), Hawaii (2012), Nevada (2012), Idaho (2013), Louisiana Tech (2013), New Mexico State (2013), San Jose State (2013), UTSA (2013), Texas State (2013), Utah State (2013), the WAC's entire football existence (2013)