FSU RB Dalvin Cook facing arrest, will be charged with battery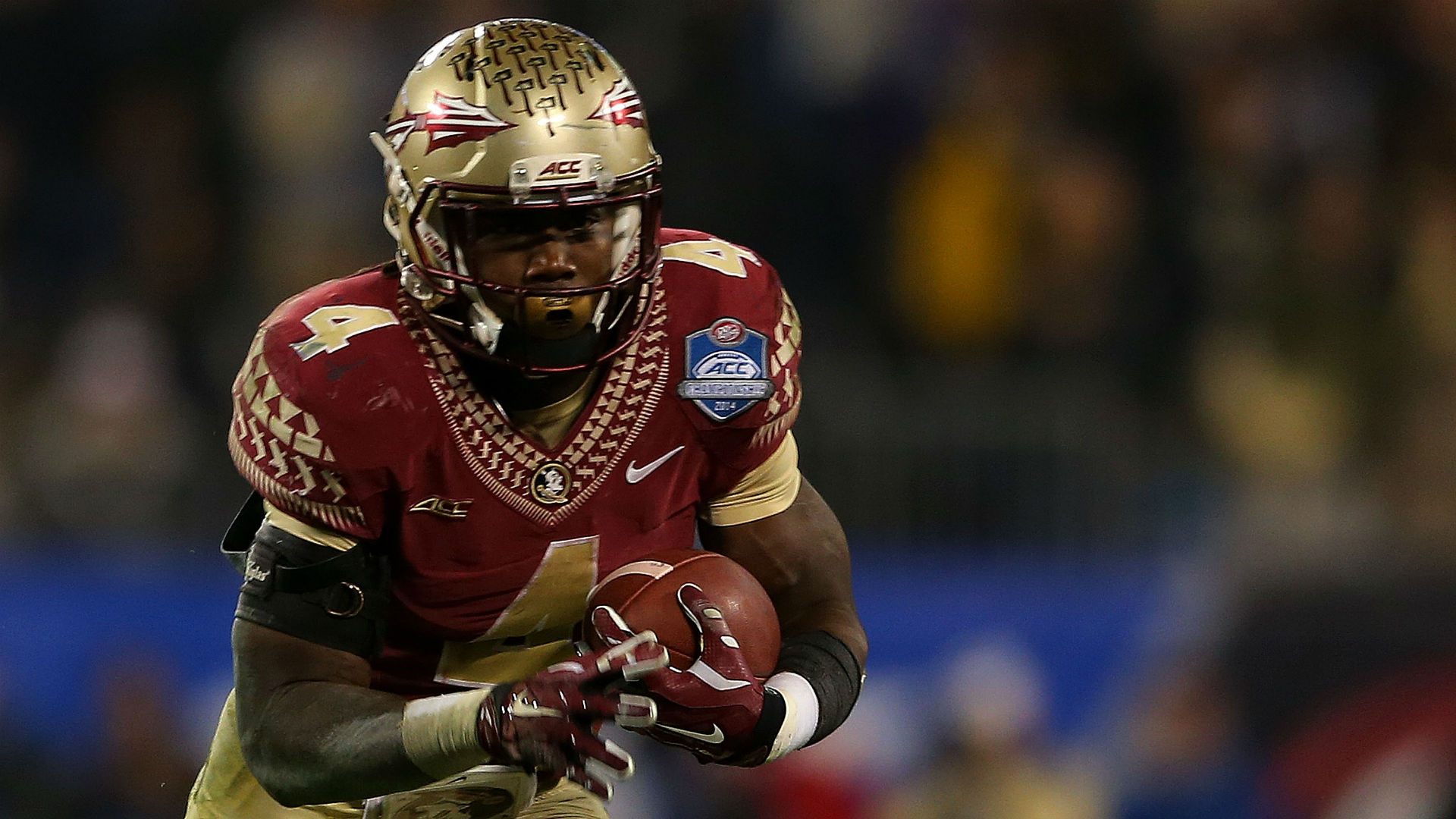 A warrant for the arrest of Florida State running back Dalvin Cook will be issued, ESPN.com's Mark Schlabach reported Friday.
State Attorney Willie Meggs told ESPN.com that Cook will be charged with misdemeanor battery. Meggs made the decision after meeting with the woman — she's not a Florida State student — on Friday.
MORE: SN's Top 25 running backs | Preseason Top 25
Later Friday, Florida State announced that Cook was indefinitely suspended from the team.
#FSU has indefinitely suspended running back Dalvin Cook, per a news release from athletics department

— Mark Schlabach (@Mark_Schlabach) July 10, 2015
The Tallahassee Democrat first reported Friday that Cook was being investigated for an incident outside a bar.
The 21-year-old woman was listed as intoxicated and suffered minor abrasion/bruises from the incident, according to a police report.
The woman spoke with ESPN.com, saying that a man other than Cook asked for her phone number outside the bar after it closed. After she refused to give him her number, another man — she later identified as Cook in a July 1 photo lineup — punched her several times, according to the report.
The incident reportedly happened June 23, a day before FSU quarterback De'Andre Johnson was charged with misdemeanor battery for assaulting a woman.
The police report does not list a suspect, but the victim was reportedly able to identify the suspect to police. The victim plans to press charges, according to the Democrat.
Cook ran for more than 1,000 yards as a freshman last season and is the team's starter heading into the upcoming season.
UPDATE: According to CBS.com, Cook will appear in court on Sept. 2.