De'Andre Johnson's high school coach says banned QB deserves another chance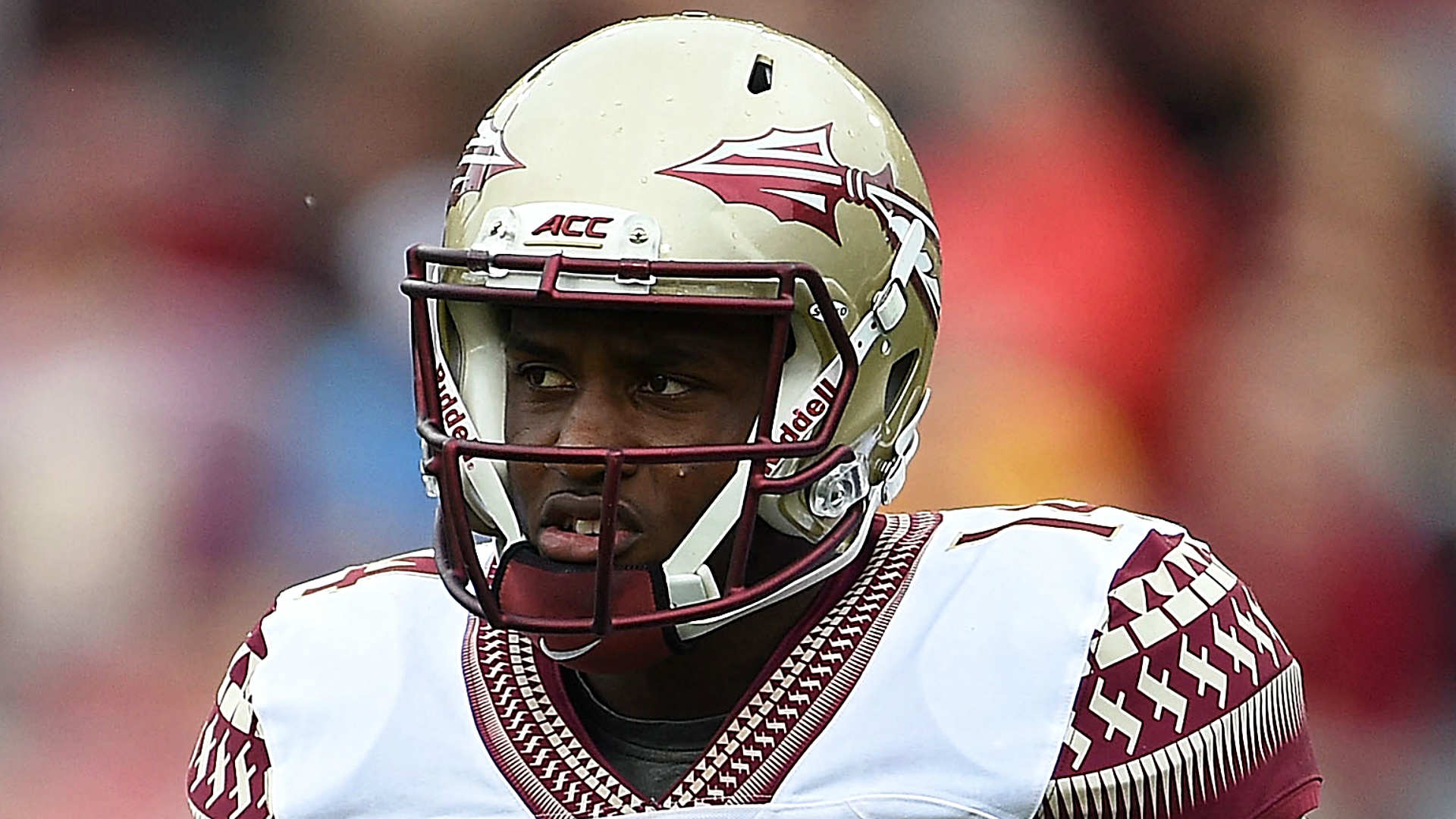 De'Andre Johnson's high school coach says he hopes the viral video that shows the former Florida State quarterback punching a female won't prevent Johnson from getting another chance to play football.
Johnson, 19, was suspended indefinitely, then kicked off the team Monday after video footage surfaced of him punching a 21-year-old student in the face last month at a Tallahassee, Fla., bar. He was charged with misdemeanor battery on Tuesday and pleaded not guilty.
MORE: Top ACC headlines heading into 2015 | ACC toughest non-conference schedules
Marty Lee, the head football coach at First Coast high school in Jacksonville, Fla., told Jacksonville.com he believes the video of Johnson "isn't who he is."
"No question, it doesn't shed a good light on De'Andre," Lee said. "He made a bad choice, and the first one was going to that bar. And please don't take this the wrong way, but that young lady also made a bad choice.
"When your child makes a mistake, you don't throw your child away. I know De'Andre. I saw how he was a leader not just on the field, but in the school. This is not De'Andre's character. He was a model student in my four years with him. We didn't have to cover anything up. His disciplinary record shows that."
Lee coached Johnson for four years at First Coast, where the young quarterback eventually was named Florida's Mr. Football in 2014. He was a top recruit and enrolled early at Florida State, where he was expected to compete with upperclassmen to replace NFL No. 1 draft pick Jameis Winston, who battled his own legal issues while in Tallahassee.
Johnson turned himself into police Tuesday after a warrant was issued for his arrest. Johnson's attorney, Jose Baez, says his client was called "racial epithets" and was not the inital aggressor during the June 24 nightclub encounter.
The incident occurred while the woman was waiting in line for a drink and felt Johnson push past her, according to court records. When she addressed him, she raised her knee to his midsection and attempted to punch him, court records said, before Johnson punched her on the left side of her face.
The woman suffered bruising andswelling near her left eye and a small cut near the bridge of her nose, according to court records.
Prosecutors announced Wednesday the woman will not be charged with a crime in the case. Johnson's first court appearance is set for July 22.
Lee said, because of the video, he fears the court of public opinion will take the greatest toll on Johnson. 
"A lot of people will judge him by this video," he told Jacksonville.com. "The same people that were all for De'Andre will now be dogging him out. I just want people to have an open mind. There's going to be a school that'll give him another opportunity and De'Andre can show who he truly is."