AD on Green-Beckham to OU: 'I'm absolutely shocked by it'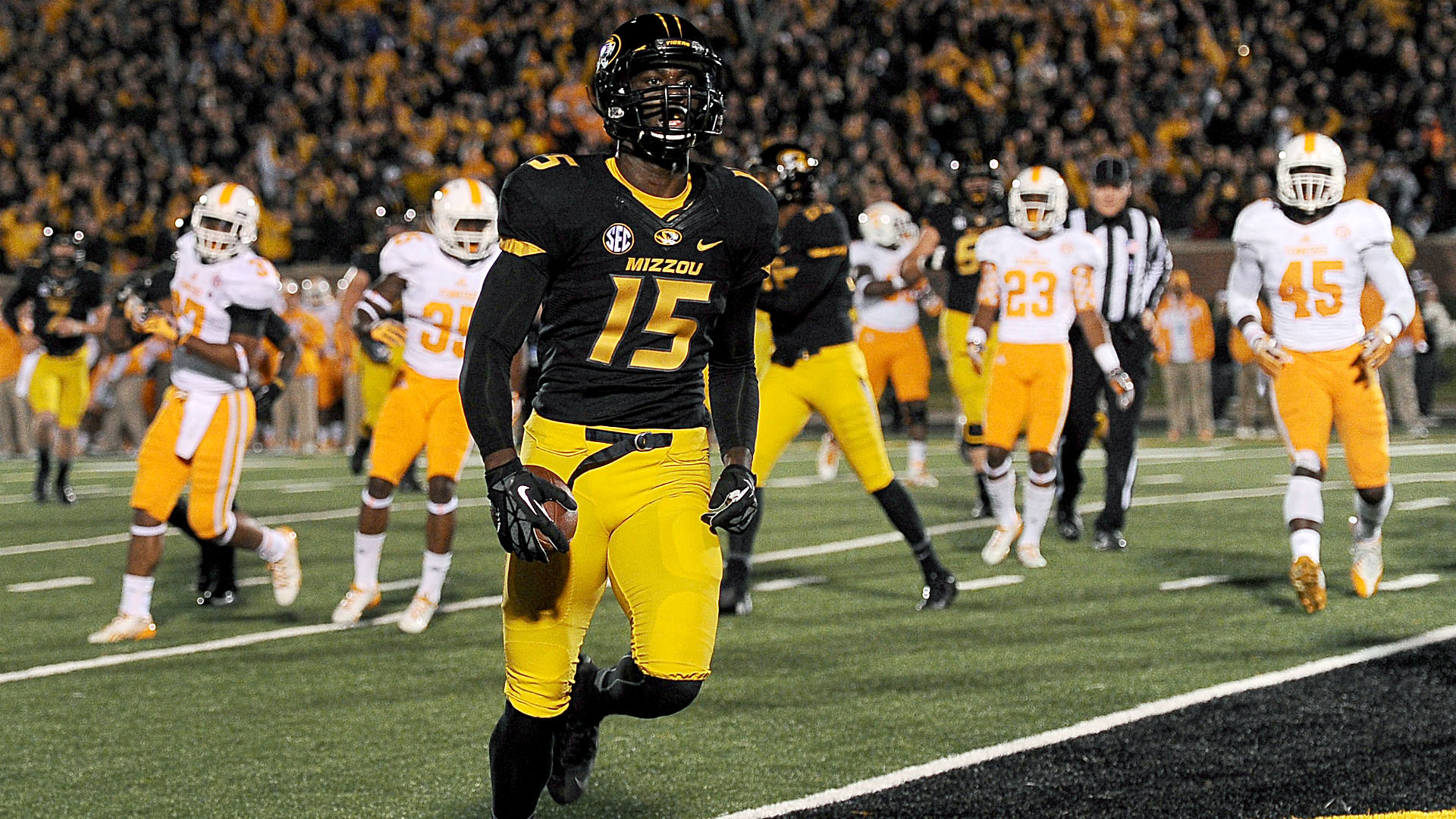 We could be looking at a seminal moment in college football, bigger than anything expansion or realignment or paying players could ever bring.
There's a lawsuit on the horizon in college sports, one more destructive than anyone can imagine. And when Oklahoma decided to add Dorial Green-Beckham to its roster Thursday afternoon, it became the next program spinning the roulette wheel with its head firmly planted in the sand.
"I'm absolutely shocked by it," one Power 5 athletic director texted me this afternoon. "That's a decision you simply can't make."
MORE: SN names Sooners preseason No. 1 | Top 25 players | Preseason All-Americans
Look, I have nothing against DGB, or Oklahoma, or second (or fourth in this instance) chances. The problem I have is if Green-Beckham does the unthinkable — certainly not out of the ordinary, given his history at Missouri — and physically attacks a student, Oklahoma is on the hook for what could be a monumental lawsuit.
God forbid something like that happens, but can't we all see the risk every single program takes when it gives another chance to another wayward player accused of physically harming another person — all in the name of winning games? I mean, helping out a young man.
LSU did the same thing last year when coach Les Miles allowed his team to "vote" on the return of tailback Jeremy Hill after he hit a man in the head outside a bar.
Ohio State took the same chance last year when it allowed tailback Carlos Hyde back on the field after he slapped a woman at a club.
Florida did the same thing last year after linebacker Antonio Morrison punched a bouncer at a nightclub.
Why am I the only who can see if any of those three hit someone again, it's a massive lawsuit waiting to happen? These universities knew these players were a danger to the university community, yet they allowed them to continue to play and go to school — and put others in the university community in harm's way.
MORE: Green-Beckham's waiver request a long shot
That's Risk Management 101, people. Every trial attorney on the planet would line up to argue that guaranteed winner that would financially and publicly destroy not only a program, but a university.
Yet here we are again, with another program taking another huge risk. For what, I ask? To win games?
We're so consumed by the pay-for-play lunacy and image likeness argument that we continue to ignore the bigger problems facing the sport: academic fraud and player behavior. 
We're not even three months from Green-Beckham getting kicked off the Missouri team, and already Oklahoma has swooped in to save the day. It's easy to justify it all.
Green-Beckham wasn't charged with burglary — where he allegedly pushed a woman down stairs — because the victim refused to press charges for fear of retaliation. Why not give him another chance, right?
MORE: Read the police report
Oklahoma now has the best wide receiver in the game on its roster, and wouldn't you know it, according to various reports, the Sooners will try to petition the NCAA to allow Green-Beckham to avoid transfer rules and play immediately this fall.
And move the sport one step closer to that seminal moment.