Dorial Green-Beckham joins Oklahoma Sooners, Bob Stoops announces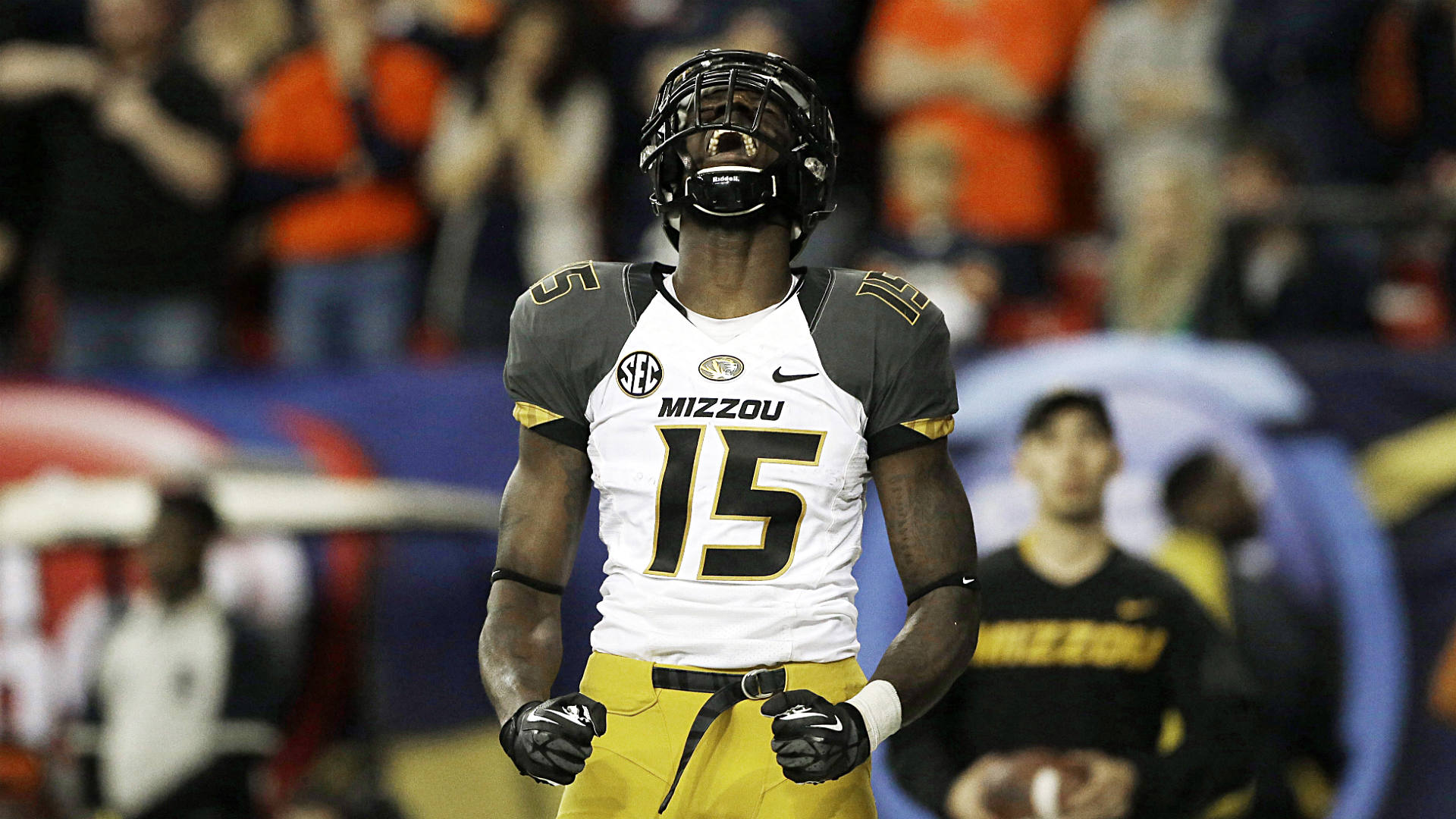 It's official: Dorial Green-Beckham is joining the Oklahoma Sooners, the program announced on Thursday.
Green-Beckham can immediately begin taking classes and participating in team activities, but won't be eligible to play until the 2015 season. 
"I appreciate this opportunity from Coach Stoops and the University of Oklahoma," Green-Beckham said in a statement. "There are people here who will help me build a strong foundation. I've disappointed myself and others in the past. I know that I have a lot of work to do and I'm ready to get started. OU is a great program and I feel privileged to be part of it. The university has made the expectations clear and I want to live up to them and be a positive part of the campus and team. I also want to thank Coach Gary Pinkel and the University of Missouri."​
MORE: Oklahoma's new-look uniforms | SN Top 25: Sooners are No. 1 | Bowl Quiz 
SoonerScoop.com -- Oklahoma's site on Rivals.com -- first reported that former Missouri wide receiver Dorial Green-Beckham was visiting with Oklahoma Sooners coaches Thursday. 
Green-Beckham was dismissed from the Missouri football program on April 12 after being investigated for a burglary in which he allegedly shoved a woman down several stairs and injured his girlfriend. He has been arrested twice since 2012 — for marijuana possession earlier this year for "suspicion of drug activity."
"We are pleased to welcome Dorial to the University of Oklahoma, where he is excited to continue his education and resume his playing career," Stoops said. "Dorial understands the privilege and responsibilities of representing the Oklahoma Football program. He is a talented young man who is eager to get to work with the rest of our team in the classroom and on the field."
Jason Kersey of The Oklahoman posted visual evidence of Green-Beckham's visit on Twitter.
Of course, there's the talent factor. Green-Beckham was the No. 1 recruit in the country coming out of high school in 2012, and in two seasons with the Tigers totaled 87 catches, 1,278 yards and 17 TDs. At 6-6, Green-Beckham offers a potential fit as a No. 1 wide receiver if he can stay out of trouble. 
For what it's worth, FoxSports.com's Bruce Feldman reports the Sooners will pursue a NCAA waiver in an attempt to make Green-Beckham eligible for the 2014 season. 
There is a shot that Dorial Green-Beckham could be eligible for an NCAA waiver to play this YR & I am told #OU will pursue that process.

— Bruce Feldman (@BruceFeldmanCFB) July 3, 2014
The question for the Sooners is whether this risk will be worth the reward.