Jimbo Fisher says 'we will do better' with player behavior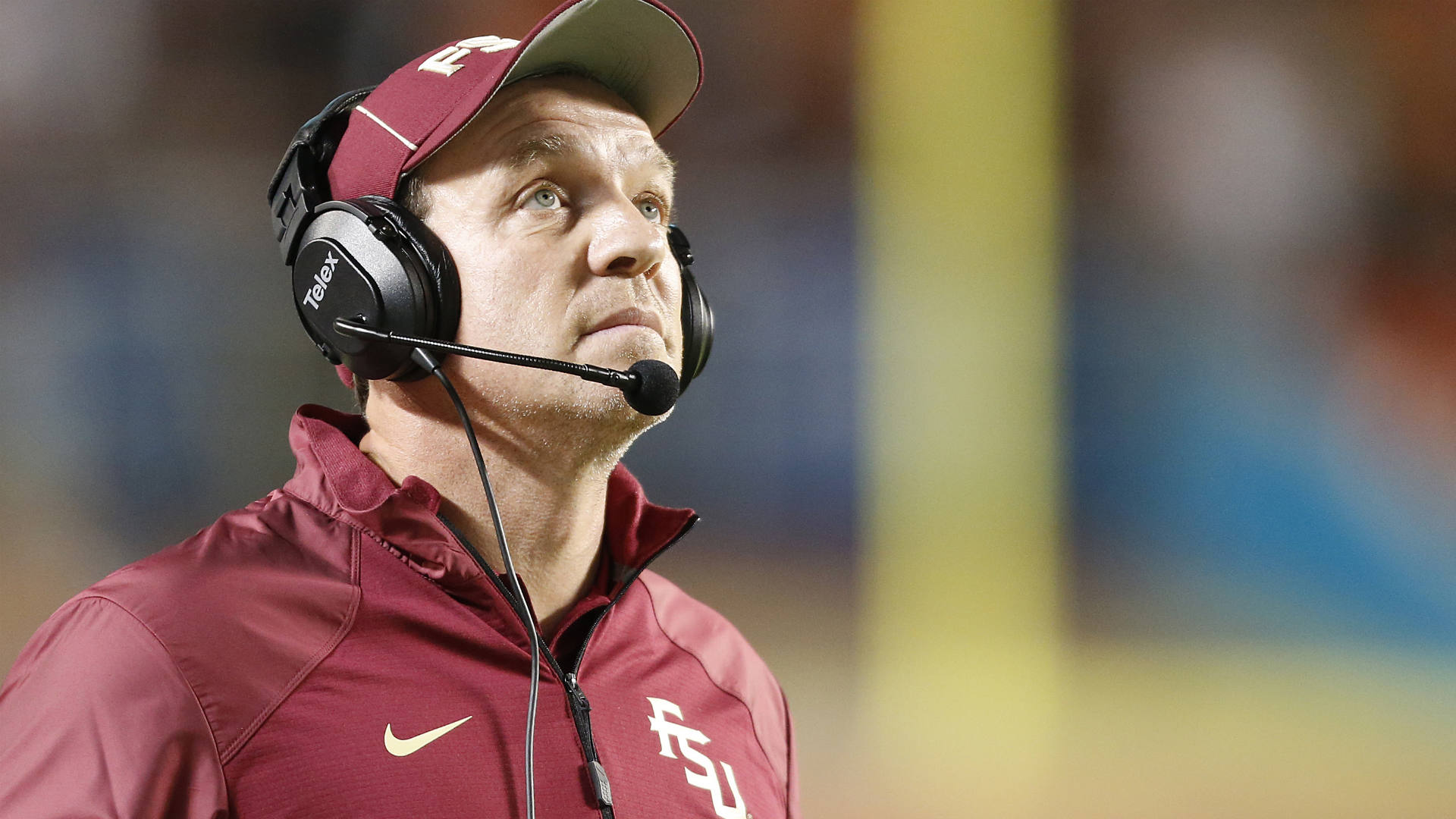 Jimbo Fisher issued a statement Friday night addressing the arrests of two of his players for violence against women.
"It is important to me that our fans and the public be aware that I do not tolerate the type of behavior that was captured on video and that was most recently alleged," the Florida State coach said in a statement Friday evening, via the Tallahassee Democrat. "We will do better. I will not tolerate anything less."
MORE: Cook turns himself in | Johnson was not the aggressor, lawyer says
FSU running back Dalvin Cook turned himself in Friday night on a charge of misdemeanor battery. The 19-year-old sophomore allegedly punched a woman several times outside a Tallahassee bar last month. He's been suspended indefinitely.
Freshman quarterback De'Andre Johnson is also charged with misdemeanor battery for hitting a woman at a nightcub. Johnson has been dismissed from the team.
School president John Thrasher intends to meet with the team to discuss these issues, the Democrat reported. Thrasher tasked Fisher and Athletic Director Stan Wilcox to develop a plan for players to understand the consequences of their actions off the field.
Jameis Winston, the No. 1 overall draft pick and Heisman Trophy winner, faces a civil suit from a former FSU classmate who accused him of sexual assault in 2012.