Florida State may not visit White House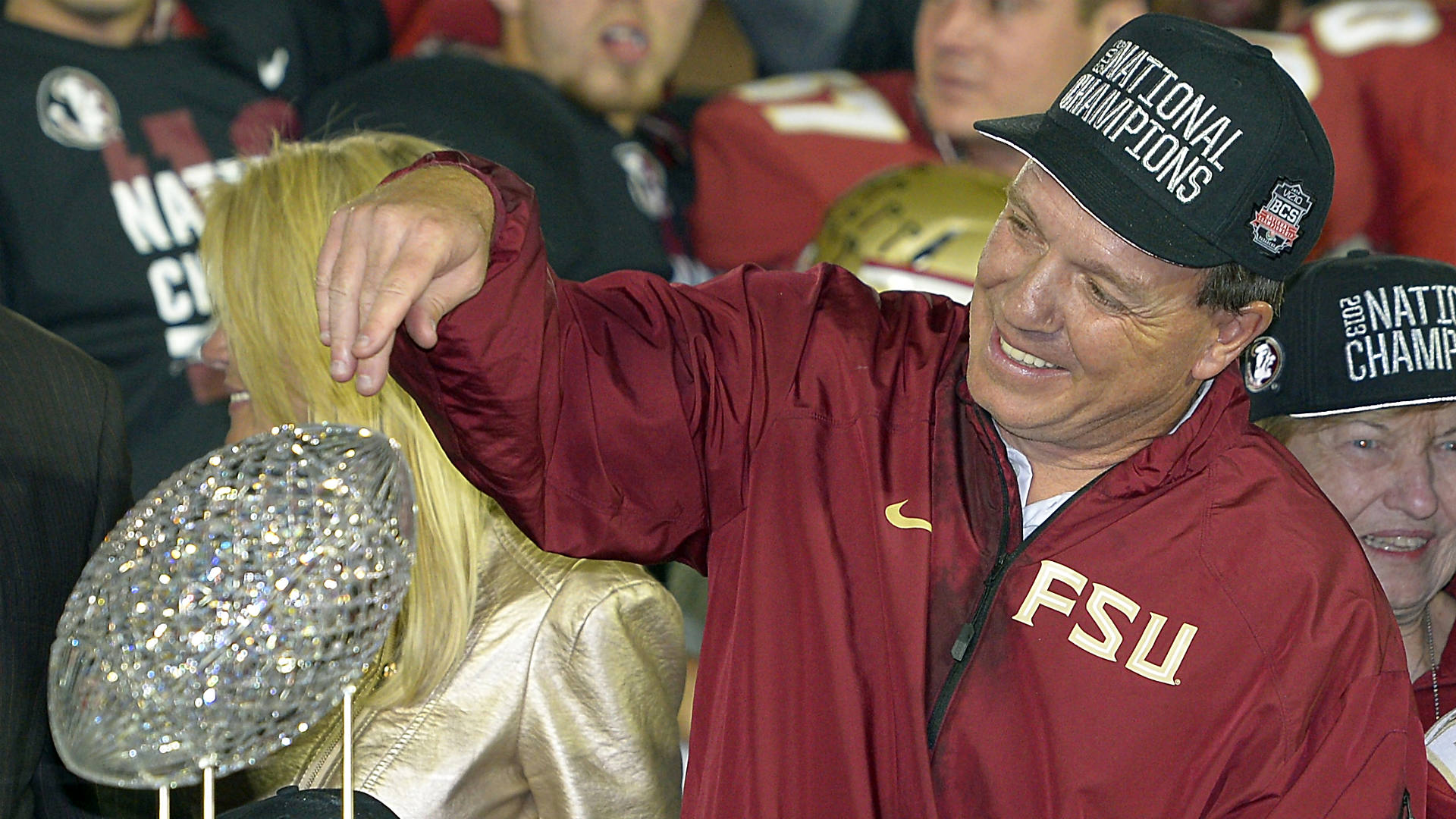 Many perks come from winning a sports title.
But it looks like Florida State may miss out on one of them.
The Seminoles, winners of the 2013 BCS national championship, may not be able to make the trip to the White House to meet President Obama, according to the Orlando Sentinel.
MORE: SN Top 25 | All-Americans | Coach rankings
PHOTOS: Teams, athletes visit the White House
"We're trying," FSU coach Jimbo Fisher said. "It looks like it's going to be hard because all the pro players are going, coaches are going on vacation. We've tried to give them a thousand dates, but we couldn't get it worked out."
It's become tradition for pro and college champions to make the trek to Washington, D.C., sometime after winning their titles. Sometimes teams can't make it or players are unable to (or choose not to). Sometimes, players fall asleep on their visit. Others wear memorable outfits. And there has been a mishap, or two, as well.
Now that we're in the summer months, it's a much more difficult process, as Fisher points out. Drafted players — FSU had seven of them — not to mention undrafted free agents trying to make NFL rosters are getting busy with their new teams or prospective teams.
The Sentinel reported that nine of the past 10 college football champions visited the White Shouse before March. Only the 2010 Auburn Tigers made the trip later, when they went to Washington, D.C., in April.
Florida State defeated Auburn, 34-31, in the title game in January. It was the Seminoles first national title since 1999.