Report: Jameis Winston at FSU for 2 more years, dad says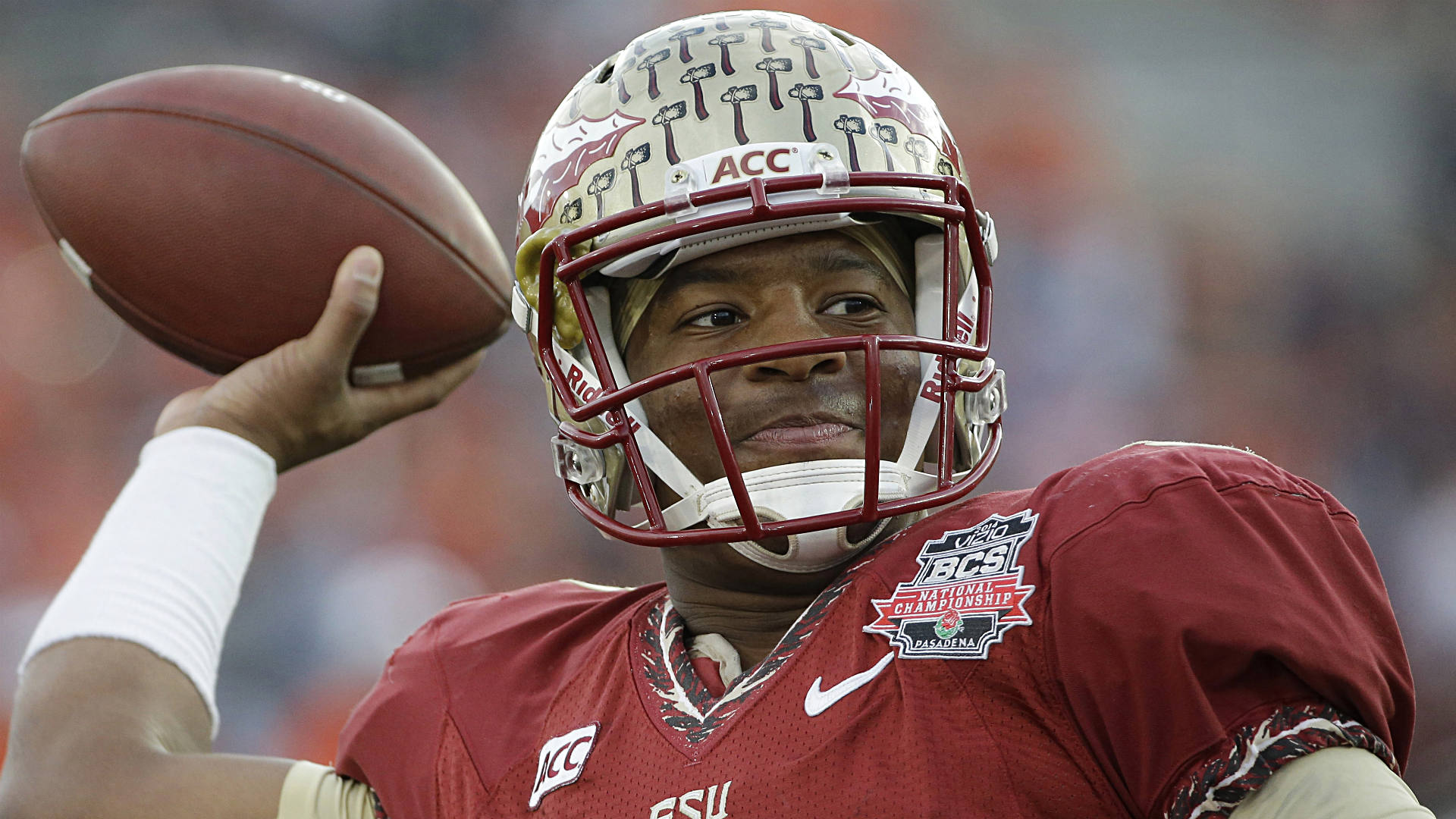 "Please be true please be true please be true." — Florida State fans, probably.
The gasps of excitement you hear are from Tallahassee, Florida, because Heisman Trophy winning quarterback Jameis Winston's father told Jeff Sentell of AL.com on Wednesday that he expects his son to graduate in 2015 with an engineering degree — that means two more seasons with the Seminoles.
"We want Jameis to succeed with one more year in baseball and two more years in football," Antonor Winston told Sentell. "We've never strayed from our plan that he is going to be in college until he gets that degree."
After redshirting in 2012, Jameis Winston led Florida State to a 14-0 season and a national title. He also only became the youngest player ever to win the Heisman at 19 years, 342 days, and just the second freshman to do so.
He's eligible to declare for the NFL draft after the 2014 season, but Winston will be sticking around campus a little longer if his father's words ring true. 
Winston's football accomplishments in just one season are remarkable, but when he leaves Florida State, the pitcher has the option to pursue a career in baseball, too.
"We have heard for him to go in the first round of the baseball draft then he will have to give up football," Antonor Winston added.
Jameis Winston obviously isn't the first athlete to attract professional scouts' eyes in two sports, but the Bessemer, Alabama native draws comparisons to hometown hero Bo Jackson, who played running back for the Raiders and outfield for the Royals and White Sox.
The comparisons may be unfair — Jackson is one of the greatest athletes in sports history — but they're inevitable. Winston's professional path remains unclear, but his accolades at Florida State already match, if not surpass those of Jackson's at Auburn.
So right now we'll take dad's word for it. But the question is: Does another Heisman change the Winstons' minds?