Report: Jameis Winston takes out big insurance policy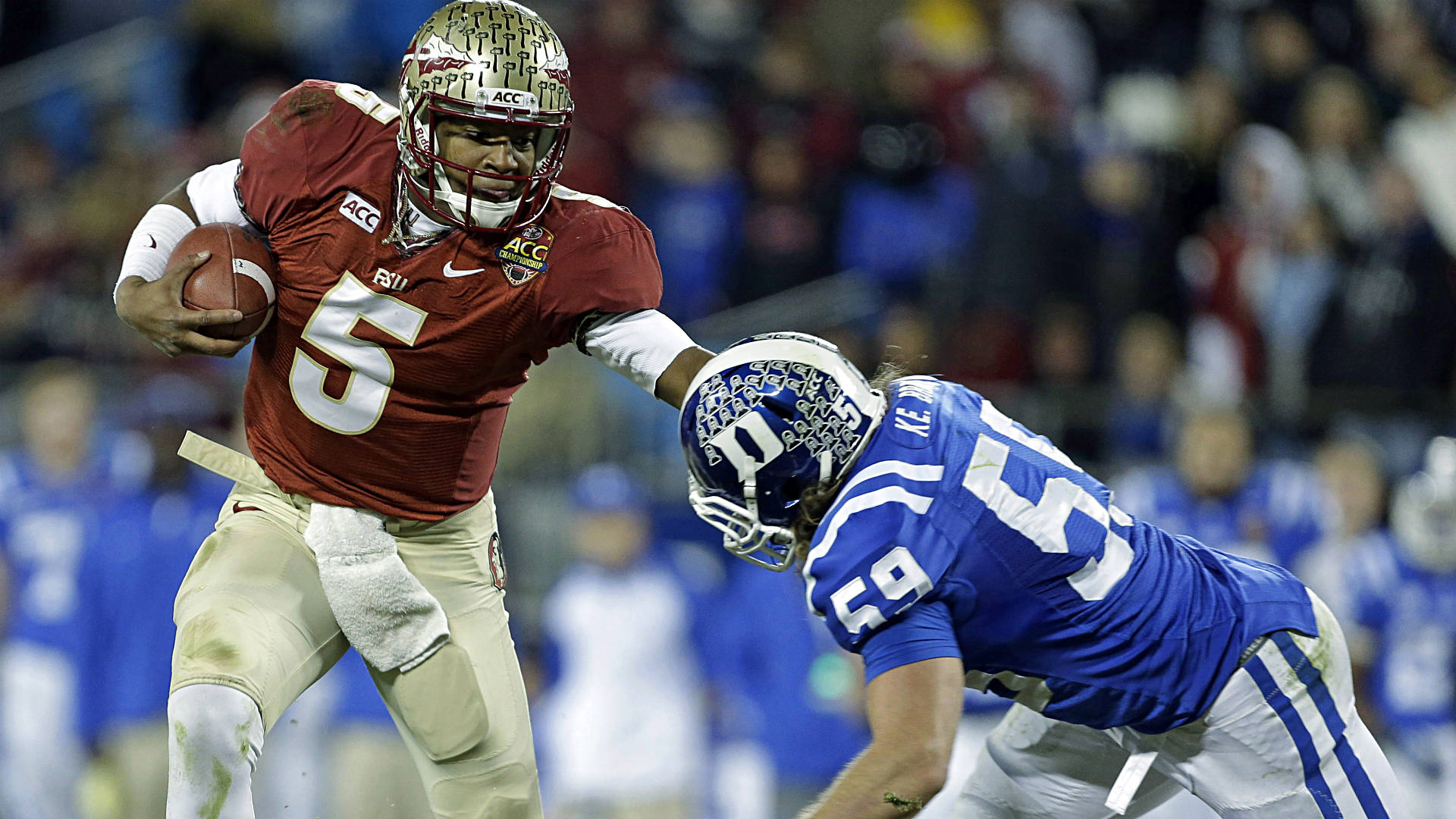 Well, it makes sense.
If Jameis Winston is going to play at Florida State for two more years, an insurance policy is a logical move.
On Monday night, it was reported that the Heisman Trophy winner acquired an $8 million to $10 million disability and "loss of value" insurance policy.
MORE: Winston photos | Top 25 players | SN Preseason All-ACC
According to the Yahoo Sports report, the policy is designed around Winston being a top 10 selection in next year's draft — or presumably beyond, since his father's recent statement — and would cover him if an injury or illness dropped him out of the first round of the draft.
As a redshirt freshman last season, Winston led the Seminoles to the BCS championship, was named ACC Player of the Year, All-American and also won the Davey O'Brien and Walter Camp awards to go along with the Heisman.
He completed 66.9 percent of his passes for 4,057 yards, 40 TDs and 10 interceptions.
HAYES: Could Winston take Manziel-like draft tumble?
Last month, Antonor Winston told AL.com that he expects his son, Jameis, to play another season of baseball and two more of football and get his degree.
"We've never strayed from our play that he is going to be in college until he gets that degree," Winston said.
Jameis Winston will be eligible to enter the NFL Draft after the 2014 season.