Colin Cowherd cuts off Jim Harbaugh after awkward interview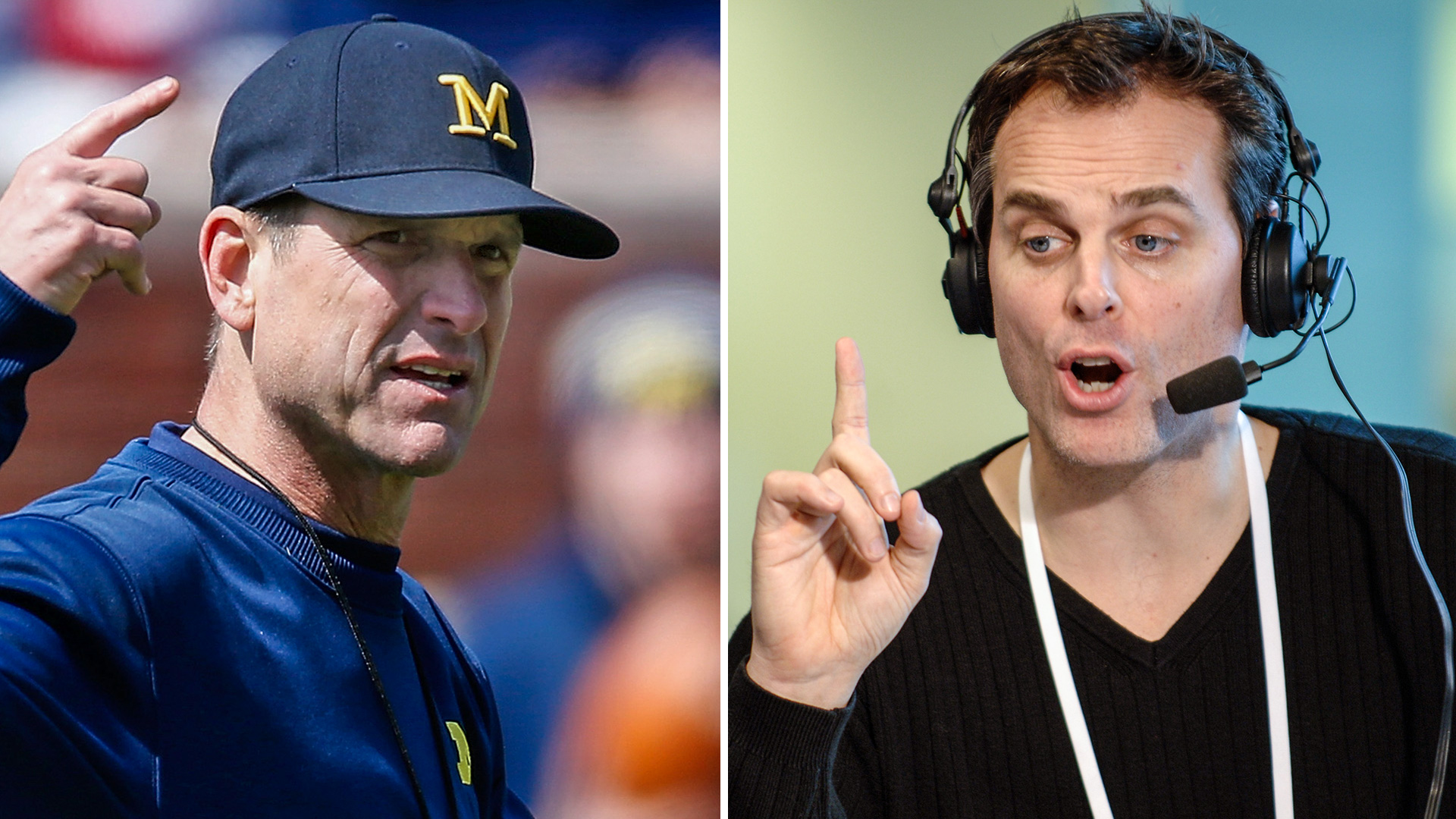 Michigan coach Jim Harbaugh appeared on "The Herd" with Colin Cowherd on ESPN Radio (the audio starts around the 10:17 mark here) on Wednesday, and it was . . .
It was something. It ended with Cowherd cutting off Harbaugh after a painfully awkward interview that lasted about seven minutes. Cowherd tried to engage Harbaugh with about 15 questions, to which Harbaugh gave a series of short answers.
MORE: 15 unbreakable records | Best Big Ten games | All-Big Ten team
Then it got weird.
"This feels like one of those where you ask like 50 questions," Harbaugh said.
"I want Jim Harbaugh, the guy," Cowherd responded. "I'm a 4.3 wide receiver. Why should I play at Michigan?"
MORE: Tomsula's awkward interview | Harbaugh the baseball dork
From there, it got worse, and at one point Harbaugh asked his first question. 
"What can I do to make your interview better?" Harbaugh asked.
"I'm just asking open-ended questions and you have not much to say," Cowherd responded.
Cowherd cut off the interview from there, then fired a parting shot at the end of the segment.
"If I'm an 18-year-old kid and just heard Jim Harbaugh on my show, I'm choosing Urban Meyer and Ohio State," Cowherd said.
Here's the entire interview from Cowherd with Harbaugh:
UPDATE: Harbaugh and Cowherd continued the back-and-forth on Twitter on Wednesday afternoon:  
In my experience of participating in interviews, I've found it takes 2 to produce a clunker! I'll take 50% responsibility 4 this clunker.

— Coach Harbaugh (@CoachJim4UM) July 1, 2015
(Source: The Big Lead)