Mail Bonding: Trial will lead to 'reorganized' NCAA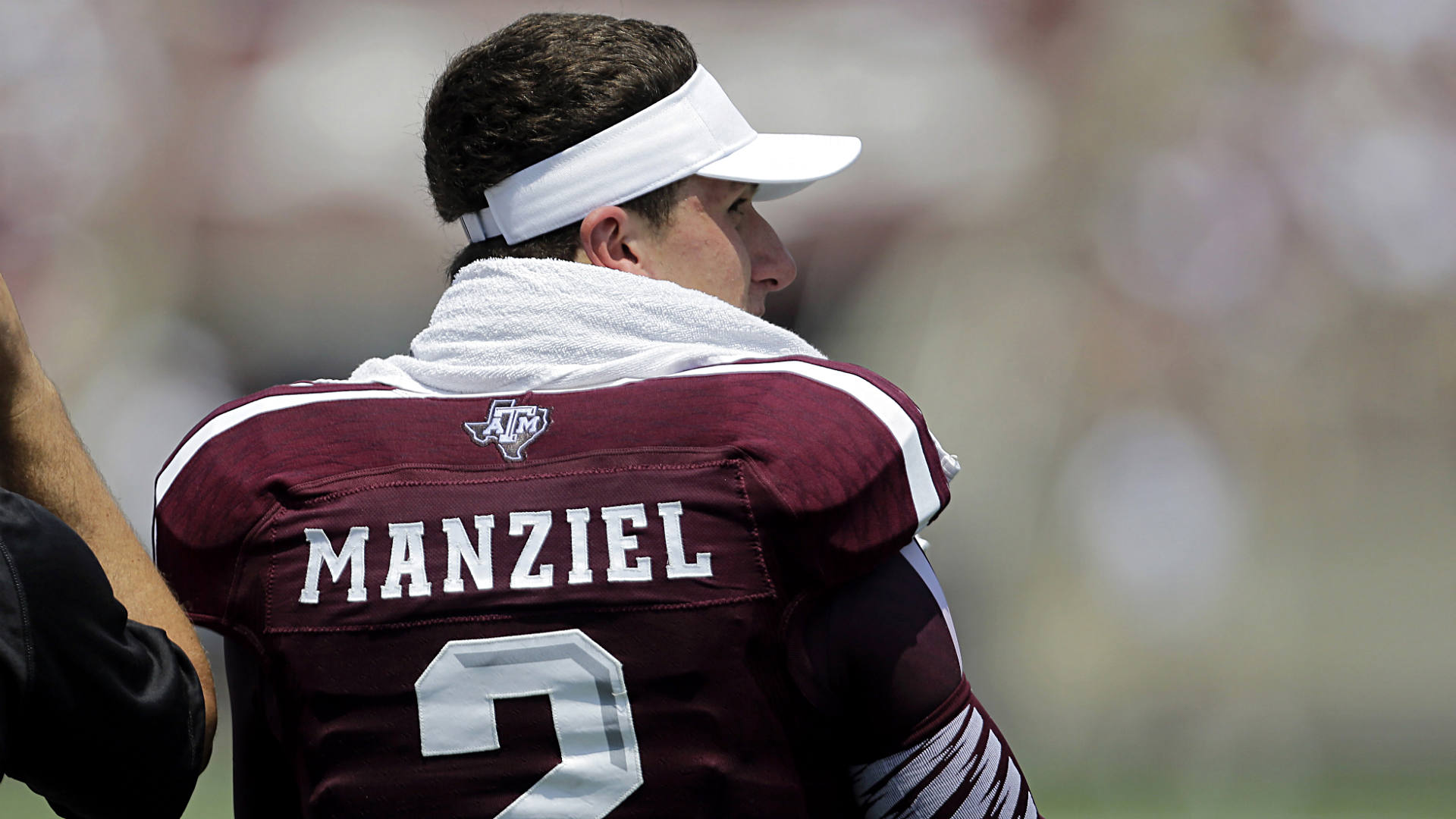 Each week, Matt Hayes answers reader questions:
Q: Please tell me the NCAA is doomed with this (O'Bannon) trial.
— Kurt F., Santa Clara, California

Hayes: Doomed is a bit strong. I prefer to use the term "reorganized." The NCAA will lose on the likeness case (guaranteed), but the issue over shared television revenue will be much harder to win — both in this trial and through appeal (which you better believe is coming, no matter who wins on that one).
When athletes are given their likeness back, and when athletes can then sell and market their likeness because, you know, it's their likeness, the dynamics of the amateur model will drastically change. If you thought the new "autonomy" Power 5 conferences are trying to land is groundbreaking, wait until you get a load of players selling and marketing their likeness.
HAYES: Amateur model engulfed by users of the system
Because if Johnny Manziel is selling his likeness to a company hawking signed memorabilia, will it be an NCAA violation if Manziel distributes some of that money to, say, his offensive linemen? If not, does that mean Texas A&M can use Manziel and his ability to funnel cash to players as an incentive for future recruits?
If you don't think this is possible, you're obviously not following the circus.
USC QB Cody Kessler has weapons around him to make for a big season. (AP Photo)
ALL-AMERICAN SURPRISE?
Q: I know it's June, but give me a guy no one is talking about who will have an All-American year.
— Jesse Shulman, Omaha, Nebraska

Hayes: Back in March I was in Los Angeles to cover the NCAA Tournament, and drove over to USC to spend some time with new Trojans coach Steve Sarkisian.
A day later I decided, on a whim, to check out the spring game. I left with this thought: Cody Kessler is going to have a huge season.
He reminds me a lot of Matt Leinart in that he's not a guy who is going to wow you with physical ability, but he can make every throw and his confidence is over the top with Sarkisian. He throws a beautiful deep ball, and has some serious deep threats (WR Nelson Agholor, another star in 2014; WR Darreus Rogers).
If USC can stay healthy on the line of scrimmage, defenses will be forced to focus on the bruising run game with Javorius Allen, Tre Madden and Justin Davis. That means Kessler and the play action pass game will thrive in the process.
MORE: SN Top 25 | Preseason All-Americans | Coach rankings: 1 to 128 | Bowl projections
VANDY IMPACT
Q: I was impressed with your story about James Franklin selling Penn State to recruits all over the country. Tell me again about James Franklin selling Vanderbilt players and recruits down the river.
— Sally, Nashville, Tennessee

Hayes: By that logic, any manager, leader or person in position of authority who leaves any job in any line of work, has sold employees in their supervision down the river.
That's utter nonsense.
Vanderbilt should be thanking Franklin for not only making football fun and entertaining (wins, attendance, change of culture, etc), they should be forever thankful he and his staff made Vanderbilt mean something in the meat-grinder SEC.
Before Franklin, there was a turkey inseminator (Robbie Caldwell), a good man and a good coach (Bobby Johnson) who got tired of fighting the fight, a man who retired last year as a toll booth collector in the Florida panhandle (Woody Widenhofer), an NFL washout assistant (Rod Dowhower) and a guy (Gerry DiNardo) who somehow translated back-to-back five-win seasons into one of the best 10 jobs (LSU) in the nation.
Do I need to go further down the list of former coaches?
"I wasn't surprised by the reaction (of Vanderbilt fans)," Franklin said. "Because people there care now."
That, more than anything, should be Franklin's lasting impression at Vanderbilt: he made everyone on campus and in Nashville care about football.  
MUSCHAMP FUTURE
Q: When Will Muschamp wins five or six games this season, what happens at Florida? Where do they look for a new coach?
— Patrick Lawson, Miami

Hayes: Let's approach this whole Muschamp is a lame duck at Florida another way, shall we?
Because if we're automatically going to judge a coach on one season, why is it we choose the one season at his worst, where injuries decimated his team and an unfortunate transfer (QB Jacoby Brissett to NC State) left his team with a whole lot of uncertainty at the most important position on the field?
We could easily judge Muschamp on the 2012 season, when Florida won 11 games with a first-year starter at quarterback and beat four top 10 teams — and was a USC win over Notre Dame from playing in the BCS National Championship Game.
Muschamp obviously has to make serious strides in 2014, and has said all offseason he expects this team to be good. I know this: no matter what happens in 2014, Florida better beat Georgia. No game will be a bigger indicator of his future.
Send Matt questions at [email protected] or on Twitter at @Matt_HayesSN.