5 things Big Ten fans should know about Maryland, Rutgers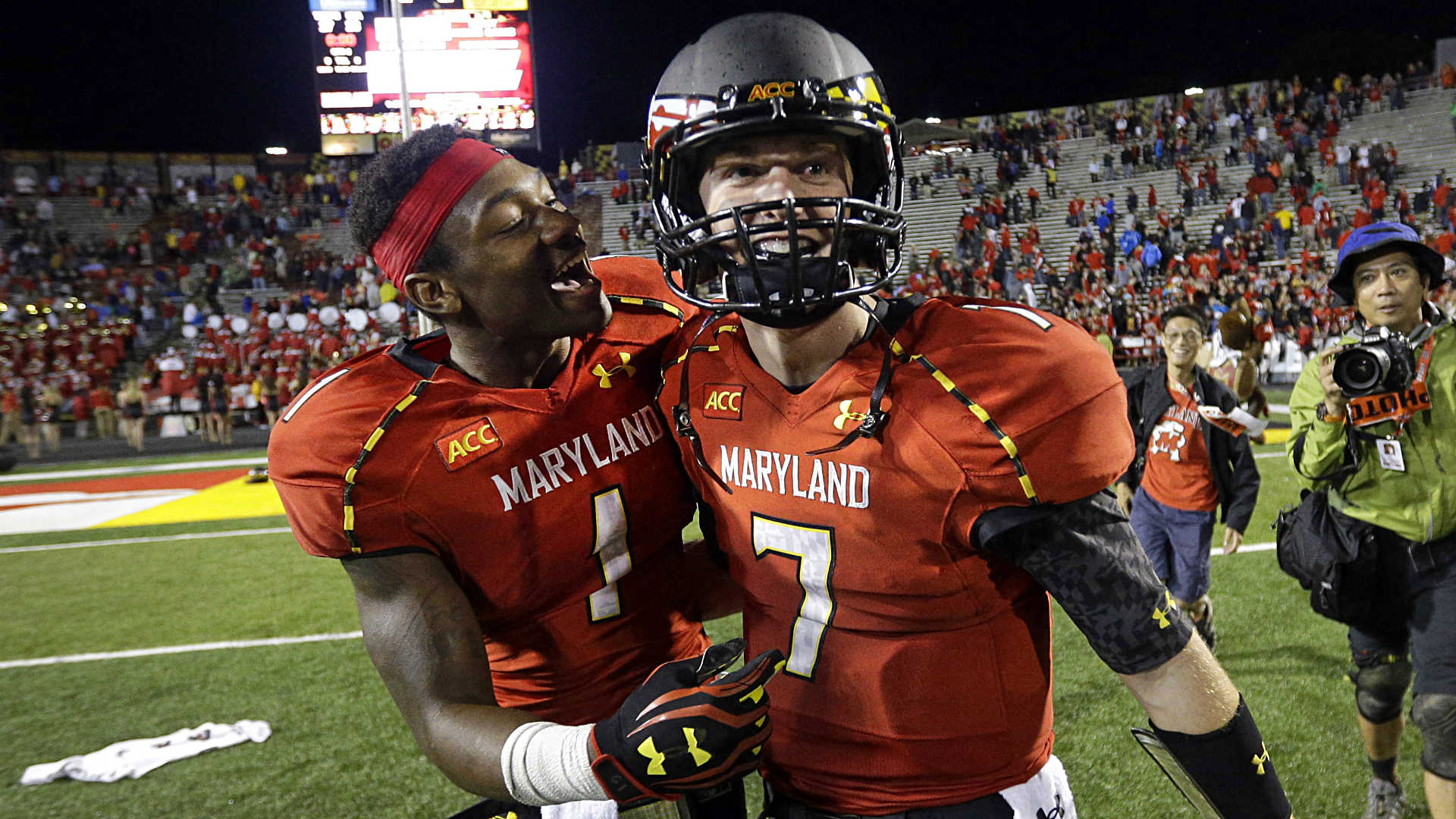 Maryland and Rutgers officially joined the Big Ten conference Tuesday, a move that has been met with reservations on all sides.
Fans of the rest of the Big Ten might want to get familiar with the Terrapins and Scarlet Knights. Here are five things to know heading into the 2014 football season.
1. Maryland struggles against ranked teams. The Terrapins are 1-11 against ranked teams the past five season, the lone win a 38-31 shootout against N.C. State in 2010. Ohio State, Iowa, Michigan State and Rutgers visit Byrd Stadium this season.
MORE: Sporting News All-Big Ten team | Magic Numbers: Offense | Bowl Quiz 
2. Rutgers isn't bad at home. The Scarlet Knights are 15-5 at High Point Solutions Stadium the last three seasons. That included a 28-24 win against Arkansas last season. Where's the grain of salt? Rutgers hasn't beat a ranked team at home since 2009. Penn State, Michigan, Wisconsin and Indiana all travel to Piscataway in 2014. 
3. Big Ten defenses won't like Stefon Diggs. Diggs chose Maryland over Ohio State in 2012, and he's been a playmaker for the Terrapins ever since. He averages 16.3 yards per catch in two seasons. He's also scored on two kickoff returns. Diggs struggled with injuries as a sophomore, but he returns and gives quarterback C.J. Brown a reliable deep threat.
4. Rutgers will travel 1,284 miles to play Nebraska. The Scarlet Knights travel to Nebraska Memorial Stadium on Oct. 25. Rutgers is the eastern-most Big Ten school, and Nebraska is the western outlier. This doesn't seem the best way to cut costs.
5. Maryland doesn't care what you think. Most Big Ten schools don't stray from their traditional uniforms much. Maryland doesn't fit that tradition-is-everything mold. The Terps' duds certainly will be topics (targets?) for conversation (ridicule?) in road trips to Indiana, Wisconsin, Penn State and Michigan.