Two Miami players charged with sexual battery kicked off team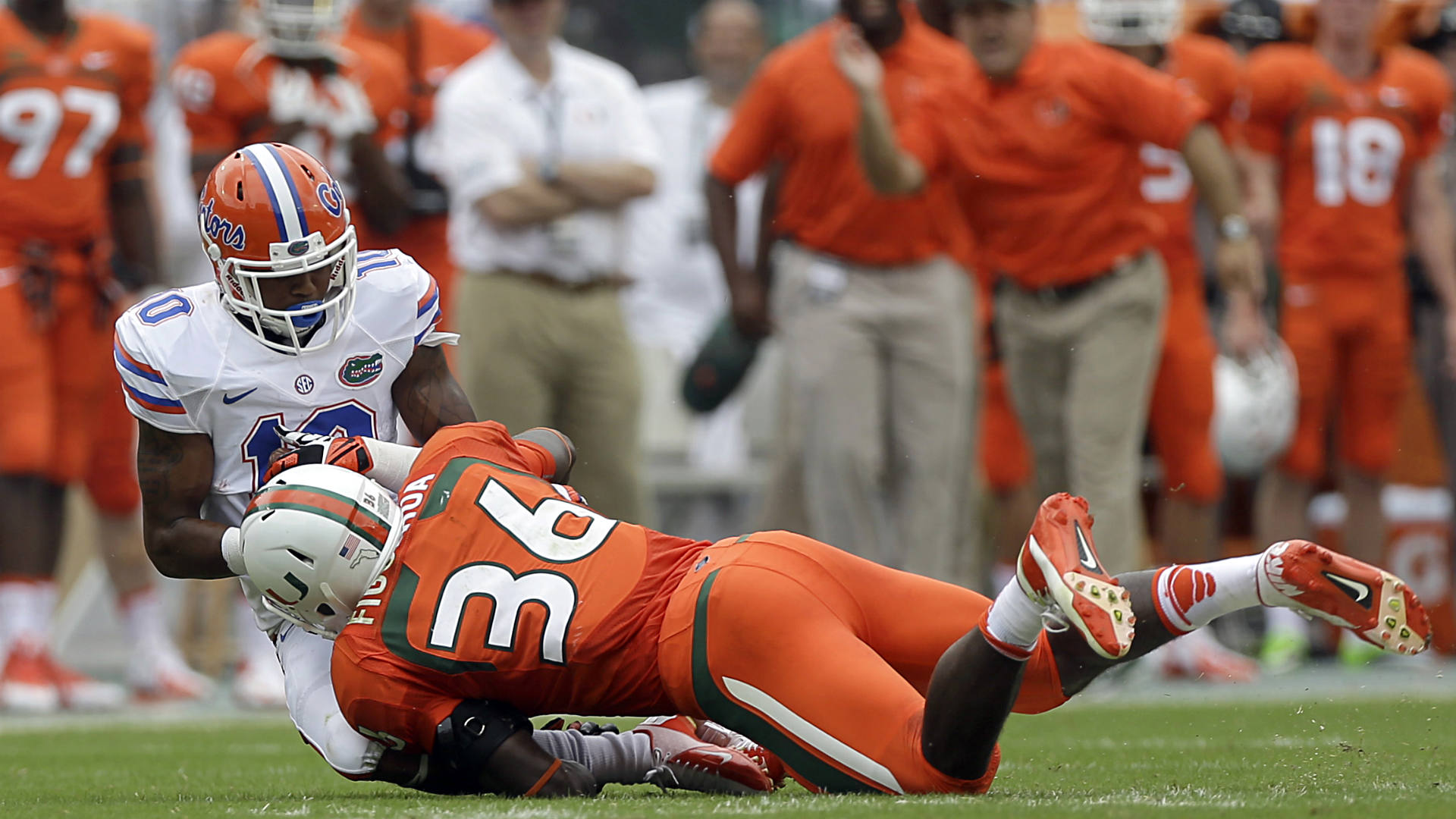 Miami linebackers Alex Figueroa and JaWand Blue were arrested and charged with sexual battery and the Hurricanes athletic department wasted little time dealing with the situation.
The two players were dismissed from the team Tuesday.
According to the Miami Herald, the players admitted to Coral Gables police that they gave a 17-year-old girl alcoholic drinks, then performed sexual acts on her without her consent at Blue's dorm room over the Fourth of July weekend. According to the police report, the victim was given something that physically or mentally incapacitated her, rendering her incapable of physically resisting the two players.
MORE: SN Top 25 | SN All-Americans | Non-conference schedule rankings
Miami director of athletics Blake James released a statement Tuesday:
"Earlier today, I permanently dismissed Jawand Blue and Alexander Figueroa from the UM football team. The University has also suspended the students from school and barred them from all campus facilities while the University conducts an internal investigation and continues to cooperate with local law enforcement. Any allegation of a sexual assault is extremely serious, and the University will not tolerate conduct that threatens the sanctity and safety of our students and our campus. We hold all of our students — especially student athletes — to the highest standards of moral conduct.
"The University is committed to maintaining a safe campus environment for all."
Figueroa played in nine games last season, starting two, and Blue played sparingly. They were both expected to be regular contributors this season. 
Read the entire police report, via the Palm Beach Post: