Former Vols DL pleads guilty to lesser theft charge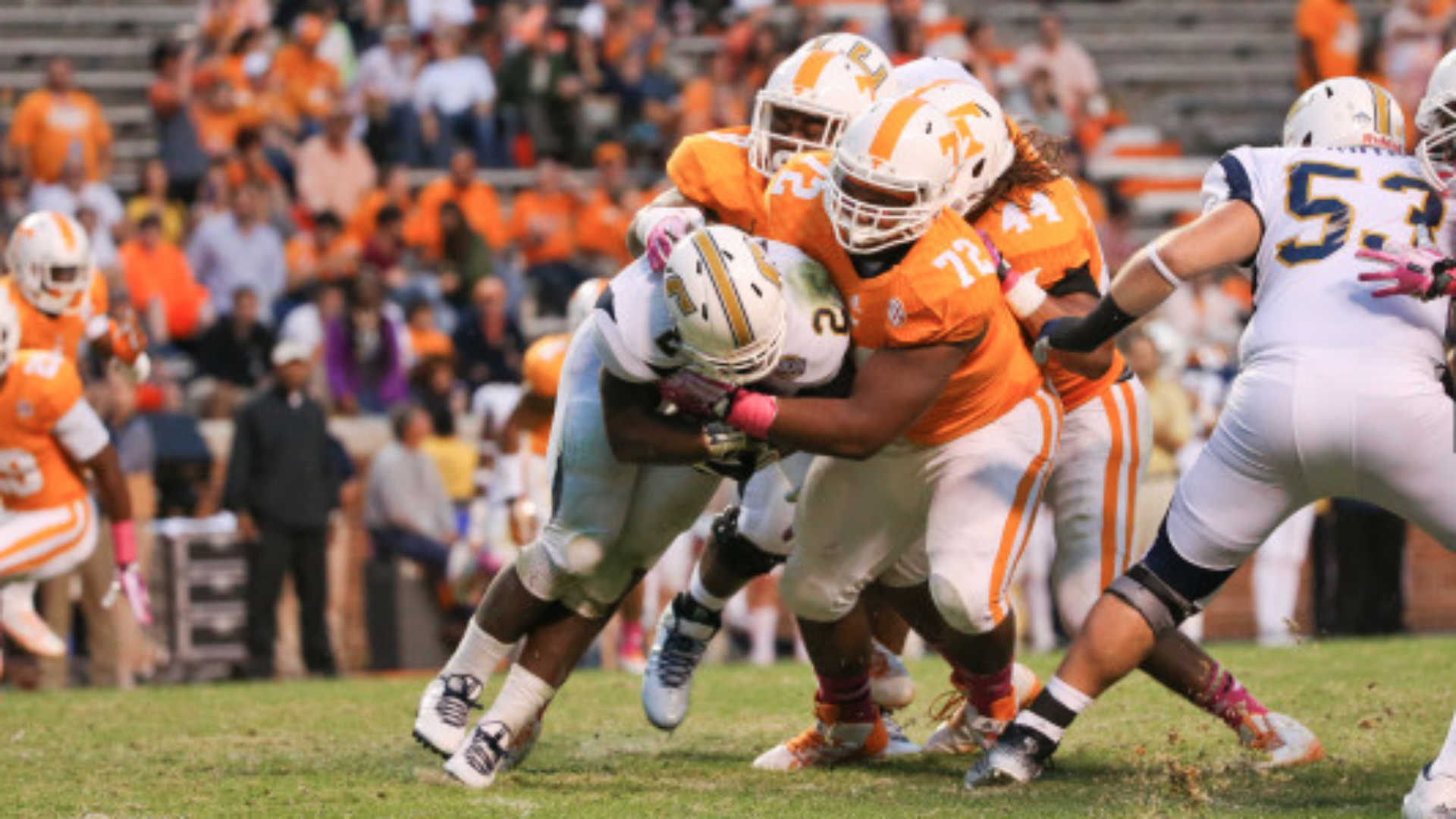 Former Tennessee defensive lineman Michael Sawyers pleaded guilty in Knox County (Tenn.) court Wednesday to misdemeanor theft in plea deal that could allow the charge to be removed from his record in a year, the Tennessean reported.
A 4-star recruit out of The Ensworth School in Nashville, Sawyers (6-3, 306) appeared in four games as a freshman in 2014 but was dismissed from the Vols program after the season for what coach Butch Jones called a violation of team and athletics department policy.
MORE: SEC team-by-team icons | SN Top 25 | All-Americans
Sawyers, 19, originally was charged in March with felony theft, stemming from an incident in which he was accused of stealing an Xbox and three games from a Tennessee dorm.
He has enrolled at an out-of-state junior college and hopes to return to Division I football, his attorney, Keith Lee Lieberman, told the Tennessean.
"He has no reason to ever come back to Knoxville," Lieberman said. "To fight this case, it would take a couple years by the time it would come to jury trial. So I can understand why he would want to put this behind him."
According to the Tennessean, the plea deal requires Sawyers to pay $176 in restitution, in addition to court costs. He also entered a diversion program that would allow the charge to be removed from his' record in a year if he stays out of trouble.