Michigan State RB Delton Williams will rejoin team, report says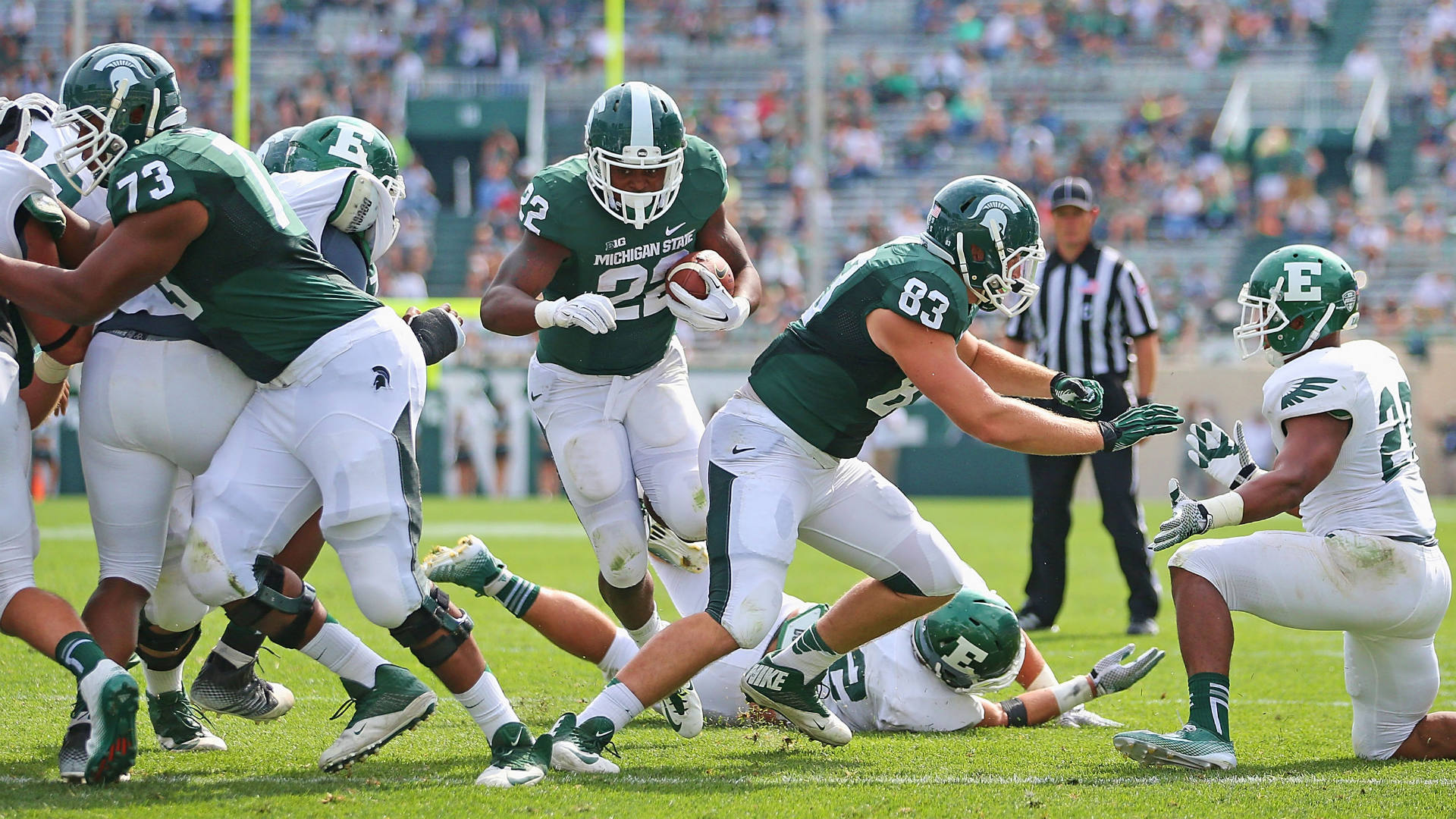 Michigan State running back Delton Williams will rejoin the team this month for voluntary workouts, according MLive.com.
He has been suspended since March 17 and although coach Mark Dantonio hasn't addressed the situation since, athletic director Mark Hollis said on June 5 that Williams' possible reinstatement would be a "collaborative decision."
MORE: Preseason All-Big Ten | Rankings every college football coach | Spartans point to on-field success
The Erie, Pa., native and Cathedral Prep graduate was arrested on a misdemeanor charge of brandishing a firearm when he was involved in a traffic dispute in March. He had a permit for the gun, but plead guilty to a reduced weapons charge in April. As part of the agreement, that charge could be dismissed entirely in December.
MLive.com reports Williams will not have his scholarship reinstated immediately. Running backs coach Dave Warner did not mention Williams during a June interview about the competition at the position, according to the report.
Williams has gotten limited touches in his two-year career, but made the most of them. He ran for 316 yards and five touchdowns on 54 carries as a sophomore last fall, averaging 5.9 yards per touch. If he does return and doesn't miss any games due to an additional suspension, Williams figures to play a significant role in the Spartans' backfield in 2015.