Michigan AD says neutral-site games 'not really good ideas' for Wolverines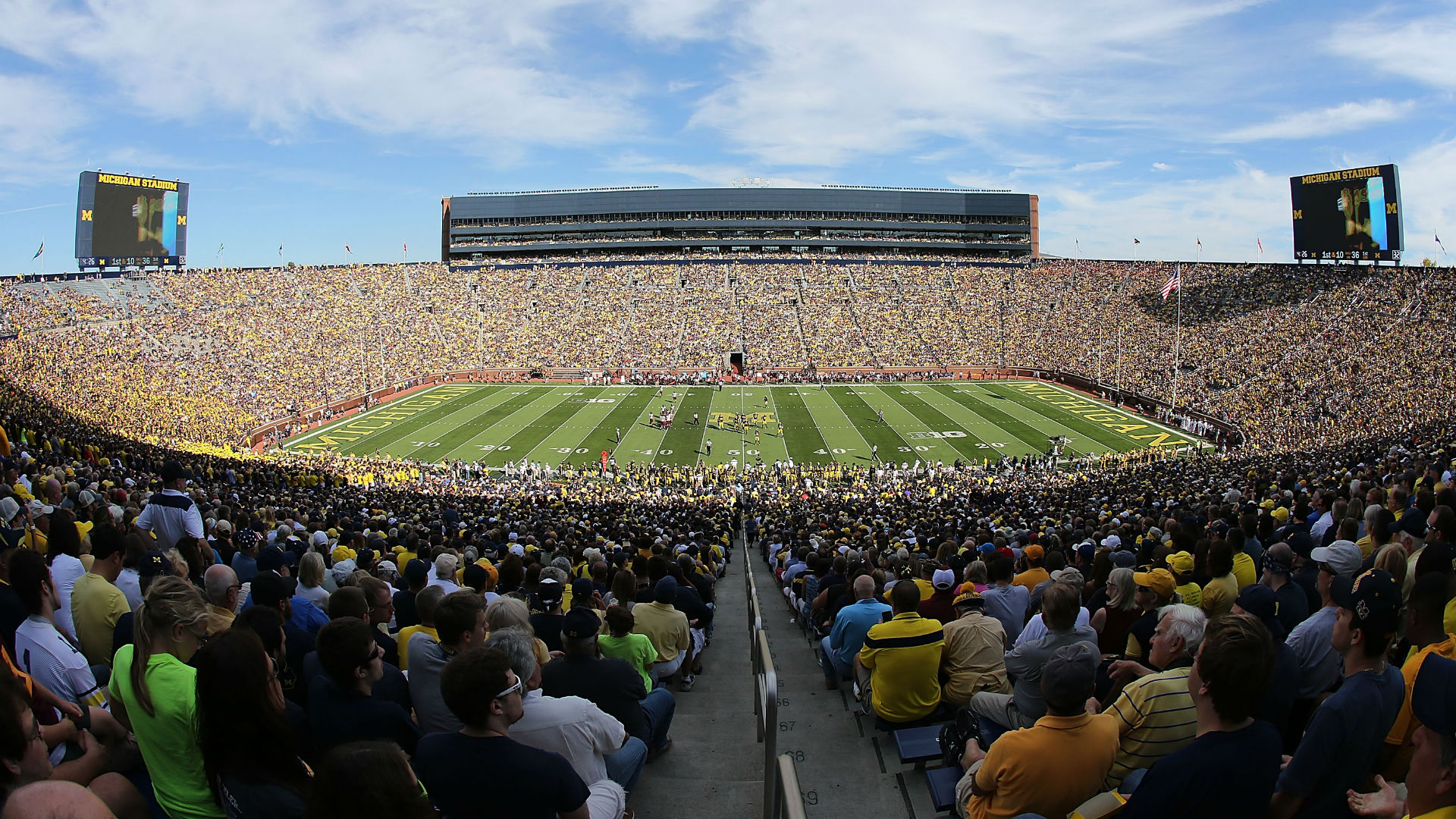 Michigan is a high-demand team for the various neutral-site "classics" that have become de rigeur for powerhouse schools in recent years, particularly now that Jim Harbaugh is running the show.
But interim athletic director Jim Hackett would prefer the Wolverines just stay home.
MORE: Top 10 overall programs | SN Top 25 | Big Ten non-con sked rankings 
Hackett told MLive this week Michigan has rebuffed overtures from more than one such event, including an undisclosed venue that would have featured a crowd of 160,000. That likely would have been Bristol Motor Speedway, which is set to host a Virginia Tech-Tennessee matchup in 2016. 
"You can't believe the people knocking on (our) door for (neutral site opportunities) right now because of Jim Harbaugh," Hackett told MLive. "And they're not really good ideas for us."
Michigan did play Alabama at the Dallas Cowboys' stadium in 2012 and will be back at the Cowboys Classic in 2017 to face Florida, but even with the large payouts offered up by those games, the Wolverines are often better off financially playing in Ann Arbor. They clear more than $6 million per game at Michigan Stadium, which at 109,901 seats, is the largest football venue in the country.
"We have the biggest stadium in the world, we have season ticket holders that say 'why would you move a game away from us?'" Hackett said. "I'm not a big fan of those."