J.T. Barrett's dad says Braxton Miller should start at Ohio State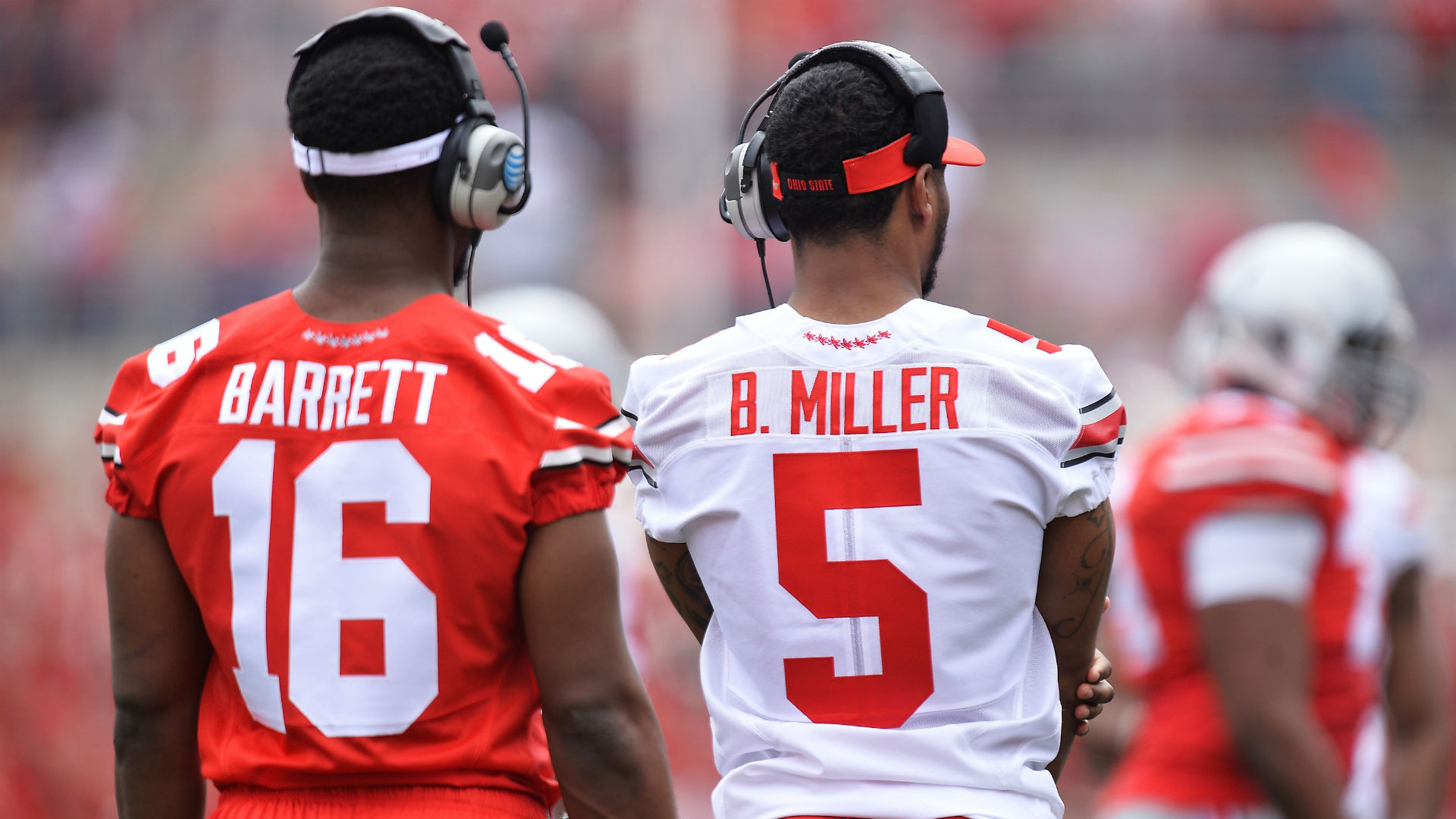 The Buckeyes have an interesting conundrum at the quarterback position because they have three players worthy of starting. So who does Joe Barrett, the father of OSU quarterback J.T. Barrett, think should be the starter heading into the fall? The answer may surprise you.
MORE: NCAA's most quotable coaches | Alabama kicker nails 73-yard field goal
"Of course I would love to see my kid start, but for me it always goes back to who was first," he said to the Columbus Dispatch. "If Braxton hadn't gotten hurt, I would still be waiting for my baby to get the chance to play. I was thankful J.T. got that chance … and we were all blessed that he was ready to compete, but like I have told everybody, I don't want to see my kid take a position because of the misfortune of someone else.
"In other words, Braxton should get that position back, then everybody else should go try to take it from him."
Basically his dad is saying he doesn't want the position handed to his son, he wants his kid to go out there and take it. Prior to his injury, Miller was dominant as the team's starter. He was coming off back-to-back Big Ten Offensive Player of the Year awards before dislocating his shoulder.
Barrett stepped in and performed just as well, if not better. He set an Ohio State record and a Big Ten record with 45 total touchdowns. He finished fifth in the Heisman Trophy voting after throwing for 2,834 yards and 34 TDs and running for 938 yards and 11 TDs.
In the final regular-season game Barrett broke his ankle, which led to Cardale Jones' rise to fame. Jones won the team's final three games, which included the Big Ten Championship and two playoff games, including the National Championship. 
Miller and Barrett should be healthy by the time training camp comes around, which will lead to an intense competition.