J.T. Barrett answer to Ohio State's three-way quarterback question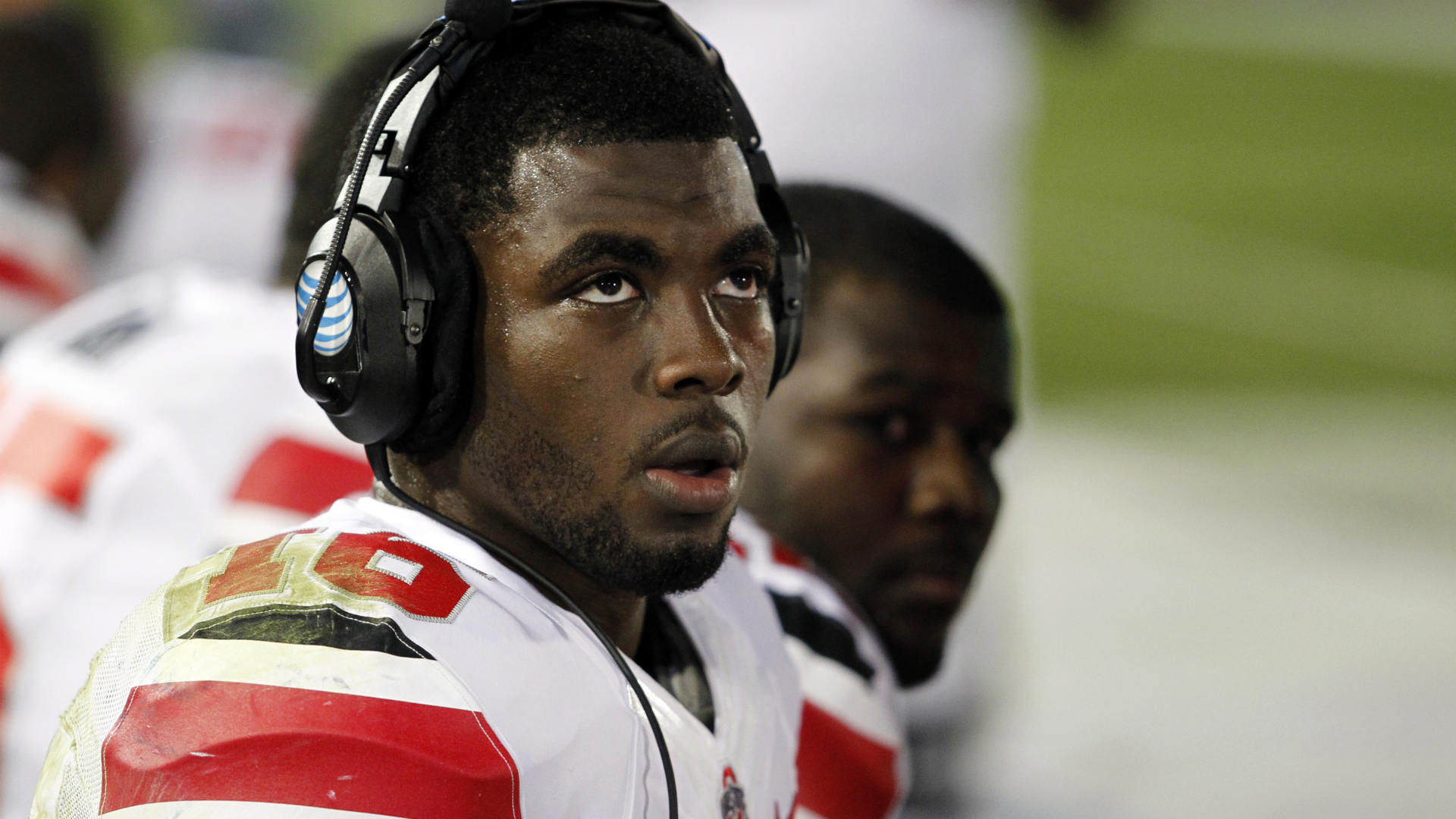 The argument always begins with a perfect world. But that fantasy only further clouds the issue.
So let's frame the Ohio State quarterback quandary this way: Who gives the Buckeyes the best chance to win?
Forget about the perfect world fantasy of three healthy quarterbacks and three competitors neck and neck. There will be a hiccup somewhere in fall camp.
MORE: Six Buckeyes on All-Big Ten team | Ohio State-Michigan hype | Top coach: Meyer or Saban?
Forget about coach Urban Meyer's love for Braxton Miller or who co-coordinators Ed Warinner and Tim Beck trust or the importance of playing the hot hand and riding momentum from the 2014 postseason.
This is about winning. It always is with Urb — and should be the bottom line of any quarterback argument going forward. The problem is, that reality is blurred with each passing week.
The offseason nonsensical narrative hit a new low (or high; you choose) when J.T. Barrett's father told the Columbus Dispatch that Miller should be the Buckeyes' starter over his son and Cardale Jones because, "I don't want to see my kid take a position because of the misfortune of someone else."
MORE: Seeing means believing in Cardale Jones | Who starts at Ohio State? | Complacency not problem at OSU
Do you really think Meyer, the most cut-throat coach in the business, cares about someone else's misfortune when it comes to winning fall Saturdays?
Do you really think Meyer, who has this Ohio State program teeming with talent and expectations, is going to jeopardize what could be by making an emotional decision — not a pure football move?
As fond as Meyer is of Miller — and he has publicly said as much numerous times since his arrival in Columbus — the quarterback that gives his team the best chance to win will be the quarterback who plays. It's just that simple.
A decade ago at Florida, with fans clamoring for a freshman named Tim Tebow, Meyer stuck with senior Chris Leak and won a national title. While Tebow played in situational packages, the Gators would not have won that national — or SEC — title without Leak.
It's all about which quarterback puts the team in the best position to have success. Each of the three quarterbacks brings unique abilities to the job, but Ohio State can win it all again with only one taking a majority of the snaps — and avoiding the drama that comes with a quarterback controversy.
Breaking down the three quarterbacks:
Braxton Miller
Pros: Big-game experience, dynamic ability in the run game when plays break down.
Cons: How healthy is his surgically repaired throwing shoulder, and can it absorb the pounding Miller will take? By the time he steps on the field in September, it will have been 21 months since he last took a snap in a game.
Cardale Jones
Pros: Big arm and deceptive run game ability. A fearless competitor.
Cons: He has started all of three games, and played with the benefit (see: safety net) of tailback Ezekiel Elliott's huge postseason forcing defenses to play more base coverages instead of mixed, multiple looks. How will he respond to adversity?
J.T. Barrett
Pros: Not the NFL prospect Jones is, but the best dual threat of the group. Made significant strides as a thrower in the second half of the season (see: at Michigan State, at Minnesota in a snowstorm), and clearly is the best passing option of the three. Would have rushed for 1,000 yards (938 yards, 11 TDs in 2014) had he not been injured in late November.
MORE: How J.T. Barrett found home at OSU
Cons: Can be a reckless runner. Must learn to protect himself and avoid big hits.
It would be easy to slot Miller — a proven, three-year starter — in the starting spot if his shoulder is ready. Or continue with Jones because how can you ignore the enormous potential?
Neither of those are smart football decisions.
Maybe it's best to return to the fantasy of all things being equal, of each player healthy and performing at his best. In that case, it's an easy choice.
It's Barrett's job. And it's not really that close.