Ole Miss lineman Laremy Tunsil arrested after allegedly punching stepfather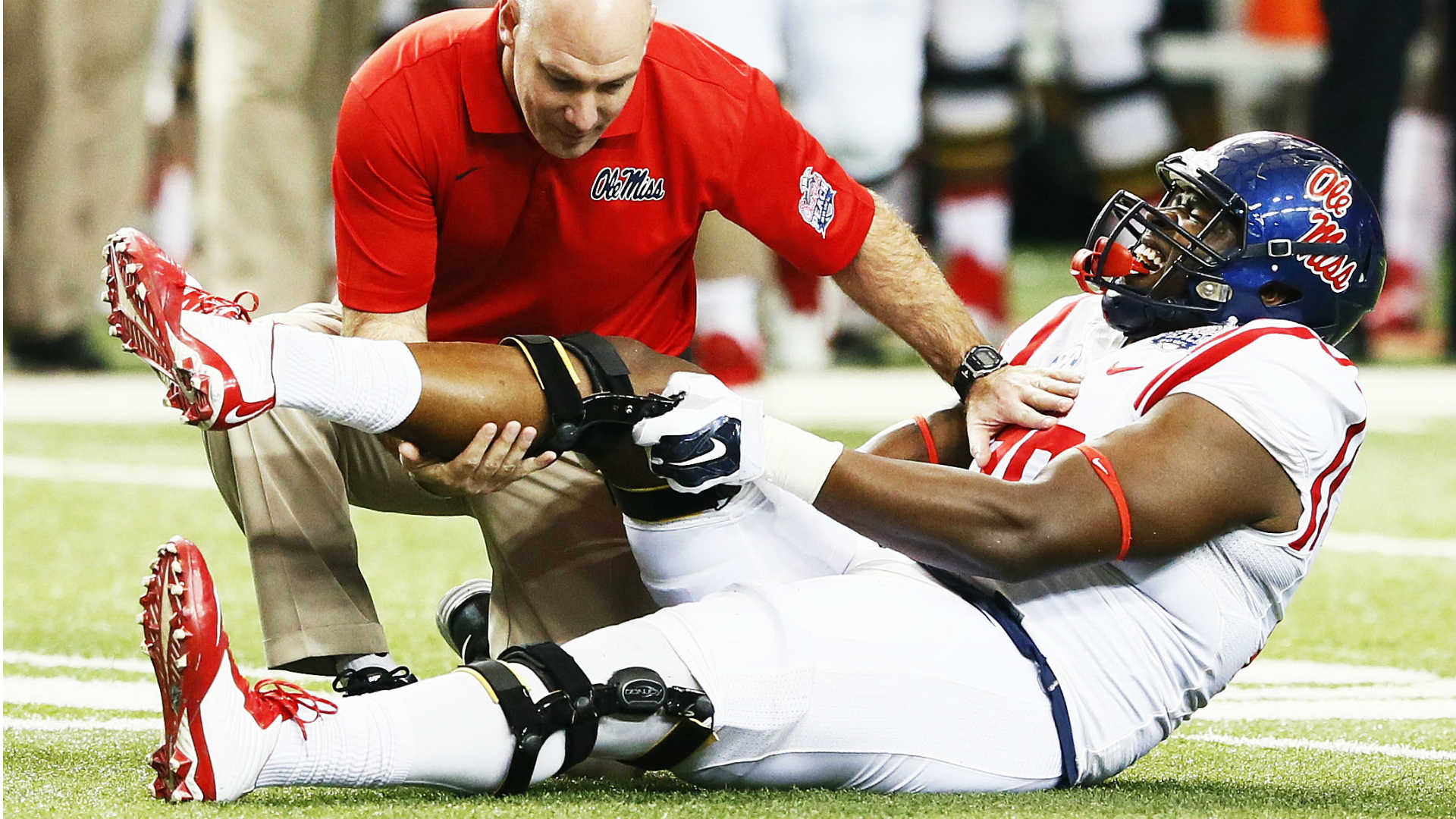 Laremy Tunsil, a junior tackle for Ole Miss, was arrested Friday in Oxford on domestic violence charges after he allegedly punched his stepfather, Ole Miss coach Hugh Freeze confirmed to ESPN.com.
Tunsil was reportedly at his mother's house when Lindsey Miller, Tunsil's stepfather, shoved Tunsil's mother, prompting him to punch Miller.
MORE: Florida State suspends freshman quarterback |
"It's as simple as that. He was defending his mother," a source told ESPN.com.
Freeze said Tunsil and his mother have pressed charges against Miller.
"We can confirm that Laremy Tunsil turned himself in and was arrested for a misdemeanor, domestic violence-simple assault," Freeze said in a statement. "Laremy realizes he could have handled it differently, but I am proud of him for standing up for his mother and protecting his family."
Tunsil was an All-SEC performer last season, but broke his leg and dislocated his ankle in the Rebels' loss to TCU in the Peach Bowl. He is expected to be ready for the start of the season and be an early first-round pick in next season's NFL Draft.