Ondre Pipkins says Jim Harbaugh, Michigan staff pressured him to retire, per report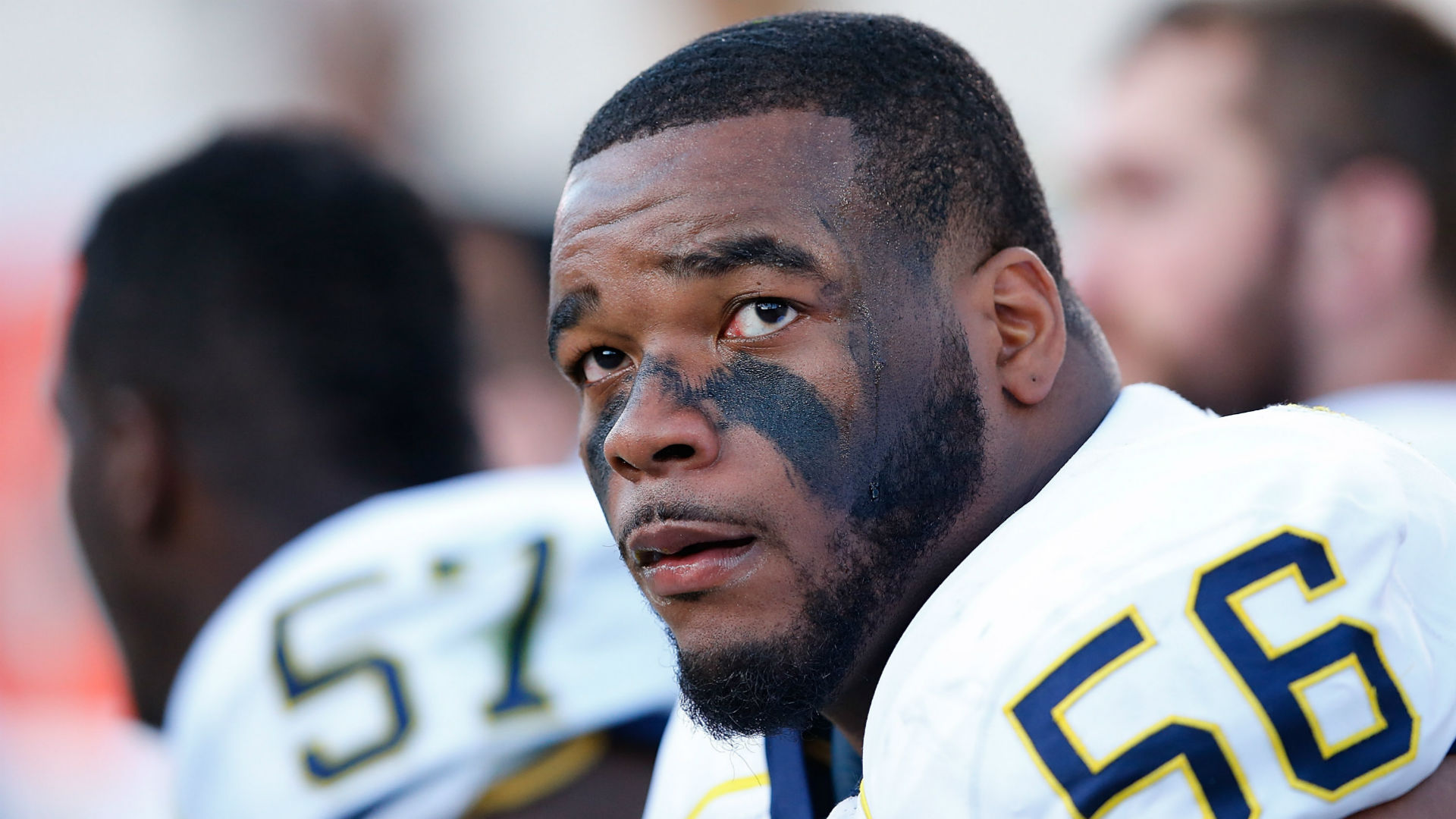 Ondre Pipkins loves football.
So it shouldn't come as a surprise that the Michigan defensive lineman has decided to transfer instead of taking the medical redshirt coach Jim Harbaugh and his staff offered him.
PHOTOS: The best of Jim Harbaugh's many faces | SN's top 25 | Best Michigan players ever
"I feel I'm healthy and ready to play," Pipkins told ESPN.com. "I don't want to sign the form. I wanted to play for my seniors and for the team. Coach Harbaugh said, 'I recommend you take the medical.'"
Pipkins played last season after he was cleared to return from a torn ligament in his knee. He said he felt constant pressure after Harbaugh and his staff reportedly asked him 10 times over a two-month period to retire.
Pipkins was a five-star recruit and No. 14 overall in the class of 2012, according to Rivals. He has appeared in 23 games in his career and has lettered in all three seasons.
"College football is a business," Pipkins said. "New coaches have to win games. They want to go with guys they think can win. If I'm a victim of making room, so be it. But if there is no concrete reason to disqualify a player, he should have the right to keep playing."
He was originally told by doctors that he had some arthritis in the knee, but that he could still compete. The school then sent him back to a knee surgeon, who recommended he rest for six months.
MORE: Urban, Harbaugh already feel rivalry heating up
"After consulting with our medical team, we do not think it is in Ondre's best interest as it relates to his health and welfare to play football, short or long term," Harbaugh said in a statement to ESPN. "He remains on full scholarship and counts toward the 85 scholarship limit in pursuit of graduation from the University of Michigan."
Pipkins instead plans to transfer to another school that will allow him to play his senior season, though he said he feels bad that he won't be graduating with his classmates.
Pipkins was given clearance by Michigan to speak to Oklahoma State, Georgia State, TCU, Tennessee, Florida State or Washington State in the coming weeks.
"All I want to do is play football," Pipkins said. "I tried to finish my career at Michigan, but I wasn't given the chance."
Source: ESPN.com