Auburn students roll Toomer's Corner in memory of Lutzenkirchen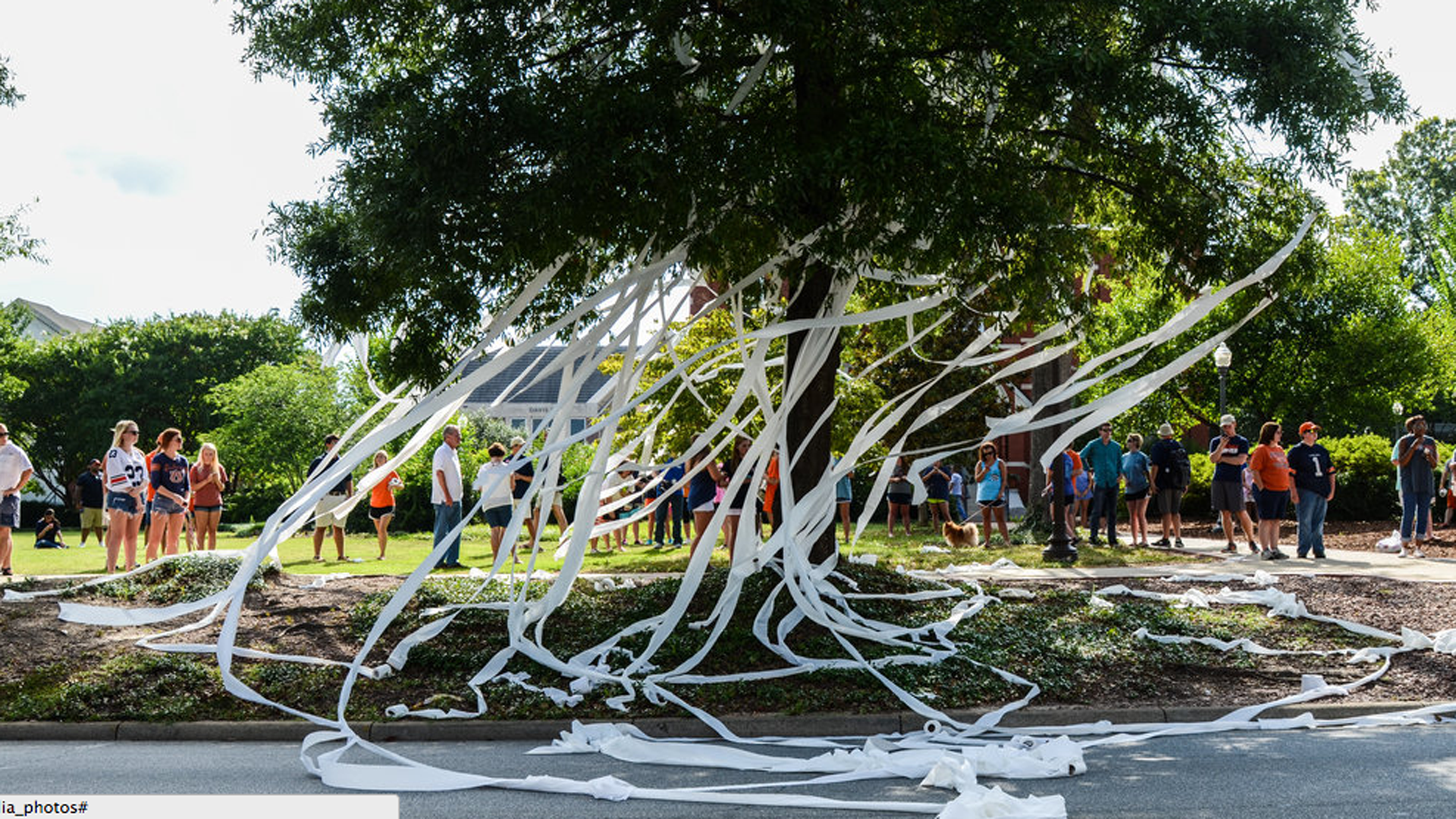 In times of victory, the Auburn community gathers around Toomer's Corner.
The intersection of College Street and Magnolia Ave is a rallying point; a time-tried landmark to celebrate triumph over enemies.
MORE: BRADLEY: Lutzenkircher was one of the best
On Sunday afternoon, they congregated at that familiar intersection, but this time it was to mourn the loss of one of their own -- beloved tight end Philip Lutzenkirchen.
Nearly 150 students, Tigers fans and various members of the town remembered Lutzenkirchen's devotion to the university in the best way they knew how.
They rolled Toomer's Corner.
Philip Lutzenkirchen memorial from AuburnSports.com on Vimeo.
The rolling of Toomer's was always reserved for celebration of athletic feats.
And certainly, that's what they did on that  afternoon in late November of 2010 when "Lutz" was on the receiving end of a now-unforgettable Cam Newton touchdown pass.
On Sunday, the paper fluttering in the trees was a somber acknowledgment of one young man who lived a life that touched so many others.