The Green Carrot: TV money significant for Group of 5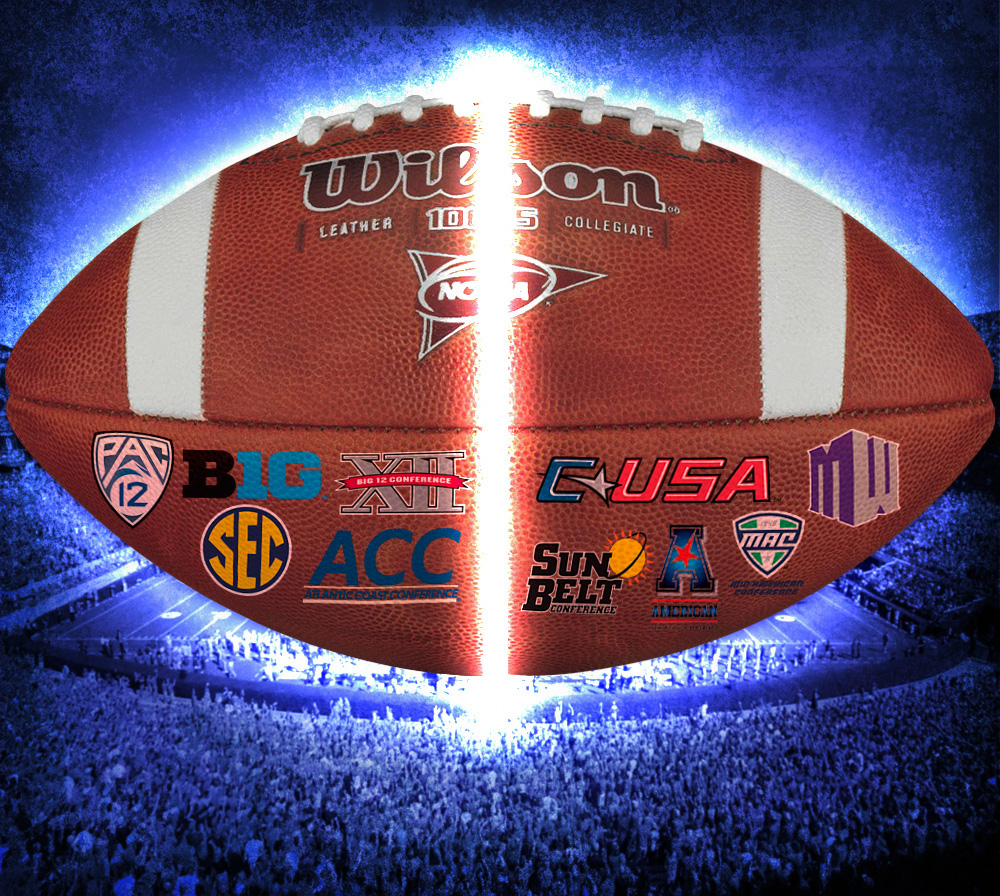 This week, Sporting News will analyze the outlook for the Group of 5 conferences in the new college football landscape. That includes the odds for reaching the four-team playoff, strength of schedule, financial benefits and exposure. We'll even take a crack at what the FBS might look like if the Power 5 and Group of 5 ever split.  
The Group of 5 conferences still get a carrot to stay with the Power 5.
It's big, green and brings approximately $12 million to $15 million to each of those conferences annually as a result of ESPN's $470 million deal with the new College Football Playoff. That number goes up for the Group of 5 conference that earns a spot in one of the six playoff bowls each year.
Former SEC commissioner and BCS architect Roy Kramer said there's more value in that for the smaller schools than a potential split from the Power 5. That rings true when you consider added expenses that will come with unlimited meal plans and another potential change that will help pay for recruits' family expenses on official visits.
"Northern Illinois playing in the Orange Bowl and Boise State playing in the Fiesta Bowl got more publicity for those schools than you could possibly do in a promotion," Kramer said. "It's enormously significant and what you strive for at those institutions."
PART I: Say hello to the Group of 5
PART II: Running the table
PART III: Blurred lines
PART V: Split decision
College football adopts underdogs such as Northern Illinois and Boise State, but it's still a limited amount of exposure.
Consider ESPN College GameDay, the flagship Saturday morning preview show. Since 1993, GameDay has visited only four Group of 5 campuses (Bowling Green, Houston, Boise State, Air Force) and three FCS campuses (Florida A&M, North Dakota State, Penn). GameDay last visited the MAC in 2003 and has never been to a Sun Belt campus.
That's a battle the Group of 5 might never win.
"The public interest will never leave a Michigan-Ohio State game or a Georgia-Florida game or an Alabama-Auburn or Southern Cal-Notre Dame game," Kramer said. "That's the media coverage at the national level of an enormous sect of people that follow the game. That's not going to change. You're not going to find GameDay or any other of those other outlets changing the marketplace."
MORE: SN Top 25 | All-Americans | Best of the BCS | Best non-BCS teams during era
One alternative for Group of 5 schools to get national exposure is to play on weekdays, which spawned the social media phenomenon #MACtion for the Mid-American Conference. It's visibility, but does that help attendance?
"How many people can come to an OU-Miami game on a Tuesday night except for the students?" Kramer asked. "You're sacrificing your fanbase for some of those games just for the sake of television."
Between the MAC and Sun Belt, five schools (UL-Lafayette, Arkansas State, Buffalo, Northern Illinois, Ohio) had an average attendance that cleared 20,000 last season. Vanderbilt, meanwhile, had the lowest average attendance in the SEC at 35,675. Northwestern ranked lowest in the Big Ten at 39,307. 
There's always going to be a gap between the Power 5 and Group of 5 in that regard. Group of 5 schools are competing more with each other than the Power 5, mainly because of that last playoff bowl spot. For conferences like the Sun Belt, it's a tough competition.  
"Sometimes you wonder 'What else have we got to do?'" Louisiana-Lafayette coach Mark Hudspeth said. "To me, football wise, (the Sun Belt Conference) has been as good as any of the (Group of 5) conferences, and the validity in that is where we're located and the passion of our fanbases. When you look at it that way, I definitely think the Sun Belt hasn't got nearly the respect it deserves."