Baylor erecting statue of RG3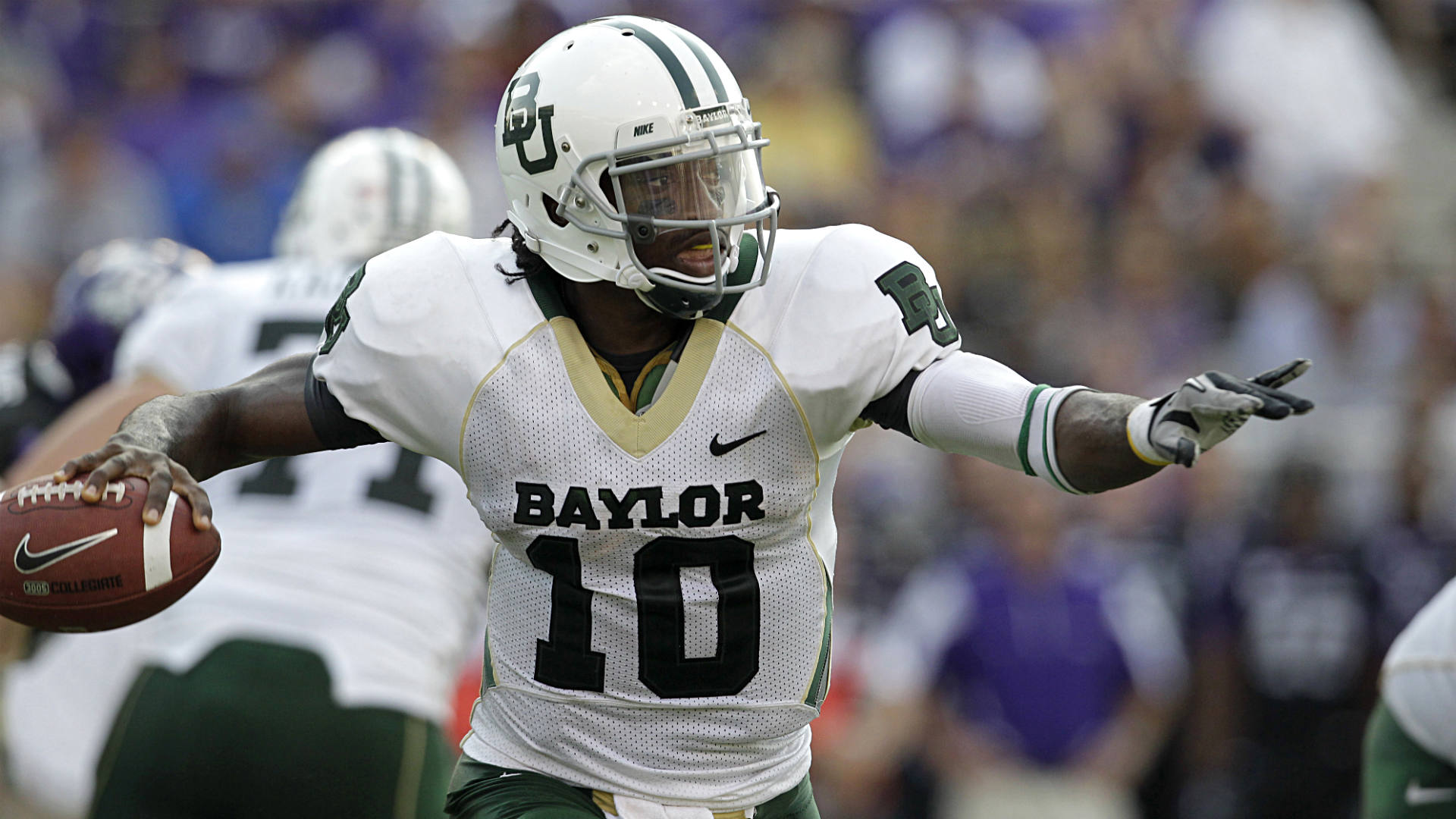 Washington quarterback Robert Griffin III is getting the bronze treatment.
Baylor University announced plans to erect a nine-foot-tall bronze statue of the school's only Heisman winner.
RG3's immortalization will be installed at Baylor's new McLane Stadium, which is set to open this fall.
MORE: SN's top 10 Baylor players of all-time | SN All-Americans
The artist, Tom White, is a Midland, Texas native, who owns a studio in Prescott Valley, Ariz., which is where the statue was created.
White flew out to meet Griffin in Washington, D.C., last year to take photos of him in his old Bears uniform that were used to create the early renderings.
Griffin later flew out to White's studio for a final sitting and the project was completed in May.
His pose is being kept under wraps and won't be revealed until the statue is unveiled later this summer.
"We'd like to keep all photos of it private and anything to describe the pose so there's some surprise at the unveiling," the artist's wife, Marcey, said.
Once a foundry is cast, the statue will be shipped to Waco for installation in McLane's south end zone plaza the week of the Bears' season opener against SMU on Sunday, Aug. 31. 
The money for the project was donated by two Baylor alumni -- John and Patricia Woods -- but it's unknown how much the project cost.
Source: Fox Sports Southwest