SEC commissioner Greg Sankey says coaches responsible for players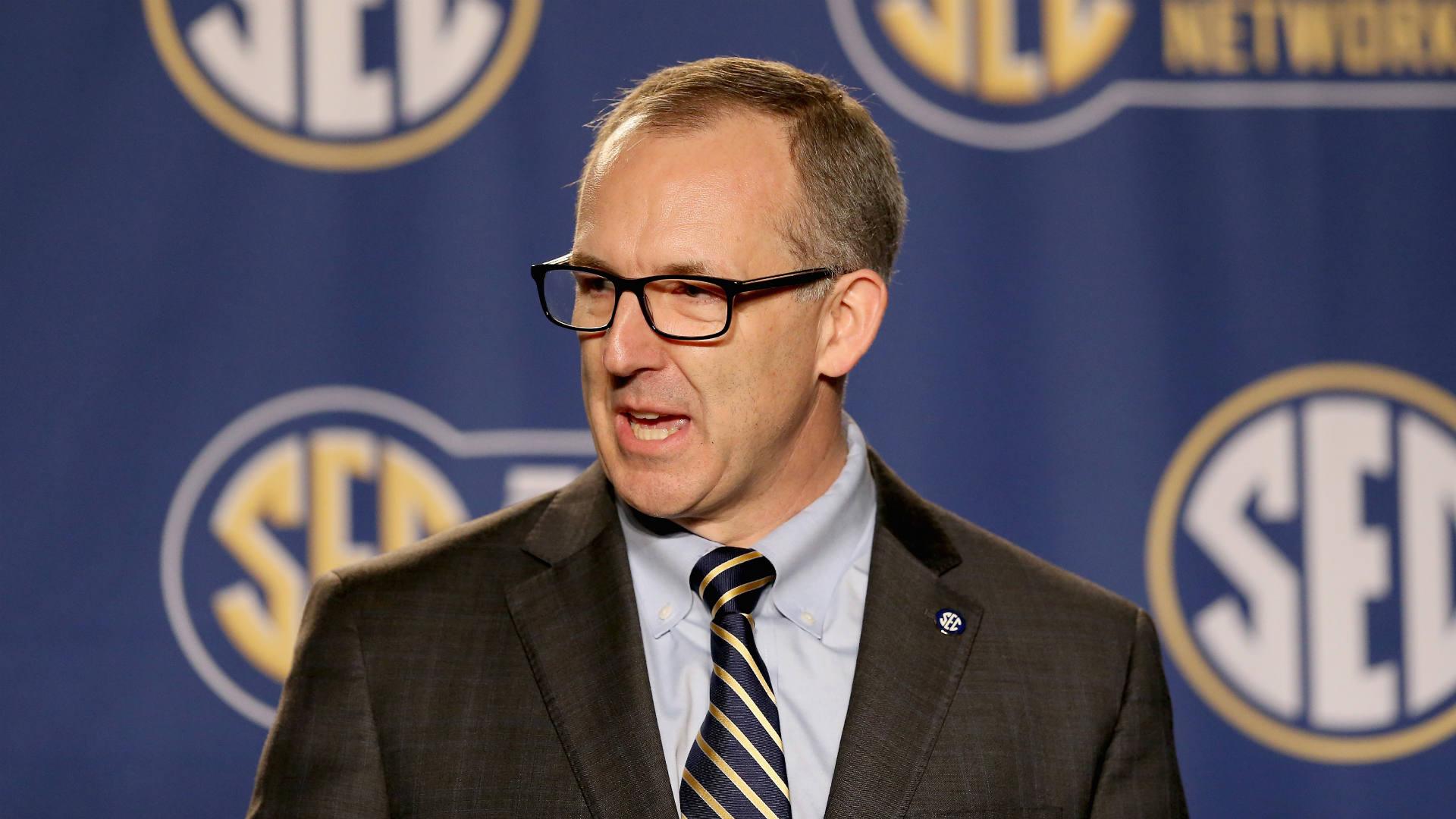 HOOVER, Ala. — He stood at the podium with years of successful history behind him and the job of a lifetime ahead of him.
So why not take a big swing at what comes next?
MORE: Is SEC loading up on non-con cupcakes? | HAYES: McElwain's renovation project
New SEC commissioner Greg Sankey said Monday at SEC Media Days what no one in his position in college sports has: coaches are responsible for their players.
"I've not evaluated levels of responsibility," Sankey said. "But clearly coaches have responsibility for the young people on their roster. It's clear today and has been over time."
That was Sankey in the grand ballroom for the first time, kicking off Media Days by clearly defining where the most dominant conference in college sports is headed. It's as much about winning as it is winning in the classroom, player conduct and NCAA compliance.
The expectation for championships is surpassed only by expectations of the impact of student-athletes. 
"I am the commissioner of the SEC, but (student-athletes) are the SEC," Sankey said.
Sankey's state of the SEC speech focused on three hot-button issues: degree fulfillment, player behavior and compliance and enforcement. As important as academic achievement is in the big picture, nothing is more pressing now than player behavior.  
The SEC will appoint a working group on conduct expectation, a disturbing trend that has again become a simmering narrative with two Florida State players being charged with hitting women. The SEC, too, has had its share of player behavior problems.
Sankey was asked two pointed questions about player conduct, and each answer left little doubt where the conference is headed with its working group.
The first question led to the response of coaches and their responsibility, the second was more global. Do universities owe it to the student body to better evaluate the character of players recruited?
"There's a responsibility that comes with the work our programs engage (in)," Sankey said.