Spurrier suggests Saban hasn't "maxed out" at Alabama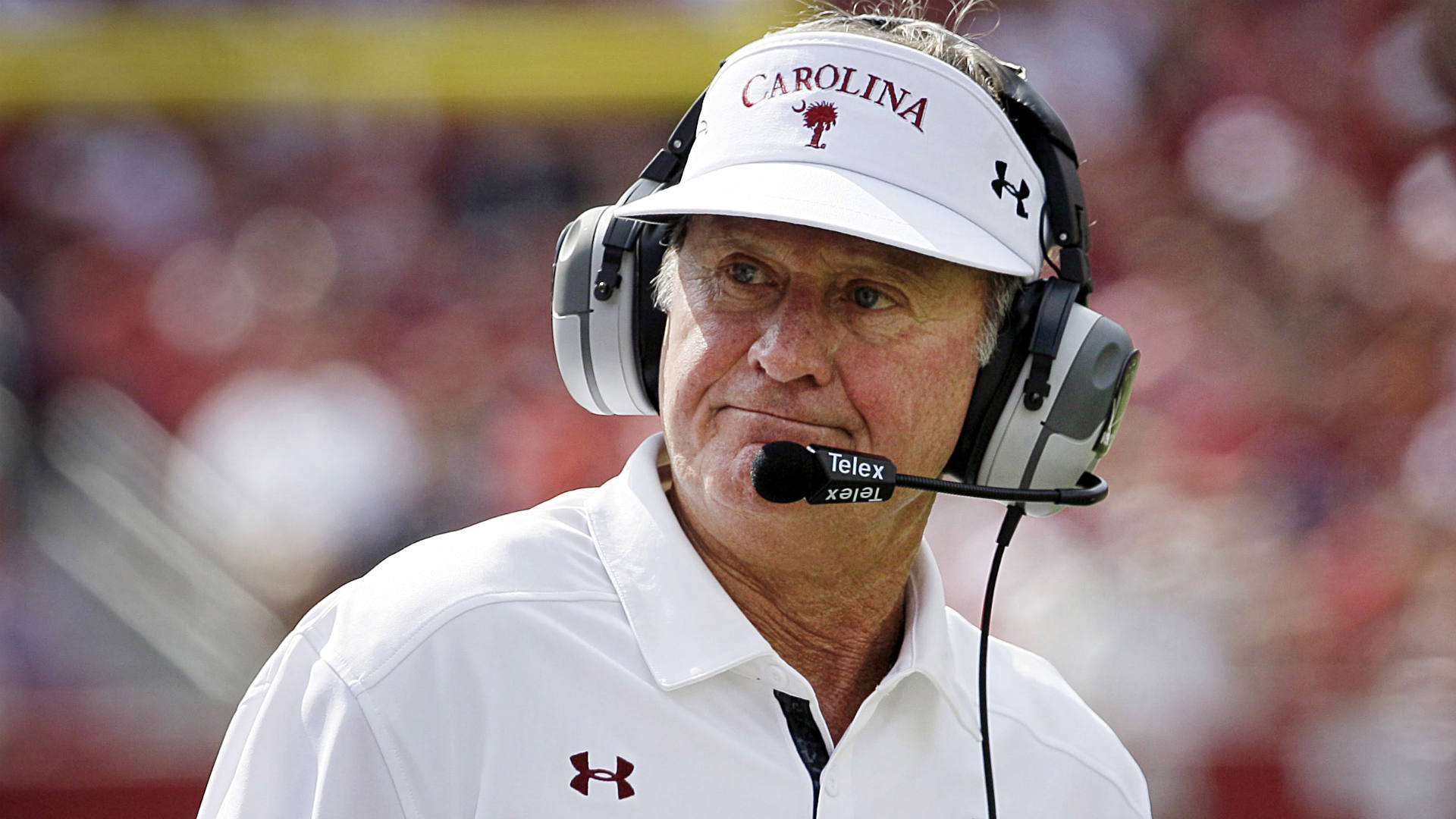 Nobody throws a compliment with a jab quite like South Carolina football coach Steve Spurrier. 
Spurrier told The State (Columbia, S.C.) that Alabama coach Nick Saban hasn't, "maxed out potentially as well as he could." 
Of course, you have to know the context. The State detailed Spurrier's offseason regimen, which includes its fair share of time on the golf course. Compare that to say, Alabama coach and legendary taskmaster Nick Saban, and, well, vintage Spurrier flows.
"I told Nick Saban one time, I said, 'Nick, you don't have to stay there until midnight and your teams would be just as good and win just as many,'" Spurrier told The State. "He said, 'If I could do it the way you do it, I would, but I don't feel comfortable unless I try to cover every base, every angle, be totally prepared.'  I said, 'Well, that's probably why you do it.'"
MORE: Top 10 South Carolina Gamecocks
Spurrier led South Carolina to 11 wins each of the last three seasons, and he's not planning on changing his approach anytime soon. 
"Would we be 12-1 instead of 11-2? Oh, you're kidding," Spurrier told The State. "I haven't heard anybody say that really, but if you wanted to, you can find faults with anybody if they don't win them all. How many SECs has (Saban) won there in eight years? He's won two. He's won three nationals, but he's only won two SECs in eight years. Now, if you had the No. 1 recruiting class every year and so forth, I don't know if he has maxed out potentially as well as he could."
South Carolina and Alabama have split two head-to-head meetings between Spurrier and Saban. The teams do not play in the regular season this season. 
SOURCE: The State