More players claim Illinois coach Tim Beckman was 'physically rough'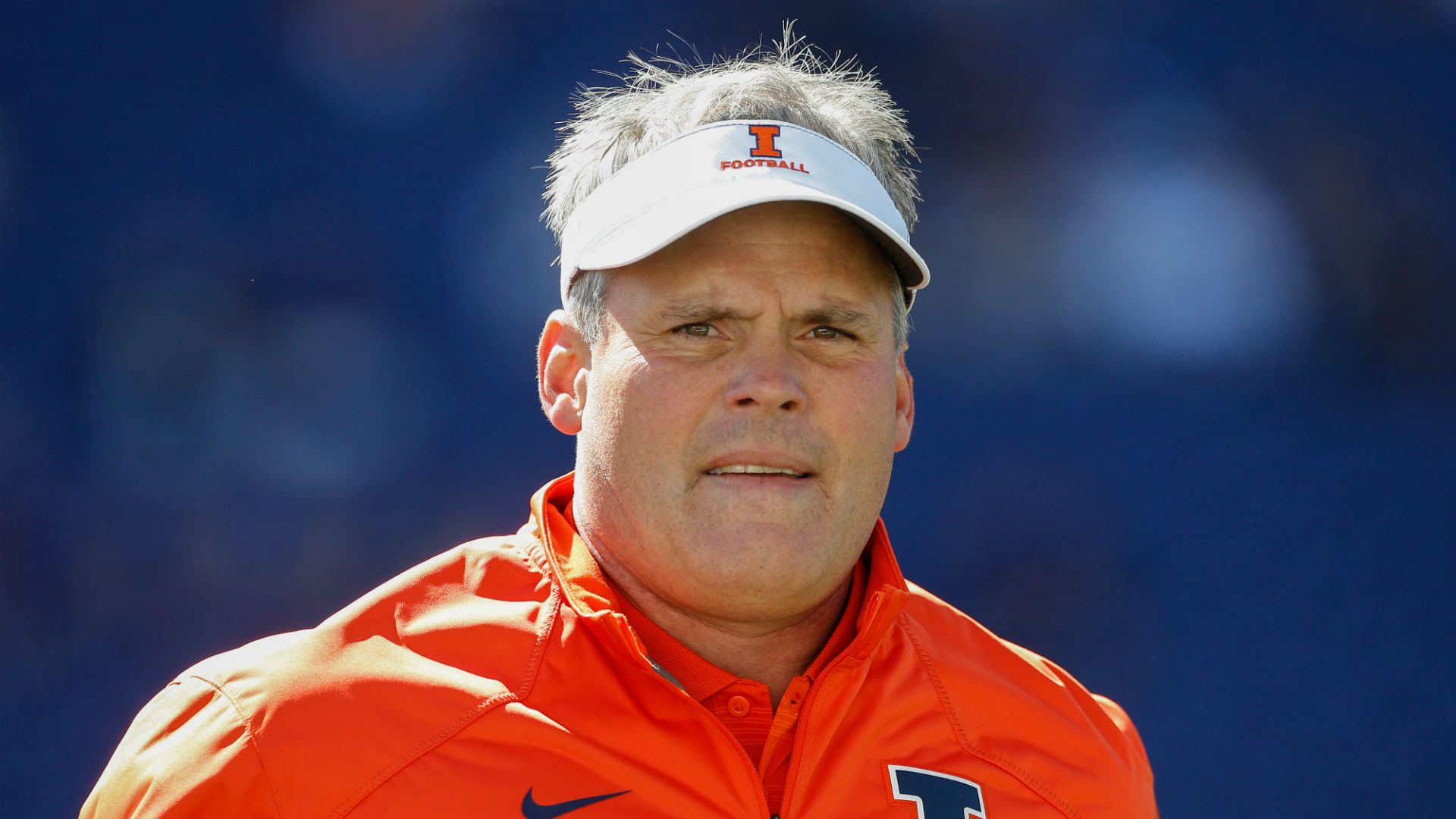 UPDATE: Illinois files football coach Tim Beckman a week before its season-opening game.
More players have come forward to talk about Illinois coach Tim Beckman and incidents where he was rough with players.
The latest comes from a CNN report where they talked to several departed players from the football team. The players had plenty to say about Beckman's aggressive coaching style, via CNN.
MORE: SN coach rankings, 1 to 128 | Best Big Ten games in 2015 | Big Ten non-con rankings
Recently graduated football player Kenny Knight and three other former players who spoke to CNN say they witnessed two incidents in the past two years in which head coach Tim Beckman was physically rough with players. One player is still on the team and declined through his teammates to talk about what happened. But witnesses said that at the start of one practice, the player ran onto the field with his helmet unbuckled, and Beckman ran over to him, grabbed his face mask and jerked his head back and forth, yelling at him.

In 2013, Knight says, a similar thing happened to him. He says Beckman grabbed and tackled him from behind, throwing him to the ground during a practice. Two former teammates who witnessed the incident backed him up.

They say it happened after Knight was hit "dirty" by another player with his head down — something that's prohibited in college football.

"I immediately got in his face about it," Knight said of the player who hit him. "Before I had the chance to lift a finger, in a matter of seconds, I was grabbed by my shoulder and thrown on the ground. I was livid, I thought I was going to look up and see one of my teammates had thrown me down, but I looked up and saw Tim Beckman staring in my face. I was shocked. I don't think I uttered a word."
These incidents shouldn't come as a surprise following recent allegations from former players. One former player, Simon Cvijanović, took to Twitter to talk about Beckman's "abuse of power." Another player, Nick North, said he was, "the worst coach I ever met." 
In addition, Beckman was reportedly sued in 2013 by a former Toledo player, the school he coached before Illinois. The suit was filed against Beckman and five members of his staff, accusing them of negligence and violating the state's hazing law.