Tuberville on Big 12 expansion, title game: 'No reason not to do it'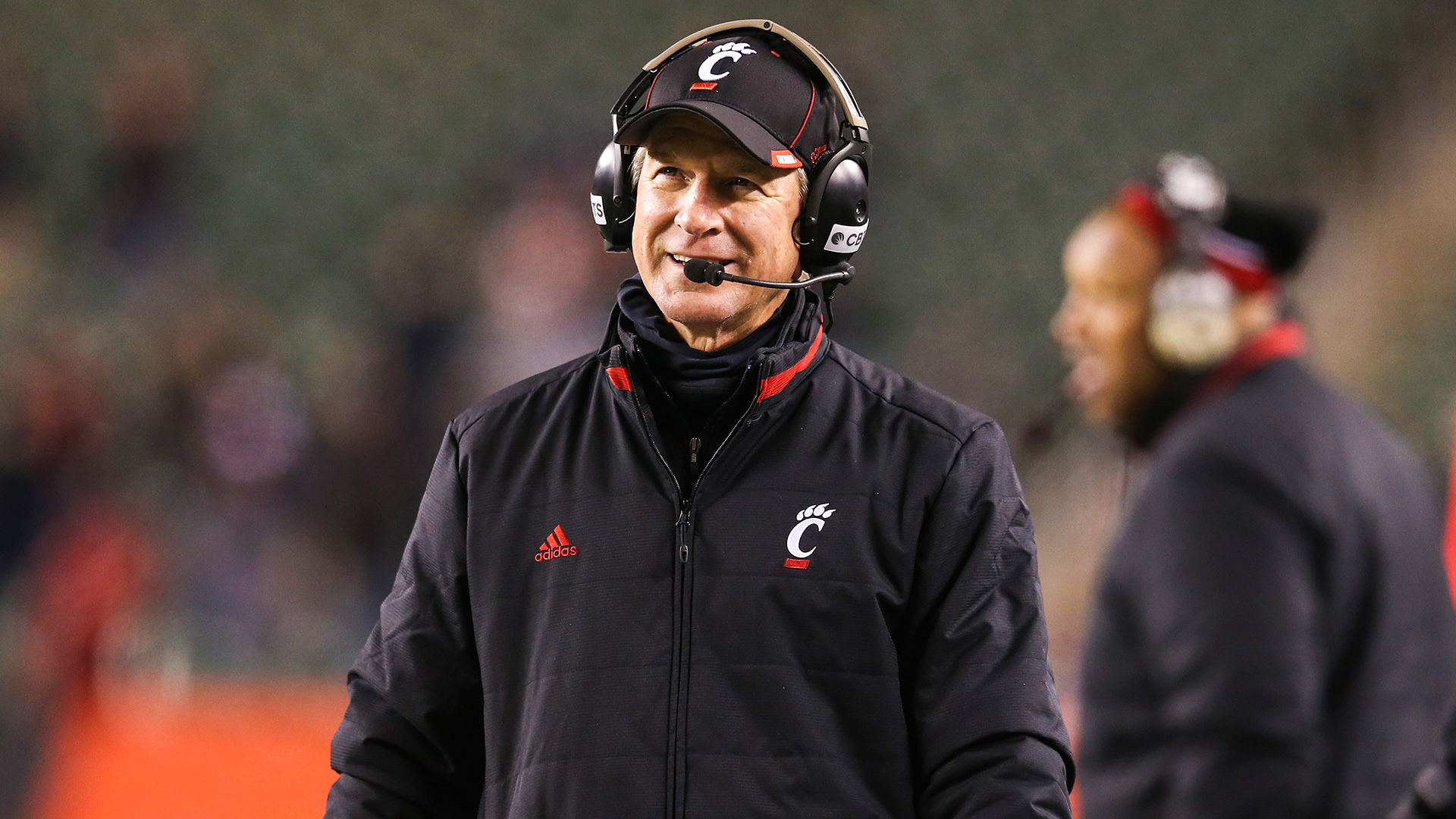 Cincinnati coach Tommy Tuberville doesn't even coach in the Big 12 anymore, but that didn't stop him from offering his opinions about the conference on Sirius XM College Sports Nation on Monday.  
MORE: Preseason Top 25 | All-AAC: QB Gunner Kiel finding his way | All-Americans | Quotable coaches 
"There's really no reason not to do it," the former Texas Tech coach told Sirius XM. "I think it really cost TCU last year to not have that opportunity (for a championship game). What's going to happen is if they don't have a championship game, they're going to have to go undefeated."
Host Ian Fitzsimmons also tweeted out this from Tuberville's interview: 
Tubs told us he has heard if the Big 12 doesn't expand as David Boren said it should it could be absorbed into the other Power 5 conferences

— Ian Fitzsimmons (@Ianfitzespn) June 29, 2015
Tuberville's game here is easy to see even though it isn't saying it. He's stumping for Cincinnati to make the move to the Big 12 after Oklahoma president David Boren's comments on expansion last week. The Bearcats are in the American Athletic Conference, which isn't a member of the Power 5.  
MORE: OSU and Cincinnati should play every year
Tuberville also said on Sirius XM that more changes are in store for college football, including stipends and perhaps another round of realignment. 
"I think some teams move in and out of the conference to put themselves in a better situation," Tuberville said. "I think there possibly might be another conference that might be started that will give a chance for another playoff possibility."