Tray Matthews announces he's transferring from Georgia to Auburn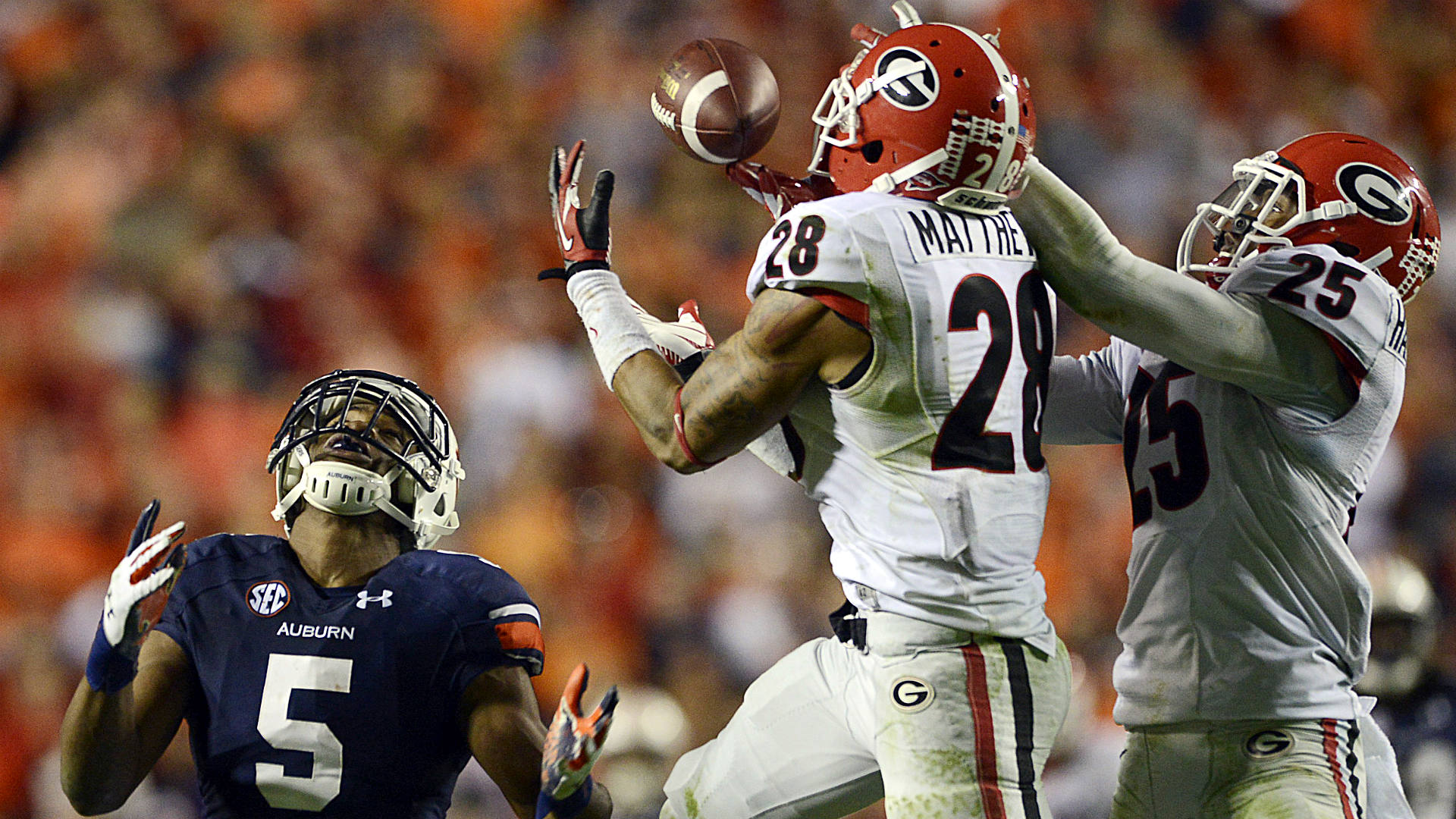 If you can't beat 'em, join 'em, right?
Tray Matthews, who tipped the pass that caused the now famous Prayer at Jordan-Hare, announced via Twitter on Saturday afternoon that he's transferring to Auburn. 
MORE: Is creating Group of 5 playoff realistic? | SN All-Americans | FSU may not visit White House
I'm truly blessed for this opportunity and second chance that God and Coach Gus has blessed me with. I'm excited and ready to Excel at AU

— TriggaTray28 (@Trigga_Tray28) June 14, 2014
Ready to be an Auburn Man. I'm very humbled by all that has happened . Truly blessed. Au family and fans we in this together. WDE!! #Blessed

— TriggaTray28 (@Trigga_Tray28) June 14, 2014
By "all that has happened," Matthews presumably means the situations that got him dismissed from Georgia's program in the first place. Matthews was one of four UGA players arrested in March for at least three counts of theft by deception because he was double-dipping on signed checks. But head coach Mark Richt only removed him from the team last week due to a reported classroom disturbance.
Per NCAA transfer rules, Matthews, a 6-foot, 196-pound safety, will have to sit out a year before seeing any game action for the Tigers. 
But you can bet Ricardo Louis will get in some razzing on his new teammate in due time.