Utah CB faces robbery charge after alleged online scheme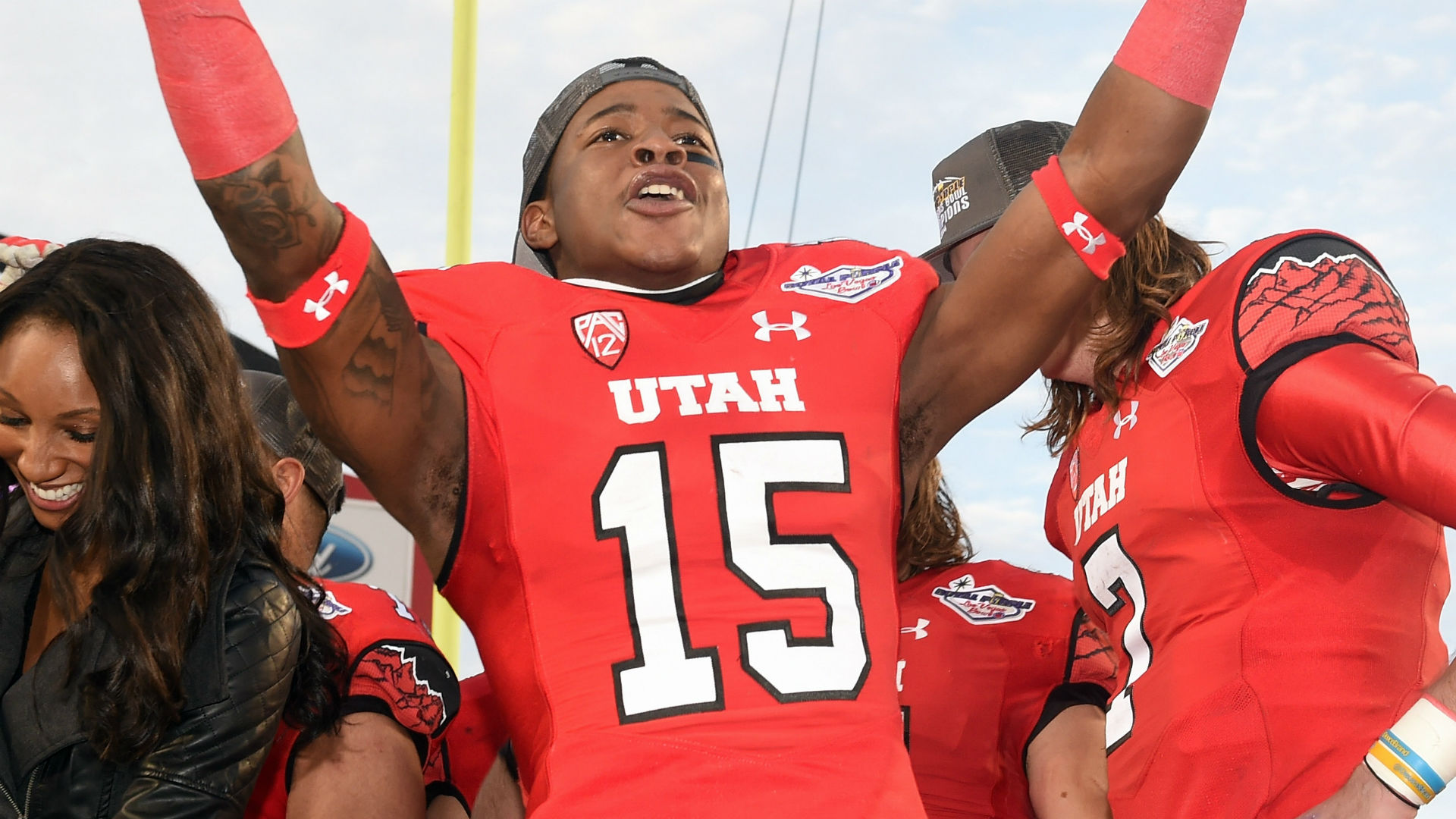 Utah cornerback Dominique Hatfield was arrested early Wednesday after he allegedly robbed a person who answered an online ad to buy an Xbox.
According to the Salt Lake Tribune, a probable cause statement said Hatfield identified himself as "David Wilkins" in an online classified ad and said he was selling an Xbox and two iPhones.
MORE: Future schedules: Best non-conference matchups | Colin Cowherd hangs up on Jim Harbaugh
When the alleged victim arrived at a prearranged location Tuesday evening to buy the Xbox, Hatfield allegedly pulled a knife, took the victim's money and ran.
The victim contacted police and arranged for another meeting with Hatfield to buy the phones. They met at the same location and police on the scene arrested the Utah player. Hatfield was booked into jail early Wednesday morning on suspicion of aggravated robbery.
A Utah athletics official told the Tribune the school would review the facts of the case before making a determination on Hatfield's status.
Hatfield, a 20-year-old junior from Los Angeles, switched from receiver to cornerback one game into the 2014 season and immediately became a starter. He made 38 tackles and had one interception, which he returned for a touchdown against Colorado.