Virginia Tech RB to serve 15 days in jail for having sex with teen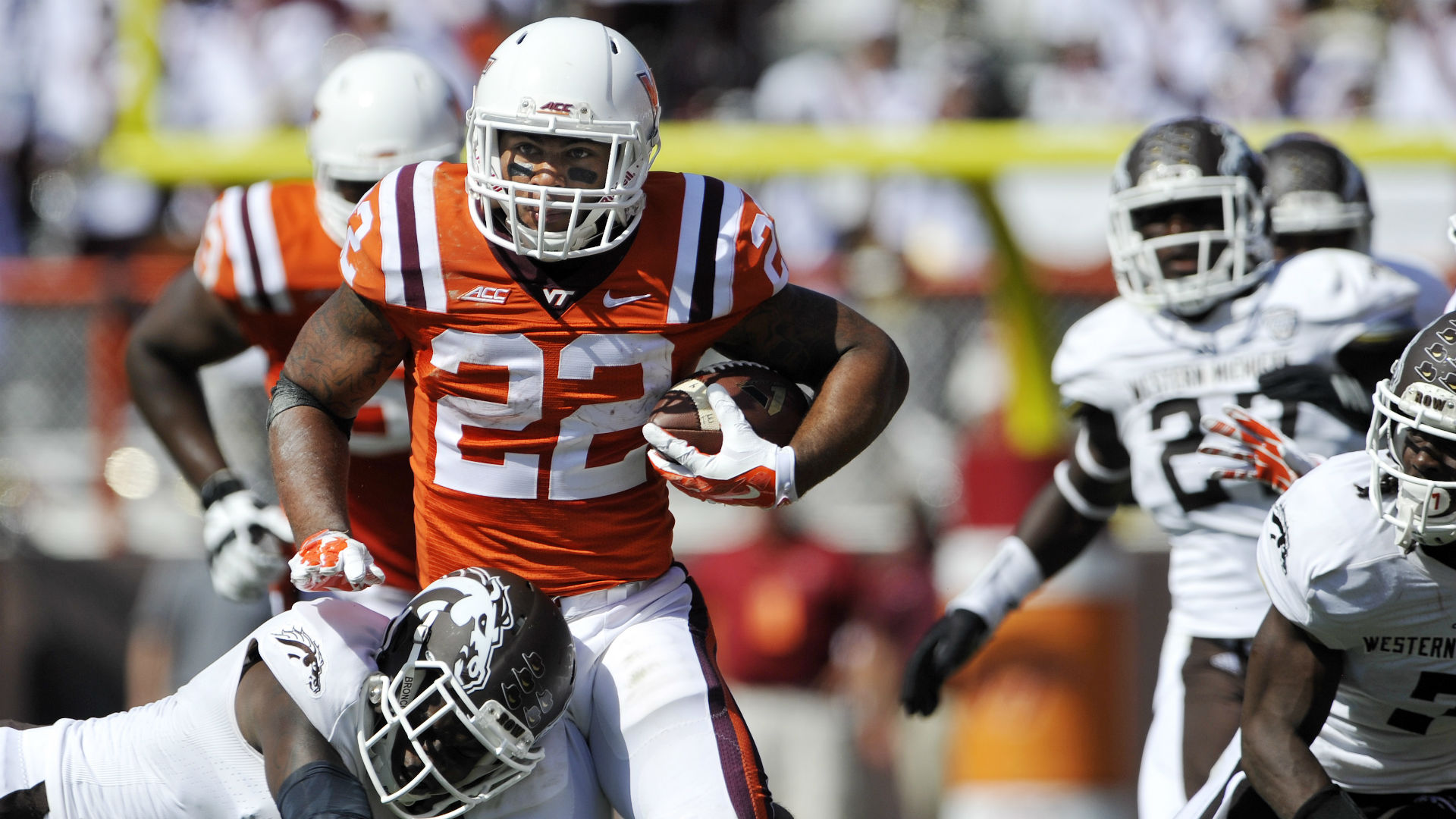 Shai McKenzie, a running back for Virginia Tech, will serve 15 days in jail for having consensual sex with a minor.
The suspended rusher was found guilty of the misdemeanor charge Thursday, WDBJ reports. He's expected to serve 50 hours of community service and report to jail on July 17. He had a charge of contributing to the delinquency of a minor dropped.
MORE: SN Top 25 | ACC nonconference schedule rankings | Preseason All-ACC
McKenzie has been indefinitely suspended from Tech's football team since early March when he was first brought up on charges. The charges stem from an incident in February involving a sexual encounter with underage girls. 
The 19-year-old sophomore and 18-year-old Tech student Devin Gavion (who is not on the football team) were allegedly involved in a sexual encounter with a 14- and 15-year-old, according to warrants. The girls reportedly told investigators they met the two men through social media and had sex with them. Investigators found condoms at the home where the encounter took place.
In March, McKenzie said Tech's student conduct committee had cleared him of misconduct violations.
Not Responsible for violating any misconduct violations for Virginia Tech! God is Good!! Thank you for all the prayers that were sent my way!!! #HokieNation

Posted by Shai Mckenzie on Monday, March 30, 2015
As a freshman last season McKenzie played in five games before suffering a knee injury. He ran for 269 yards on 53 attempts and scored three touchdowns.