Would Boise State fit in the Big 12? 'I think so,' Broncos coach Bryan Harsin says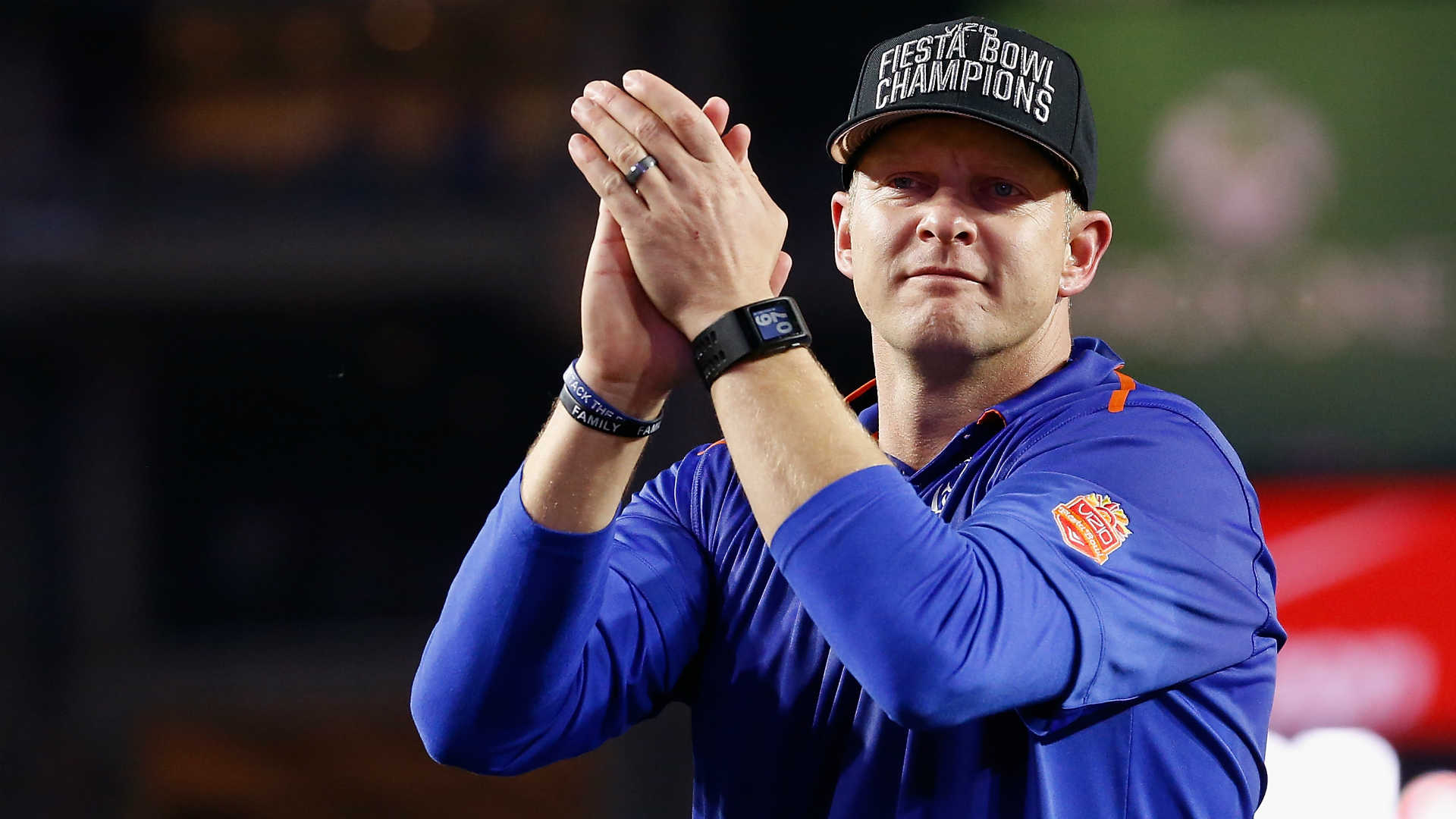 Coach Bryan Harsin wants his preseason No. 21 Boise State team to focus on the things it can control, but if the Broncos were to join the Big 12 he has no doubt his program wouldn't be in over its head.
Speaking with Stewart Mandel on FOX Sports' "The Audible" podcast, Harsin said: "We're going to continue to keep doing our very best, we're going to keep trying to be competitive in every game we play. We love the Mountain West Conference. We hope we have a chance to play for a championship this year, and that's really our main focus. Those are the things we can control."
MORE: Ranking the coaches, 1 to 128 | BENDER: Boise State's next play is move to Big 12
Still, since University of Oklahoma president David Boren recently broached the topic of Big 12 expansion, and others weighed in with opinions, Harsin is a natural to ask the question, given a resumé that includes coaching at Texas.
"If something were to change and we become a topic of conversation for a conference, I'm sure there's going to be talks about what we may or may not do," he said.
So … would Boise State fit in the Big 12?
"I think so," said Harsin, who was the Longhorns' co-offensive coordinator from 2011-12. "And I would say this: If you look at maybe one of our common opponents, not too long ago, TCU, you see the type of progress they've made. They're one of the best teams in the country and were right there with an opportunity to be in a playoff game this last year."
Boise State, like preseason No. 2 TCU before it, has built an outsized reputation for the conference in which it currently competes, something that Harsin acknowledges but doesn't connect to the Broncos moving on from the Mountain West.
"I think that we have a fantastic brand here. Y'know we have this blue field, and I think a lot of people know about our program because of that," he said. "How that all translates into conference realignment — I don't know. There's obviously a lot more information that I don't know about that goes into that type of stuff." 
Theories surrounding Big 12 expansion look for "best programs available," with that list typically including universities from Group of Five conferences such as Boise State and Air Force of the Mountain West and Memphis, UCF,  Cincinnati and Houston of the American Athletic Conference, as well as football independent BYU.
The first move presumably belongs to the Big 12.
If and when it happens, though, Harsin is confident in his program: "Competing against TCU and competing against those programs in the Big 12, if that were an opportunity, I feel like Boise State would go in there and compete. And it would be an exciting environment for us to play in."