Fred Jackson is the biggest NFL fan of Lauren Hill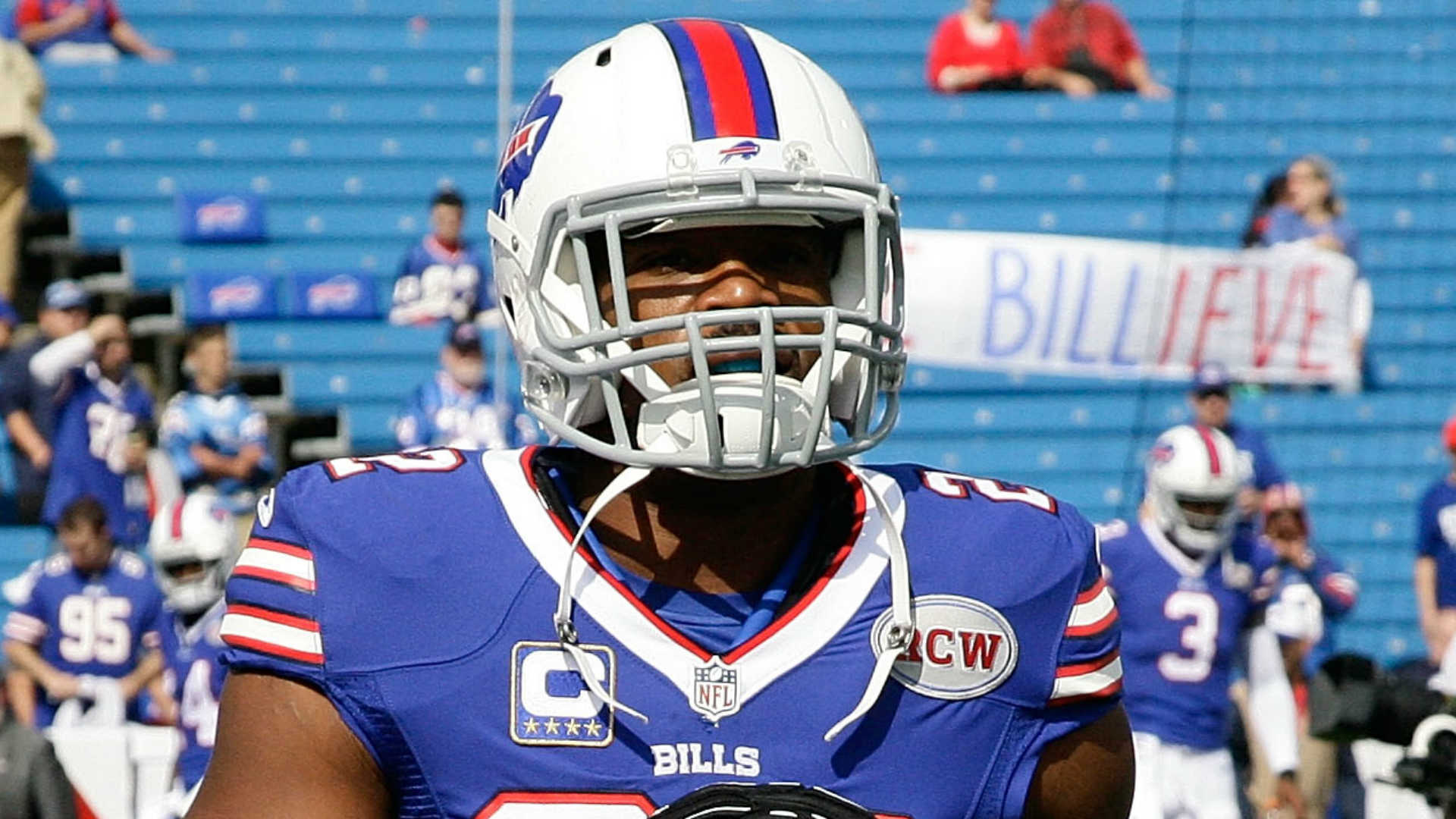 Fred Jackson wears the same number as Lauren Hill, No. 22. But among NFL players, the Bills running back is also her No. 1 fan.
Jackson attended Hill's only game as a college basketball player in Cincinnati on Sunday. Hill, who has inoperable brain cancer, is a freshman at Mount Saint Joseph — which like Coe College, Jackson's alma mater, is a Division III school.
Lauren HIll fulfills dream | Hill scores her first basket | GALLERY: Hill's 'One Last Game' in photos
Buffalo was on a bye last week and Jackson was on the shelf with a bad groin. It didn't keep Jackson, a strong voice for D-III athletics with a great heart, from rooting hard for Hill on his day off.
"We wanted to be a part of it in any way that we could," Jackson told the Bills' official website. "We wanted to do some things and let her know that we were proud of what she was doing and what she meant for fighting this disease."
Specifically, Hill's disease, called DIPG, is rare and doctors have told her she has no more than two years left to live. Once Jackson heard about it, he made it a new cause for his charitable foundation, D3-Nation. In addition to trying to inspire others, giving out No. 22 T-shirts while at the game, Jackson also was left inspired by Hill after seeing her play.
"It was a celebration of somebody who is willing to fight and continue to see a dream come true," Jackson also told buffalobills.com. "Everybody there was there to celebrate Lauren. It was a great atmosphere and everybody got that opportunity to see her fulfill her dream."