Dolphins' dominant defense no joke, a possible threat in AFC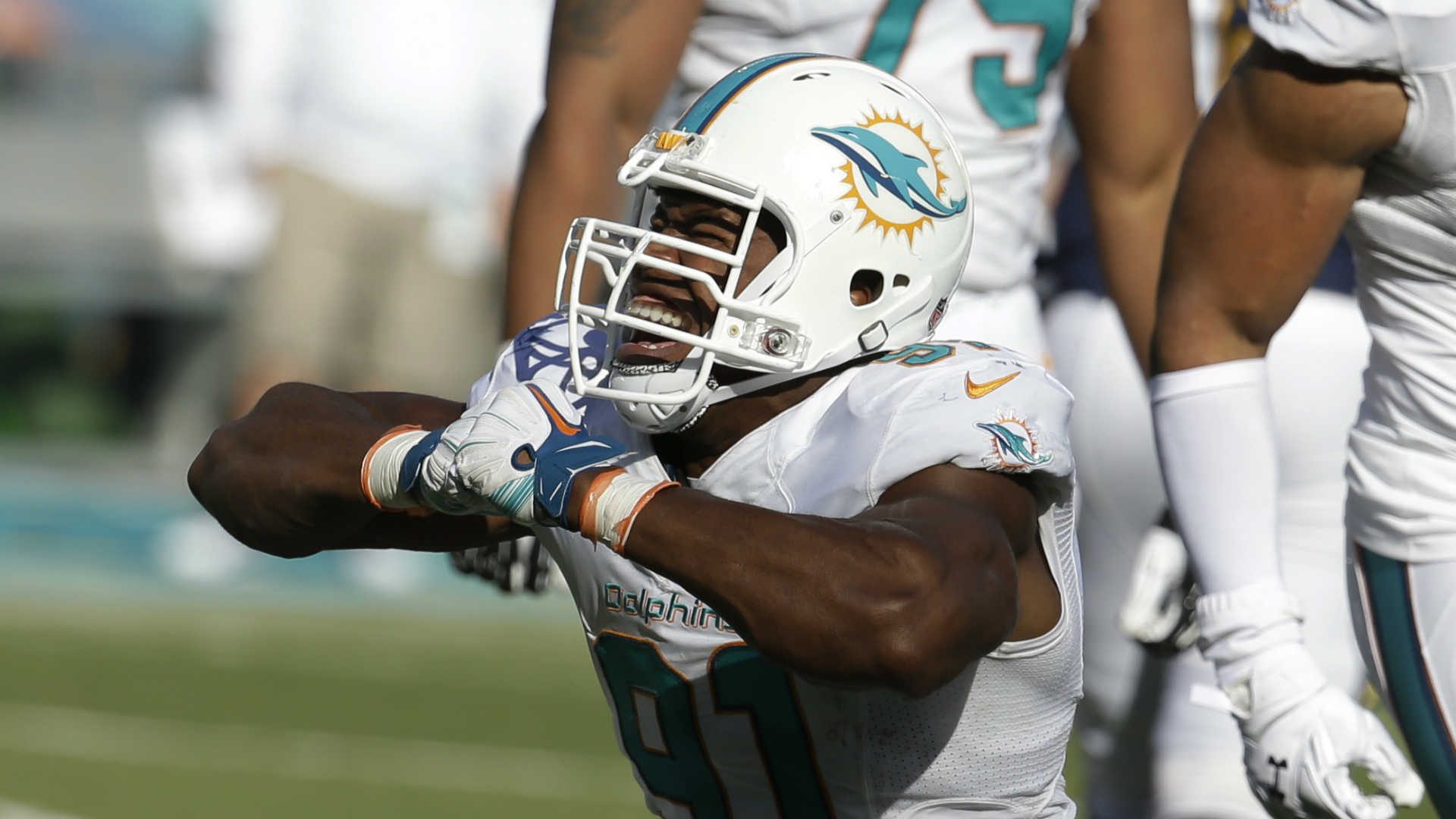 This is what happens when Ryan Tannehill gets hot, apparently. The Dolphins look like one of the AFC's better teams. 
It's about time Miami's offense matched its defense's dominant nature in 2014. The result was a 37-0 beatdown over banged-up San Diego on Sunday.
MORE: Week 9 scoreboard | Must-see images | Brady-Manning rivalry in photos 
Tannehill finished 24-of-34, 288 yards and three touchdowns, and the Dolphins (5-3) outgained the Chargers (5-4) in total yards, 441-178. We don't take the term beatdown lightly. 
The offense was great, but it's the defense — you know, the one that was quietly ranked No. 7 in total yards allowed per game and No. 3 in passing yards allowed per game entering Week 9 — that's the story of Miami's season.
Even before Sunday's throttling of the Chargers, the Dolphins' defense received a 55.9 overall rating from Pro Football Focus for the season, which ranked No. 2 in the league (finished 10th in 2013) just behind the Ravens. 
They're doing it with a relentless pass rush (Cameron Wake is a freak of nature) and solidity in the secondary, and both were on display Sunday. Philip Rivers, maybe trying too hard to get San Diego back in the game, tossed a season-high three picks and was sacked three times.
We shouldn't be surprised. In fact, if Tannehill can maintain positive consistency, it's time to consider Miami a legitimate threat in the AFC wild-card race, if not the division.
"We've talked to them a lot about how we're kind of scratching the surface," coach Joe Philbin said after the game. "We still haven't put it all together. There's a lot of football left to be played. I think they have some confidence in themselves. We've got to go out there every single week and prove it."
Miami's defense has been tested, but it'll be further tested the rest of the way. The unit looked good in a season-opening win against Tom Brady's Patriots, in a close loss against Aaron Rodgers' Packers and in a convincing victory over Jay Cutler's Bears. 
After taking care of Rivers' Chargers, the Dolphins take on Matthew Stafford's Lions, Peyton Manning's Broncos and a potential division-deciding rematch against Brady's Pats — a tough stretch they've proved ready for defensively.
Those games combined with a big one against that other dominant defense in Baltimore, Miami's schedule is difficult. But if Sunday's win wasn't a fluke, the slate is barely favorable enough to pull off a 2014 playoff appearance.
"When we play together as a team, both sides clicking like that, we're a tough outing for anybody," cornerback Brent Grimes said. "I said that all along and today, we came out and played a great game together and it worked out for us." 
The Dolphins still must prove an ability to stop the run — beating up on the Chargers' banged-up rushing attack doesn't suffice — but none of their remaining opponents present much of a challenge there. They still must prove offensive stability against opponents better than the Chargers. 
If Miami fails to catch New England (Patriots-Dolphins appears to be a line of scrimmage mismatch in Miami's favor, by the way), the wild-card race will be tight.
But the Dolphins' performance on both sides of the ball Sunday proves they might be involved.