Former Ravens cheerleader charged with rape of 15-year-old boy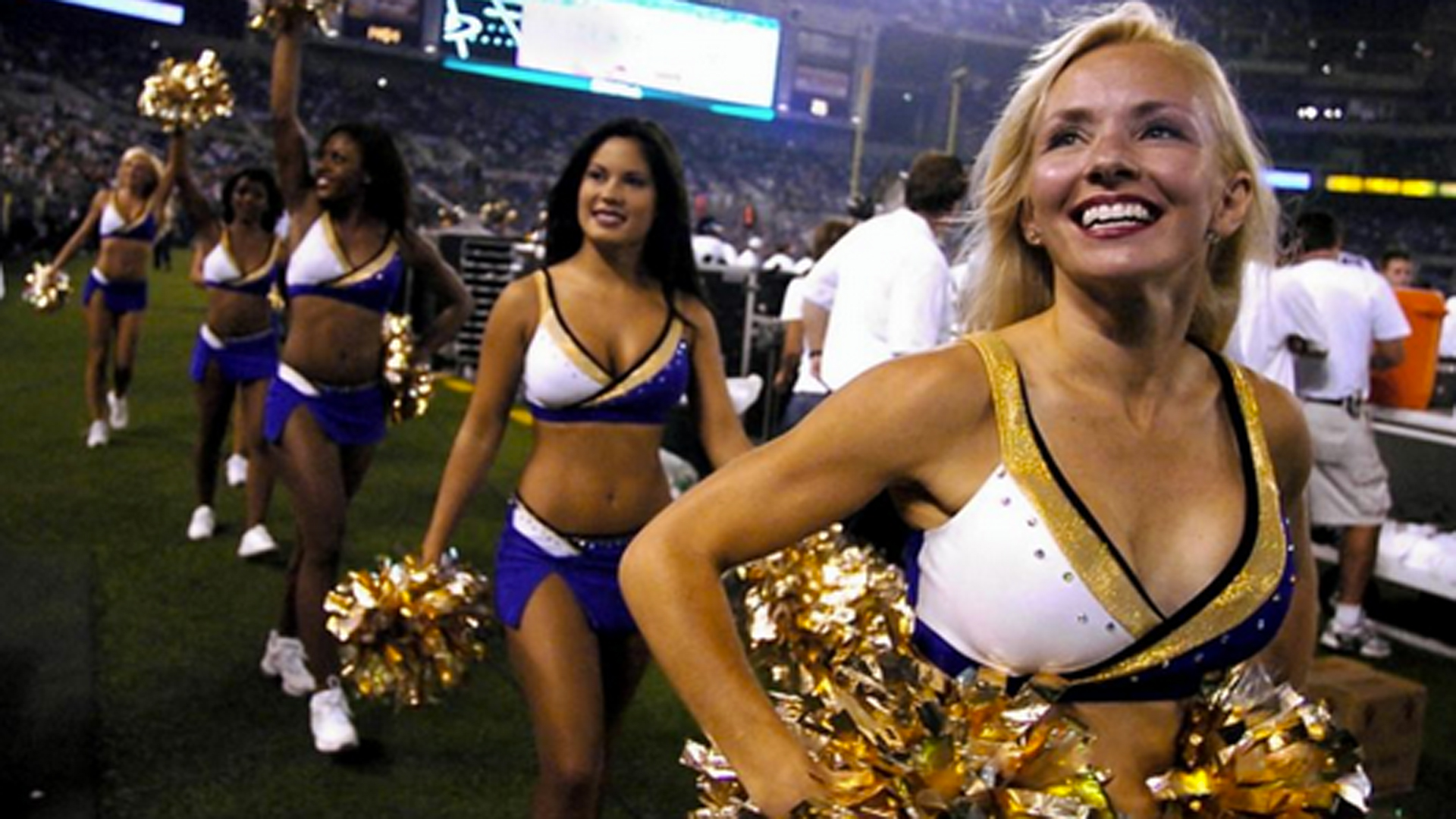 Former Ravens cheerleader Molly Shattuck was arrested Wednesday and charged with third-degree rape and unlawful sexual contact with a 15-year-old boy, according to a report from The Baltimore Sun. 
Shattuck was a member of the Ravens' cheerleading squad in 2005, and at 38 was the oldest cheerleader in NFL history. Now the 47-year-old mother of three faces up to 50 years in prison.
According the affidavit, the relationship between Shattuck and the 15-year-old boy, who attends the same Baltimore-area school as Shattuck's children, began on the social networking site Instagram back in May.
Shattuck, a self-styled fitness and lifestyle guru who was the oldest cheerleader in the history of the NFL, began sending provocative messages to the boy in the spring saying, "we would have fun together," according to the affidavit.

The two had sexual contact in the parking lot of a Columbia movie theater, the affidavit said, and they also drove to a middle school parking lot  where they kissed in the back seat of Shattuck's Cadillac Escalade.

In the summer, she would pick up the boy during his lunch breaks from a class and drive him to the parking garage of the T. Rowe Price building in Owings Mills where they would "get in the back of the car and kiss or 'make out,'" according to the affidavit.

Over Labor Day weekend, the boy joined Shattuck and her three children — who range in age from 11 to 15 — and their friends at a Bethany Beach rental home, according to the affidavit. The boy, who had traveled to the beach separately, asked his father for permission to spend the night with Shattuck's family. Shattuck, documents say, assured the boy's father that "there was no alcohol or drugs at the residence and she was the only adult."
On Wednesday, administrators at The McDonough School, which the boy currently attends, issued a statement saying they immediately contacted the police upon hearing of the allegations in September. "The safety and well-being of our students is our greatest priority at all times," headmaster Charles W. Britton wrote Wednesday in a letter to parents of McDonough students.
The recently divorced Shattuck was arraigned in Sussex County Superior Court in Georgetown, Del., on Wednesday where she pleaded not guilty and was released on $84,000 bond.
She was charged with two counts of third-degree rape, four counts of second-degree unlawful sexual contact and three counts of providing alcohol to minor.