Brady, Patriots No. 1 in AFC, face hard road to stay there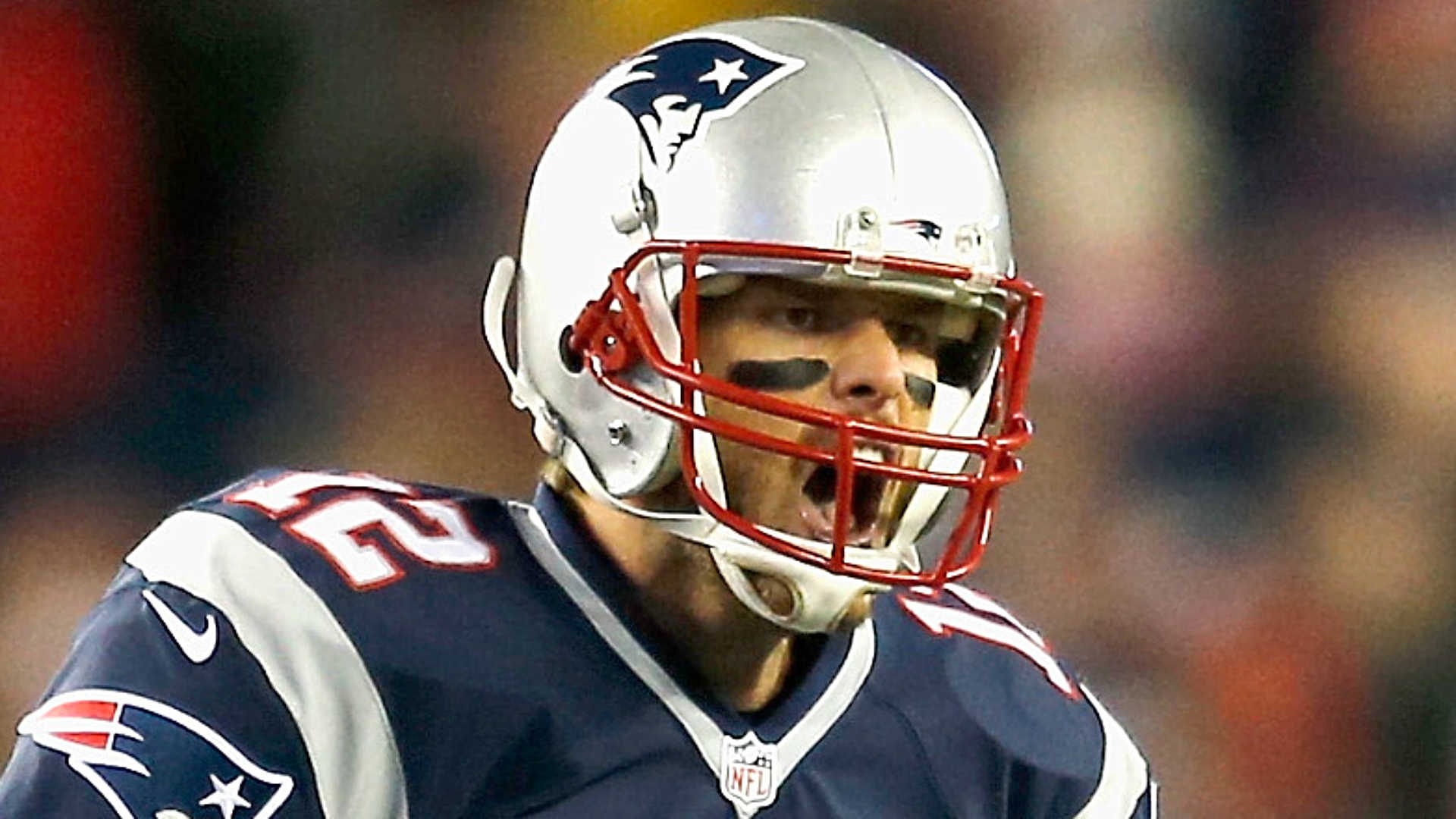 The Patriots needed Sunday's game a lot more than the Broncos — and played like it for four quarters. Tom Brady's 16th quarterbacking summit with Peyton Manning ended like many of the previous meetings in New England, in a 43-21 rout for the home team.
Brady kept the Patriots' passing offense sizzling, enough to keep a good Denver defense guessing. Bill Belichick, despite a short-handed defense, drew up the best possible bend-but-don't-break plan against Manning.
MORE: Scoreboard | Stats | WATCH: Gronkowski makes incredible catch 
But knowing this is the second time they beat the Broncos at home in November in as many seasons, they also know their work to get back to prime Super Bowl position is far from done.
When the Patriots rallied to win in Week 12 of 2013, they were 8-3 and the Broncos were 9-2. All it took was losing one more game in the final six (to the Dolphins), however, to ensure the playoff rematch would be played in Denver, not Foxborough.
This year, they're 7-2, with a slight edge over the Broncos at now 6-2. They've got seven games left in 2014, and not one is easy. 
It's a good thing they have a bye next, because Belichick has a lot more game-planning to do against top-flight quarterbacks. They face the Colts' Andrew Luck, the Packers' Aaron Rodgers and the Chargers' Philip Rivers — all away from New England — in the next month after Week 10. The next best QB they face is red-hot Ryan Tannehill and those same Dolphins who ripped them 33-20 in this season's opener and played the home-field spoiler last season.
HAISLOP: Dolphins' defense no joke | Ranking every team's second-half schedule | Photos 
As much as Belichick will get credit for foiling Manning again on third downs, fourth downs and in the red zone, the Patriots still gave up 472 yards of offense. Just like vs. Manning, beating all those teams comes down to the same thing: the full wrath of Brady.
Much like your average ace pitcher's duel, the best way to beat teams with an elite QB is throwing another one right at them.
There's been no one better than Brady in the NFL since the Patriots' last loss at Kansas City. In their five-game winning streak, he's thrown for 18 touchdowns with only three interceptions. He's averaged 320 yards in that span, and the lowest passer rating was the still stellar 97.4 he just posted against Denver.
MORE: Midseason awards 
While it seemed he was lacking reliable weapons earlier in the season, he suddenly has an embarrassment of riches to stack up to what Manning, Luck, Rodgers and Rivers have. Tight end Rob Gronkowski has returned to his healthy, uncoverable dominant form, opening the field for the versatile trio of Julian Edelman, Brandon LaFell and Shane Vereen. At the same time, Brady has added a little bit of mobility to his game to buy more time to get the ball to them.
Brady has entered the league's most valuable conversation; Luck, Rodgers and Rivers had all been generating such talk earlier. The good news is those defenses are all vulnerable at the moment. On the other hand, between the Lions and facing every team in their division, the other four matchups involve some tricky defenses for Brady.
Forget that notion of a running game and defense. It's how Brady's carries them that makes the Patriots capable of coming out of the bye and running the table. They'll probably need to, because the Broncos will be big favorites through the rest of their schedule.
For now, their victory over the Broncos make them the best in the AFC based on record. If they can get through the meat that greets them ahead to finish that way, they will have earned not just the home field — but a Brady MVP and true Super Bowl favorite status.