Who are the most naturally talented NFL players of all time?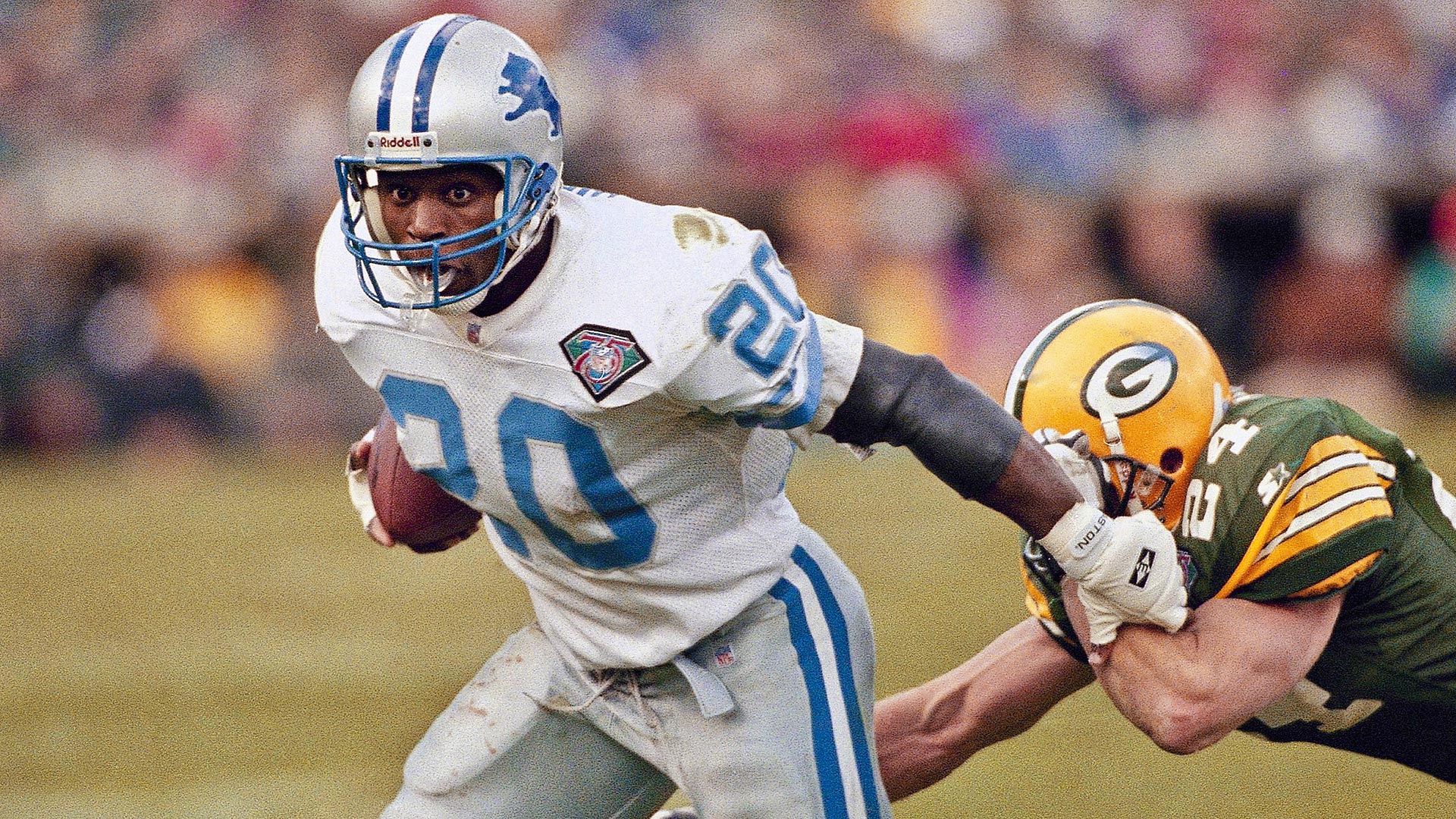 Who is the most talented football player ever and why?  originally appeared on  Quora : The best answer to any question. Ask a question, get a great answer. Learn from experts and access insider knowledge. You can follow Quora on Twitter , Facebook  and Google+ .
Here's my list, again, this a "physically gifted" list, not a best player ever list, although there is some overlap.

WR Randy Moss — No player has ever been 6-4, 210 with 43-plus inch vertical hops, sub-4.3 speed and fantastic hands. Easily the most physically blessed WR ever. Moss ran a 4.39 in a workout for the Saints... at age 35.

RB Bo Jackson — Marcus Dupree might have been a contender; ditto Willis McGahee, pre-knee injury. But Bo had to be seen to be believed — no one was ever that big and fast and powerful.

RB O.J. Simpson — 2,003 yards in a 14-game season. He outrushed the No. 2 guy by 859 yards in 1973. Ridiculously gifted. 6-2, 215, 4.4 speed, amazing balance and acceleration.

RB Barry Sanders — Could change directions at full speed better than anyone in NFL history, with the possible exception of Gayle Sayers. He was like a human video game; the most electrifying runner, ever.

RB Jim Brown — Physically dominated his era.

RB Eric Dickerson — The NFL single-season yardage record belongs to... this guy. Not Barry, Emmitt, Jim Brown, OJ, Payton, Campbell, etc. Maybe the most underrated rusher ever; had sub 4.4 speed, huge size (225-230), height 6-3, and an upright running style often imitated but never duplicated. Ran for over 3,900 yards and almost 40 TDs in the first two years of his career for a Rams team with no passing game.  

RB-FB-LB Marion Motley — Dominated during his HOF career; 250-pound beast of a man. Helped shatter the color barrier.

CB Deion Sanders — Arguably the best cover corner in history, plus one of the best return men ever. Ran legit sub-4.3, but his balance and change of direction skills were incredibly rare.

CB Mel Blount — A big corner (6-2, 210) who was so physical, he helped force the NFL to change the passing rules in 1978. Might be the best all-around corner in NFL History; he's certainly in the conversation.

LT Jon Ogden -— Impossibly graceful and powerful for a 6-8, 335 pound guy.  

DE Bruce Smith — The best weakside 3-4 pass rusher in NFL history, bar none. Sixty-eight more career sacks than LT. And LT was, you know, pretty good.

DE Reggie White — With OG Larry Allen as the two most "football strong" players I ever saw; shocking power; incredible balance.
 
OLB Lawrence Taylor — The most unblockable force in NFL defensive history.

TE Kellen Winslow — Revolutionized this position; had tackle size and sprinter's speed. John Mackey could be on this list, too.

QB Mike Vick — He had everything, and blew up his career and dishonored his talent. But, he's the Godfather of Kap, RG3, Wilson, etc. The Grandaddy is Randall Cunningham, who also changed the game and opened up people's imaginations. God, he was fun to watch — a human highlight reel.