RG3 stays healthy in loss, but return and turmoil could have waited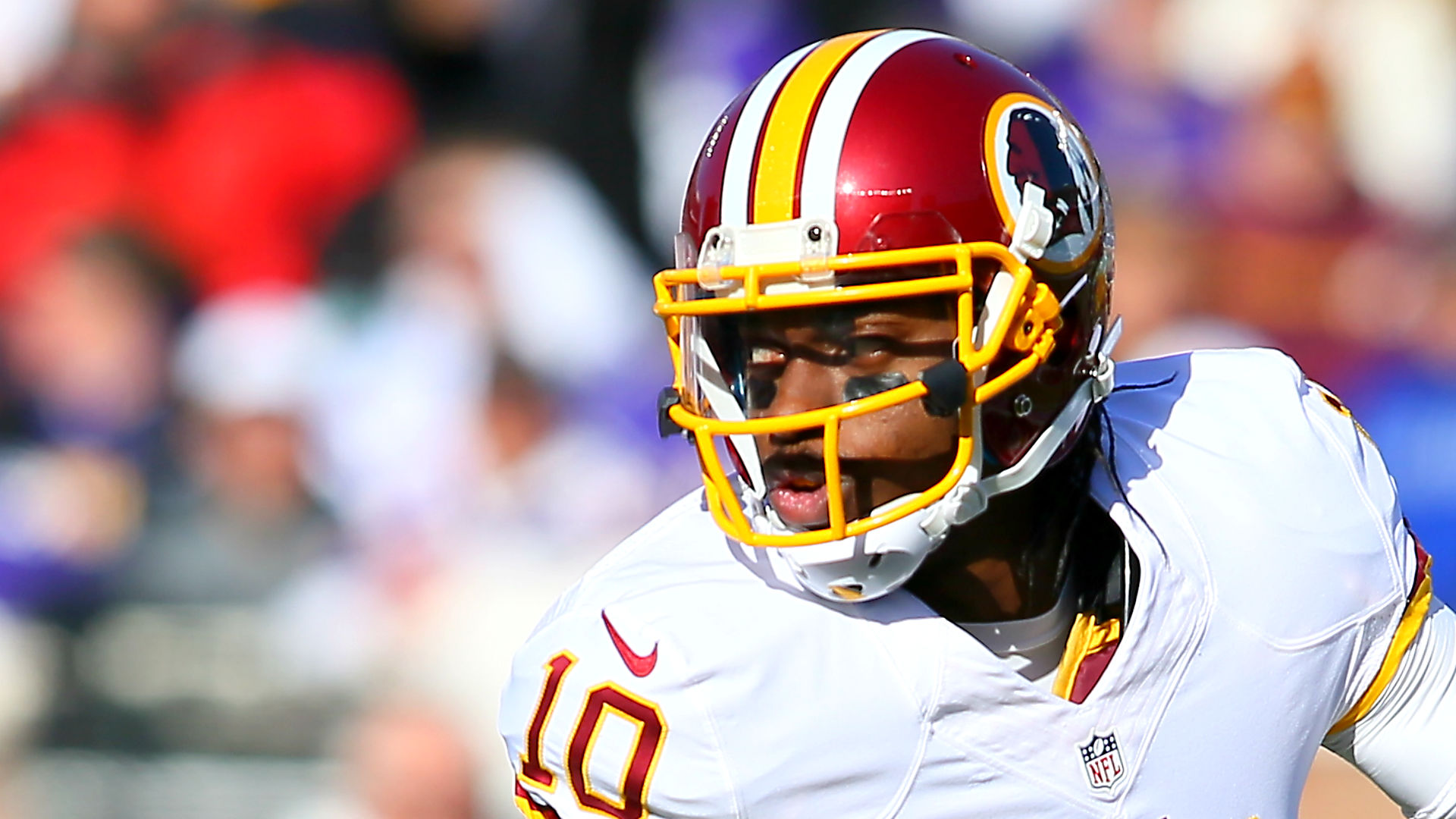 The best news from RG3 Return Week in Washington is that it's over. Robert Griffin III played, came out of the game healthy, and the latest siege of reports of internal turmoil didn't seem to affect the team one way or another. Technically, the team bus had a worse day in Minnesota than Griffin.
Overall, though, the week just needed to end.
MORE: Week 9 scoreboard, stats | Must-see images | Washington buses crash 
It ended with an aggravating, totally avoidable 29-26 loss to the Vikings with a sampling of Good RG3, Bad RG3, Rusty RG3 and Center of Controversy RG3. Now comes a bye week — Washington should expect lots of good, bad and controversial, too. 
Just because there's no game, it doesn't mean the clouds from this week will magically part. Around this organization, they never really do.
Seven weeks after dislocating his ankle, Griffin didn't play as if he wasn't ready; or as if he had been rushed back too early; or as if the team would have been just as well sitting him out two extra weeks and save him for a home game against lowly Tampa Bay. 
Griffin showed how accurate he could be on the very first drive, and how mobile he was and how able he was to escape a pass rush. He did all those things all day long.
And he also looked like the rookie his quarterback counterpart is. The Vikings' Teddy Bridgewater was not perfect, but he never threw two passes as abominable as Griffin's late, first-half interception that led to a Vikings touchdown, and his fourth-down pass in the final minutes when Washington needed to get into position to tie.
PHOTOS: 'Redskins' protest at TCF Bank Stadium  
Washington didn't lose the game because Griffin's ankle was still hurt. They lost, at least in part, because Griffin played inconsisten and unpredictable when his team needed it the least. All things considered, it's not clear what he did that Colt McCoy couldn't have done.
Still, as healthy as he looked, the urgency to bring Griffin back this week felt badly misplaced, to say the least. In light of the history with the Mike Shanahan regime and the way Washington handled its injured franchise quarterback, it felt totally unnecessary.
As for the pregame report on ESPN that owner Dan Snyder and general manager Bruce Allen had double-teamed Jay Gruden and pushed Griffin back this week, and that the players threw a mini-revolt against Griffin last week … it all felt inevitable. 
Nine games into his tenure for Gruden to have to answer questions about the owner meddling? It seems short even by this franchise's standards. 
After the game, Gruden called it "an amateurish report. It's totally not true." Griffin also denied it to Comcast SportsNet MidAtlantic, and added: "I believe eventually that all of this will calm down. We won't have these distractions outside of football, and we'll just be able to go play, you guys (reporters) can report on the football, and (we'll) win games, and that'll make everybody happy.''
It's feasible. At least the winning-games part is. The "distractions" never quite go away, though. Washington all but asked for one by choosing not to err on the side of caution, and peace of mind, and not sitting Griffin down for one more week.
Maybe the loss couldn't have been avoided, and certainly not the bus accident. But the extra RG3 drama could have stayed on the bench.