Chelsea's Jose Mourinho suggests playing Premier League matches in United States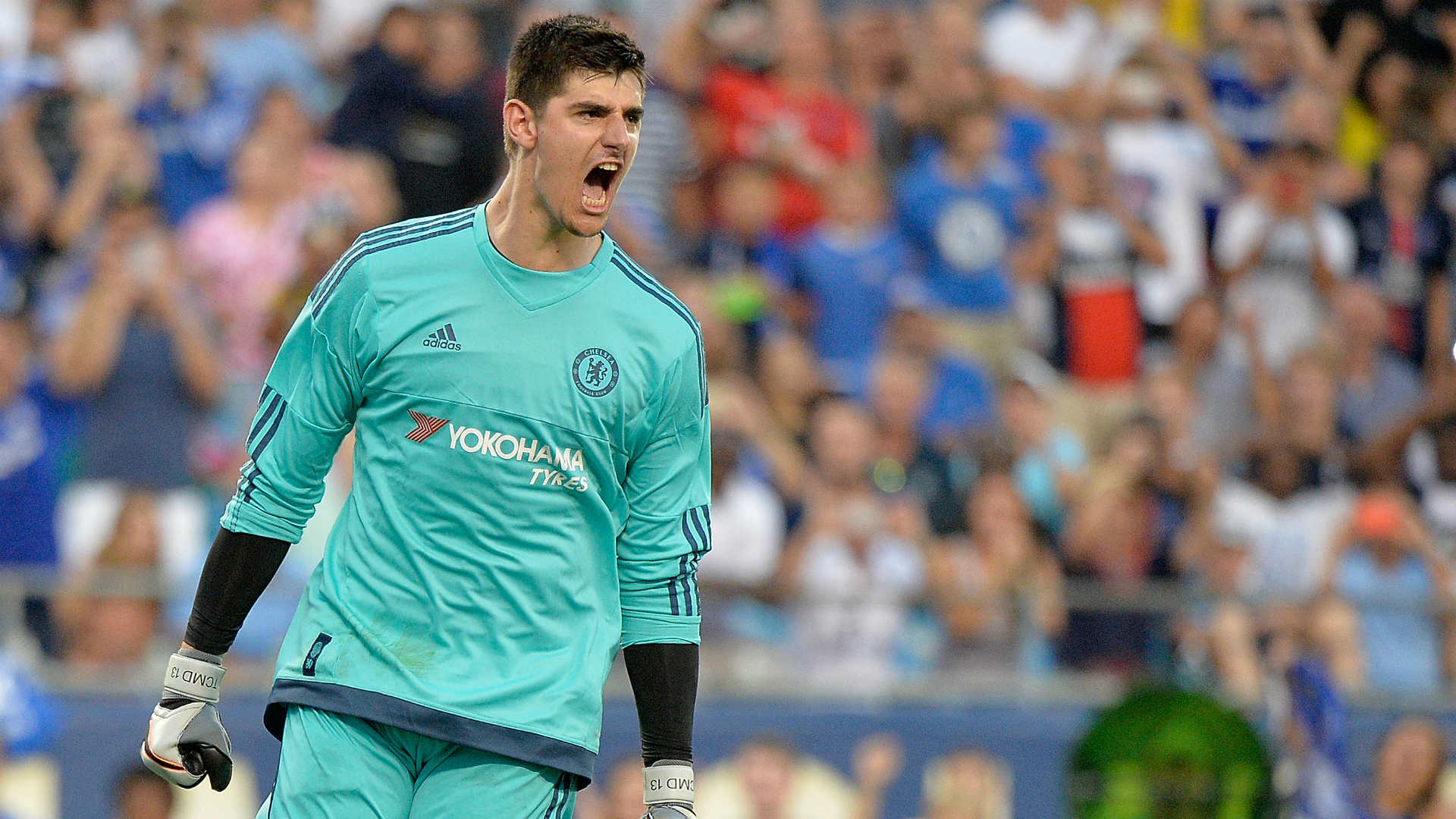 CHARLOTTE, N.C. — The NFL and college football are building a presence overseas by bringing meaningful regular season games to other countries. Could we see major European soccer return the favor and bring their top teams to the United States for serious competition?
Chelsea defeated Paris Saint-Germain on Saturday at Bank of America Stadium as part of the International Champions Cup. The tournament is essentially a warm-up for teams before they enter league play. But for American soccer fans, the chance to see the world's best soccer players in their backyard is a rare opportunity they can't miss. 
MORE: Courtois leads Chelsea to PK win | Seven overrated Champions League players
So when the Premier League and French Ligue 1 champions met Saturday, more than 61,000 fans turned out to watch a match that featured a goal by PSG's biggest star, Zlatan Ibrahimovic, a backflip celebration by one of Chelsea's rising young stars, Victor Moses, and a shootout that ended with a rocket goal by Chelsea goalkeeper Thibaut Courtois.
"I think it's not normal to bring 60,000 fans to a friendly match," Chelsea manager Jose Mourinho said following his club's shootout victory. "The people gave us an atmosphere that is not normal in a friendly match. This is a match where you are not obsessed with the result, we just want to train. The people made this a big atmosphere and we thank you a lot for that."
The Charlotte crowd was largely in favor of the Blues with a smattering of PSG jerseys in the crowds. Chelsea's home stadium in Stamford Bridge has a capacity of just 41,798, so the cheers may have made the team's trip to North Carolina feel a lot like home. So much so Mourinho said the club may have to adopt the southern city as a temporary home when renovations begin at Stamford Bridge in the near future.
"Maybe when we don't have Stamford Bridge for a couple of years we can come here and play a couple of matches in the Premier League," Mourinho said. "We know the support is fantastic."
Mourinho has praised soccer culture in the U.S. on many previous occasions, even saying he'd like to one day coach in MLS. He mentioned the positive impact the U.S. Women's National Team's World Cup victory can have on the country, but said the recognition of himself and his club players stateside has ballooned in the last decade.
"I see the passion and I see the difference when I walk in the street when me and my players go for a walk after dinner," Mourinho said. "Ten years ago it was paradise, and it is not paradise anymore. I think people know the players and the managers, so the passion is coming … every year I come for preseason I see a difference."