What now for Chelsea? Pogba, Varane ... and Loftus-Cheek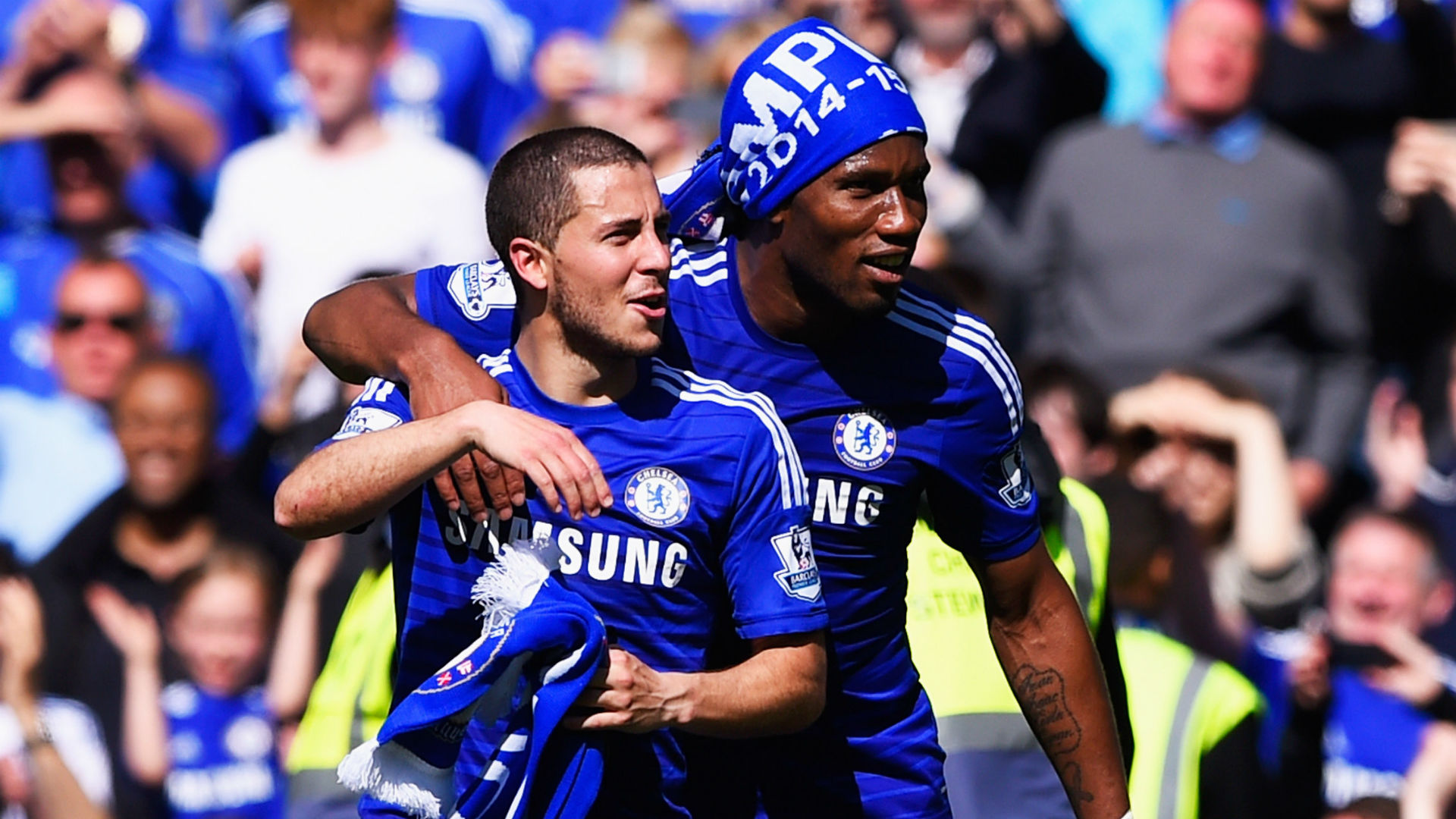 Jose Mourinho acknowledges he is tired. The Chelsea manager, drained by the pressures of leading the club's title triumph over the last nine months, will now take three well-deserved days off in Portugal before returning to England on Thursday.

He will do so as a Premier League-winning manager for the third time in five seasons coaching in this country, having expertly coordinated a campaign that culminated Sunday with the 1-0 home win over Crystal Palace that sealed the title.

When the Portuguese returned to Chelsea in 2013, he had always marked his second season as the year he would win the title with a young and evolving side. But Mourinho has never told us what he plans for his third season back at Stamford Bridge.

For all its brilliance this season, Chelsea can improve. The Blues have looked lethargic and struggled to find rhythm in the second half of the season while they surrendered meekly in the Champions League with a last-16 defeat to Paris Saint-Germain.

Mourinho will now look to build a team that can dominate for years to come, that can win the Champions League, an achievement that would draw Mourinho level with Bob Paisley and Carlo Ancelotti with three wins in Europe's elite competition.
Some players will move on this summer, including Petr Cech, who has spent most of the campaign frustrated as backup to first-choice goalkeeper Thibaut Courtois. Chelsea, though, will improve again. While the rest of the Premier League has some catching up to do, the Londoners will look to pull away from their rivals.

Last year, Mourinho orchestrated everything perfectly, from the brilliant transfer business, to spending preseason in Europe, to tactical tweaks to avoid the sloppy defeats that cost Chelsea the title in his first season back. The 52-year-old, with his insatiable desire to win, will know in his mind the changes he wants to make so the team can retain the Premier League title next year and compete with the likes of Barcelona and Bayern Munich in the Champions League.

"We need a couple of players to give more strength and depth to the squad," Mourinho said last week. "We want to keep the same number of players and have a more uniform group in terms of not quality but experience, to give us that little bit of extra in case we progress in the Champions League."

A striker to take the burden off Costa will be the priority. While Didier Drogba and Loic Remy have proven able deputies to the Spain international this season, Chelsea deon't have anything like the same attacking depth as the top sides in Europe.

The likes of Paulo Dybala, Alexandre Lacazette and Radamel Falcao have all been linked with the Blues and would give Mourinho more options to rotate a squad that relied on a core of 13 or 14 players and looked exhausted by the turn of the year.

Mourinho will have to sign a second-choice goalkeeper to replace Cech, who is expected to leave, while Chelsea may look to sign a new left back and goal-scoring winger, with Filipe Luis and Juan Cuadrado struggling to make an impact since their arrivals. Koke is understood to be the club's top target while Marco Reus and Gareth Bale would also be of great interest if they became available.
John Terry has been a mountain at the back for Chelsea but at 34 will soon need replacing. The rumors that Mourinho believes he can sign Raphael Varane refuse to go away despite Real Madrid's insistence that the French center back will stay at the Santiago Bernabeu.

Mourinho would like to add some sturdust to his midfield and Paul Pogba would appear to be the perfect signing to fit the Chelsea policy of signing the best young players in the world.

Pogba would cost the best part of 60 million pounds, but Chelsea has shown it has the nous in the transfer market to make such signings within financial fair play boundaries, while the club's balance sheet will be boosted next season by the start of a £40 million-a-year sponsorship deal with Yokohama.

Eden Hazard, the PFA Player of the Year, will only improve while Mourinho might finally back up his rhetoric by giving a chance to players that have been starring in excellent academy sides. The likes of and Ruben Loftus-Cheek, Dominic Solanke and Isiah Brown are all expected to start pushing for involvement in the first-team squad.

If Mourinho can start to combine the development of talented youngsters with the addition of star names, then he can build a true legacy at Chelsea to add to the winning football that has brought him an incredible eighth league title as a manager.