Chelsea preview: Can Mourinho, Hazard defend Premier League championship?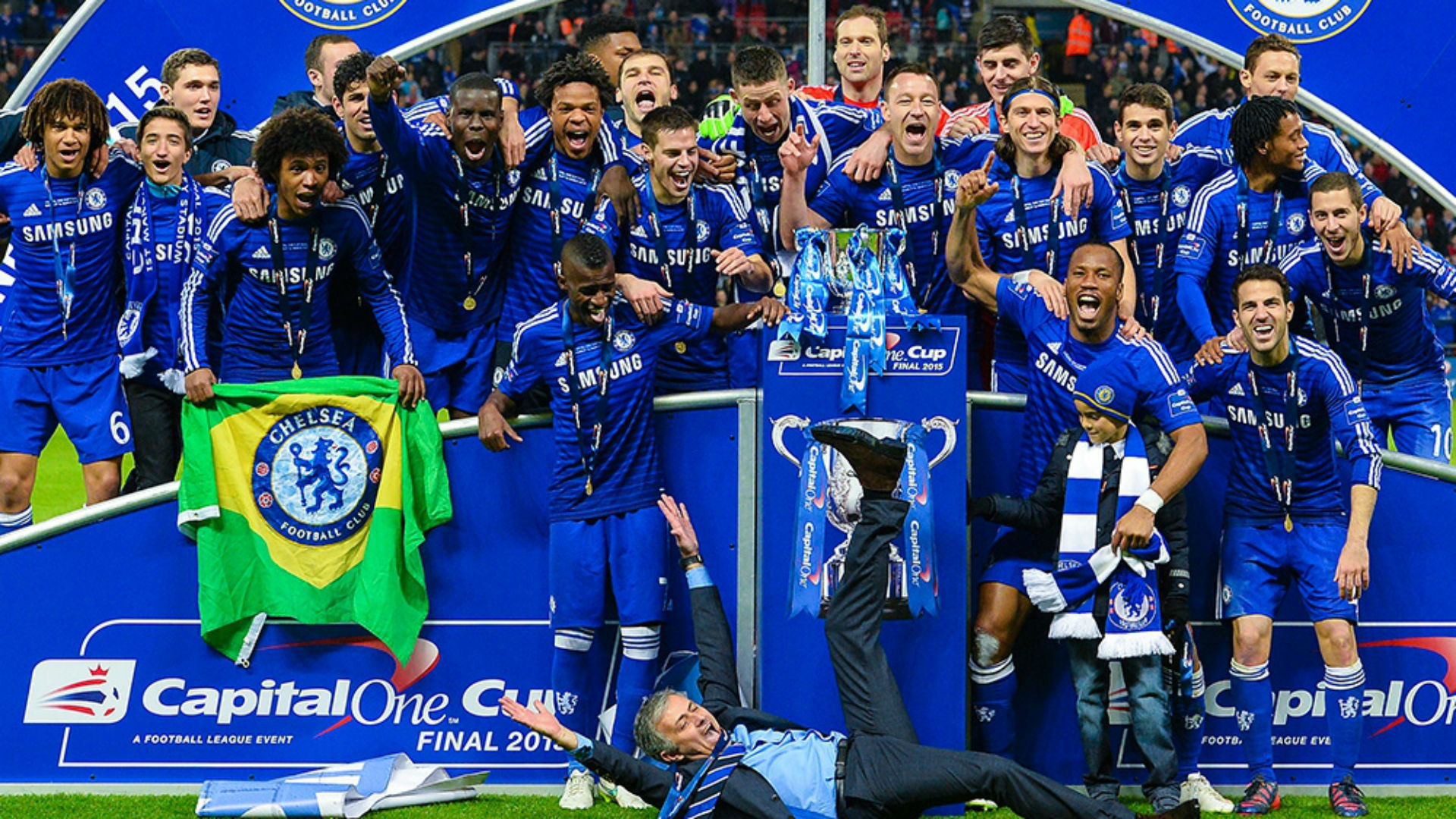 The new season presents Jose Mourinho with a challenge daunting even for modern management's greatest winner: how to inspire a team of dominant champions to do it all again. His first great Chelsea side achieved back-to-back titles with relative ease but the Premier League of 2005 was not the Premier League of 2015.

Manchester United continues to spend vast sums in order to provide Louis van Gaal with the tools to catapult the club back to title relevance, while Arsenal has the generosity of Roman Abramovich to thank for being one crucial piece closer to a first Premier League crown in 11 years.
MORE: Premier League schedule | Premier League predictions | Premier League fantasy advice
Manchester City has supplemented an aging but classy spine with the most exciting English talent to emerge since Wayne Rooney and Liverpool's post-Luis Suarez rebuilding job continues apace. Even clubs outside the Premier League elite, enriched and emboldened by the current TV deal and promise of another record bonanza in 2016, can attract coveted talents such as Yohan Cabaye, Georginio Wijnaldum and Andre Ayew.

It is this uniquely formidable landscape that prompts Mourinho to insist that his players must improve while suggesting that this year's Premier League could be won with the lowest points tally since 2011. "I have to be better, these players have to be better and maybe our squad needs some fresh blood to put the current squad under a bit of pressure," he told Sky Sports during Chelsea's coronation in May.

Signings have since arrived but there has been nothing to match the masterclass of the 2014 summer transfer window. Radamel Falcao is a deeply divisive capture, even on a relatively low-risk one-year loan. Mourinho is convinced that he can introduce English football to the real Colombian goal machine and the pressure will be on to succeed if Diego Costa's troublesome hamstrings continue to deprive Chelsea of its long-awaited successor to Didier Drogba.

Asmir Begovic was merely a box that needed to be ticked in the wake of Petr Cech's defection to Arsenal, while Baba Rahman or Alex Telles will fall into the same category should they replace Filipe Luis. John Stones is a more intriguing prospect but the unavailability of transcendent targets Paul Pogba and Gareth Bale means that Mourinho's core will remain unchanged beyond August.
MORE: Every EPL fan wants these questions answered | You'll be hearing a lot about these players
The good news is that Chelsea's strongest XI — physically dynamic, tactically versatile and impeccably balanced — is still unmatched in England and capable of beating any of the European superpowers on a favorable day. They also boast Eden Hazard, a class above anything outside of La Liga last season and, at 24, a star perfectly positioned to make another giant leap forward in his game.

Then there is Mourinho, the Premier League's smartest navigator of a season since Sir Alex Ferguson and the sharpest tactical mind in the land. He has lost none of his 12 league matches against top-four opponents since returning to Stamford Bridge. If that record holds, so should Chelsea's supremacy.

Depth remains the biggest concern. Mourinho has repeatedly asserted his preference for a "tight squad," but Chelsea used just 20 players in the Premier League last season — tied for the fewest in the division. Seven of those started more than 30 matches and creeping fatigue undeniably played a role in football that degraded from art to attrition after Christmas.

Mourinho needs more players he trusts, particularly in the heart of defense and on the flanks. John Terry cannot defy the aging process indefinitely and injury may come calling on Hazard, the most fouled player in the country. Both started every Premier League match last season and their burden — particularly in the final weeks — often verged on crippling.

Paris Saint-Germain exploited Chelsea's wavering intensity to end the European charge at Stamford Bridge in March and the Champions League remains the competition most likely to punish any tiring of legs — as well as any indulgence of Mourinho's most negative tactical impulses.

Creativity may be required in the search for viable reinforcements. Victor Moses, so productive under Rafael Benitez, has returned to Stamford Bridge and youngster Bertrand Traore will be given a chance. Mourinho's talk of building a dynasty would also carry more weight with a greater show of faith in Ruben Loftus-Cheek and others in a Chelsea academy brimming with potential.

A repeat of last season's fast start would be ideal, though the preparations of the last 10 days — four games across two continents — are no match for the focused nine-game pan-European schedule of a year ago. Arsenal was slicker and sharper in Sunday's Community Shield and few who watched will be confident of Chelsea hitting the ground at full speed against Swansea City.

Yet Mourinho's problems are dwarfed by those of his Premier League rivals. Chelsea remains clearly the team to beat and, after a summer devoid of drama, can look forward with confidence to the defense of its title.