Christian Pulisic turns sleepy U.S. World Cup qualifier into personal statement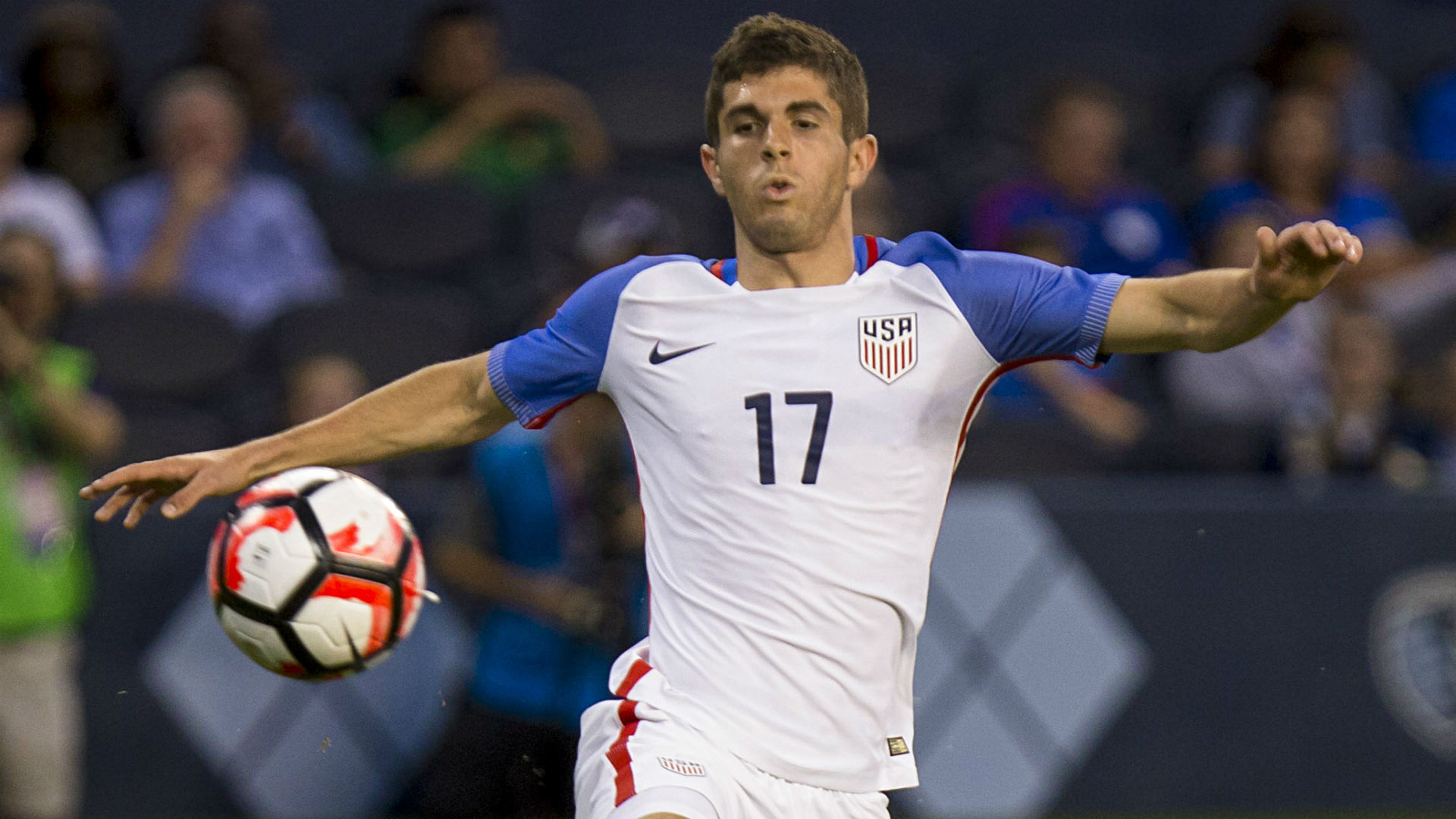 The United States men's national team did not need any of the three goals that involved Christian Pulisic in its World Cup qualifying game Friday afternoon at St. Vincent & the Grenadines, but every one of them suggested to fans there is reason to dream about American soccer's future.
It took nearly half an hour to get the one goal the Americans required, and it took most of the first half to get the two more that assured the victory, but it wasn't until Pulisic arrived and turned the game into a 6-0 blowout that we saw just what it might mean if the U.S. is successful in qualifying for Russia 2018.
PHOTOS: U.S. battles Colombia in Copa
The United States is nearly there. With one game remaining, the Americans have 10 points, three ahead of Guatemala. They will clinch automatic advancement to the final six-team round of qualifying — known as "the Hex" — with a win or draw against T&T in a home game Tuesday at Jacksonville. In reality, the USMNT almost can't miss because it has a plus-13 goal differential to Guatemala's plus-1. That's a lot of ground to make up in a single game, even though Guatemala gets to end with SV&G.
Pulisic now has three goals in his first seven appearances for the USMNT. He made his debut with a goal in a friendly victory over Bolivia in May, played some in the team's trek toward fourth place in the Copa America Centenario tournament in June, and was included on the roster for the final two fourth-round qualifying matches. That decision was justified almost as soon as he stepped on the field. He was born in Hershey, Pa., spent part of his youth there and part near Detroit, and signed at 16 to play for German club Borussia Dortmund. He appeared in senior team matches — including in the UEFA Europa League — last season. At age 17.
If it weren't for the alluring talent of Pulisic, who won't turn 18 until Sept. 18, this would have gone down as the most pedestrian of performances for the Americans. His goal in the 70th minute, off a perfect feed from fellow sub Sacha Kljestan, gave the team a 4-0 lead. What had been a slumbering second half gained some life and promise.
MORE: Chelsea loans Matt Miazga to Dutch side
The two combined again in the 78th minute, this time Pulisic setting up Kljestan for a tap-in. It was Kljestan's first international goal in six years. He has 43 caps in his career, but this was only the second since 2013.
And in extra time they were at it again, with Pulisic taking another Kljestan setup and calmly striking it home from just behind the top of the 18.
This was not a game against an elite opponent. This wasn't even the best side Saint Vincent & the Grenadines could muster; they had no chance to advance beyond this stage of the qualification process, so some of its players did not participate. But Pulisic scored twice and demonstrated a beautiful range of skills in a game that more experienced players did not immediately command.
The Americans took far too long to create some room between themselves and SV&G. Coach Jurgen Klinsmann played about as conservative a lineup as he could manage, with Graham Zusi starting on the right side and defensive midfielder Kyle Beckerman struggling to create offense in a more advanced role than is customary for him.
QUORA: Why U.S. soccer players continue to fall short
The "Vincy Heat" actually got the first good chance to score. Goalkeeper Brad Guzan had to make a point-blank save to keep it 0-0. Oalex Anderson, who'd put the U.S. behind earlier in their first match of this qualifying round last November, got free on the left side and Guzan had trouble judging the cross that floated in from the right. But Guzan stopped his shot and allowed the U.S. to keep its shutout intact.
Within two minutes, forward Bobby Wood gave the U.S. the only goal it would need, accepting a pass from captain Jozy Altidore near the top of the box and curling a long-distance shot inside the far post. U.S. defender Matt Besler took advantage of an error by the opposite to knock in a close shot to make it 2-0. Two minutes before halftime, Wood earned a penalty with a powerful move into the box, and Altidore stepped in to knock in the PK for his 35th international goal.
At 3-0, the U.S. starters seemed to be disinterested in doing a whole lot more. There was some good fortune — the American defenders might say it was more a matter of holding a definitive line — that two SV&G goals were wiped out by offside calls. But it was not an impressive display until Kljestan and Pulisic entered the game with about 25 minutes left.