Cast in familiar underdog role, Impact on verge of historic victory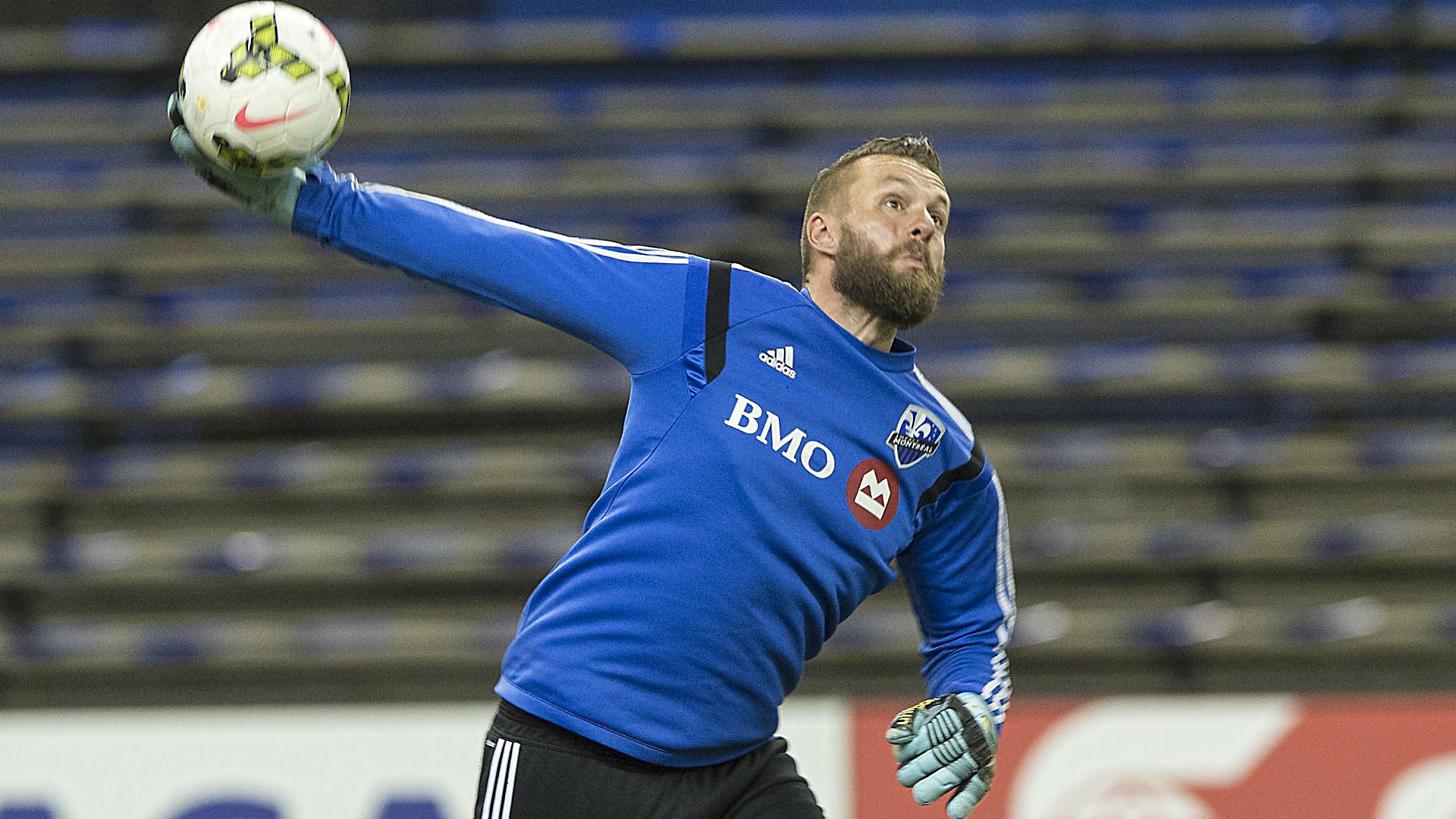 MONTREAL — On paper, it is the kind of mismatch that should yield a bloodbath, not a battle.
In one corner, you have Club America, a team a year away from celebrating its 100th anniversary. A CONCACAF juggernaut with millions of fans, a historic home stadium and a trophy case overflowing with a dozen Liga MX titles and five CONCACAF championships.
In the other corner stands the Montreal Impact, a club in just its fourth season of top-flight competition in Major League Soccer. A team with no playoff victories, let alone a league title to its name.
Last December, Club America was busy celebrating its latest title, won with a head coach in Antonio Mohamed who was forced out even though he delivered another trophy. At the same time, the Impact were coming off a season that saw them finish with the worst record in MLS. But they stood by coach Frank Klopas, keeping him in charge.
Club America followed up its Liga MX title with a $25 million spending spree that netted, among others, standout striker Dario Benedetto and speedy winger Darwin Quintero. The Impact's winter spree consisted of the modest, but effective, signings of Laurent Ciman and Marco Donadel, coupled with the wrangling of a handful of MLS castoffs like Bakary Soumare and Dominic Oduro, who have been key to the team's Champions League run.
Despite all of these disparities, the Impact head into Wednesday night's Champions League final second leg with a chance to make history. We're not talking about the kind of chance that involves a snowball and hell. We are talking about a very real opportunity to pull off one of the biggest upsets in CONCACAF history.
The Impact will step into Olympic Stadium with more than 61,000 fans in attendance hoping to spur them on to the first CONCACAF title ever won by a Canadian team, and the first CONCACAF title by an MLS team in the Champions League era.
As recently as a week ago, such a notion would have drawn plenty of laughs. That was before the Impact went into Estadio Azteca and pushed Club America to the brink of defeat before escaping with a draw in a match they were expected to lose badly.
Montreal defended valiantly, and went after Club America on counterattacks that were effective enough to keep the Mexican club on its heels. Even though Club America finished with more chances, and might have won the match on another night, last week's draw surely planted seeds of doubt in the players' minds.
"I think the pressure is getting to them," Impact midfielder Andres Romero said Wednesday. "I don't think they played a good game in the first leg, but we had the control of the match. They attacked the whole match, but we went to play the game we played, and we were rewarded with what we went there to get.
"Now, things will be different. We are at home, and we will go out to attack," Romero added. "I think it will be a different game to the one at Azteca."
"I don't think we're going to lay back and try to hit them on the counter. We're just going to bring it to them at the end of the day," Oduro said Tuesday. "Bottom line, we're going to bring it to them."
The confidence emanating from the Impact camp Tuesday was palpable. It's a stark contrast to the sense of unease coming from Club America, which in the span of a few days had goalkeeper Moises Munoz rip Montreal as an unworthy CONCACAF champion, and president Ricardo Pelaez complaining about the choice of Costa Rican match officials. Club America manager Gustavo Matosas stayed away from offering up any bulletin board material Tuesday, but he also offered no sign of respect for the opponent he has to overcome.
To be sure, Montreal is facing a stiff test, but there are some things working in the Impact's favor. They are rested, having had the weekend off from MLS play while Club America had to battle through a Sunday match against archrival Chivas Guadalajara. Captain and attacking standout Rubens Sambueza is an injury doubt for Las Aguilas. And perhaps most important, Club America has been in a slump lately.
The reigning Mexican champions have posted just two wins in their past eight matches in all competitions. That run included a shocking 3-0 Champions League loss in Costa Rica to Herediano (which Club America avenged in the second leg with a 6-0 thrashing), as well as a more recent 4-0 beating at the hands of Queretaro.
Despite that slump, Club America remains the favorite Wednesday, against an Impact side being led, in large part, by MLS castoffs who have found redemption up north. They extend from Klopas, who was forced out by the Chicago Fire two seasons ago, to players like Soumare, Oduro, Dilly Duka and Nigel Reo-Coker, who can all count three or MLS teams played for in the past five years.
That group has come together to pull off an improbable run that has fittingly pitted Montreal against an opponent it shouldn't be able to beat. The Impact's entire run to Wednesday's final has included triumphs against teams they were supposed to lose to — from the New York Red Bulls in the group stage, to Pachuca in the quarterfinals, and even Alajuelense in the semifinals. Each time, the Impact were underestimated, and each time they proved doubters wrong.
Perhaps that is why the Impact still exude confidence after losing players like Justin Mapp and Cameron Porter to injury, and even after seeing goalkeeper Evan Bush suspended for the second leg. To overcome so much, and defy expectations repeatedly, is enough to boost a team's confidence to a level that could make anything happen.
Throw in a stadium full of Impact fans, and Wednesday night has all the ingredients for a storybook ending. Now it is just up to the Impact to write the perfect final chapter.
"Like a great coach in Chicago said, this guy Mike Ditka, the future is a mystery, the past is history, it's what we do right now," Klopas said Tuesday. "Right now, we have a great moment in front of us and we've got to go all in. I know the players will and that's all you can ask for as a coach.
"We're prepared, the guys are ready, they know what's at stake. I wish I could predict the future. The only thing I know is that my players will leave everything on the field to make our fans and our city proud."