Why is USA out of Gold Cup? Blame unaccountable Klinsmann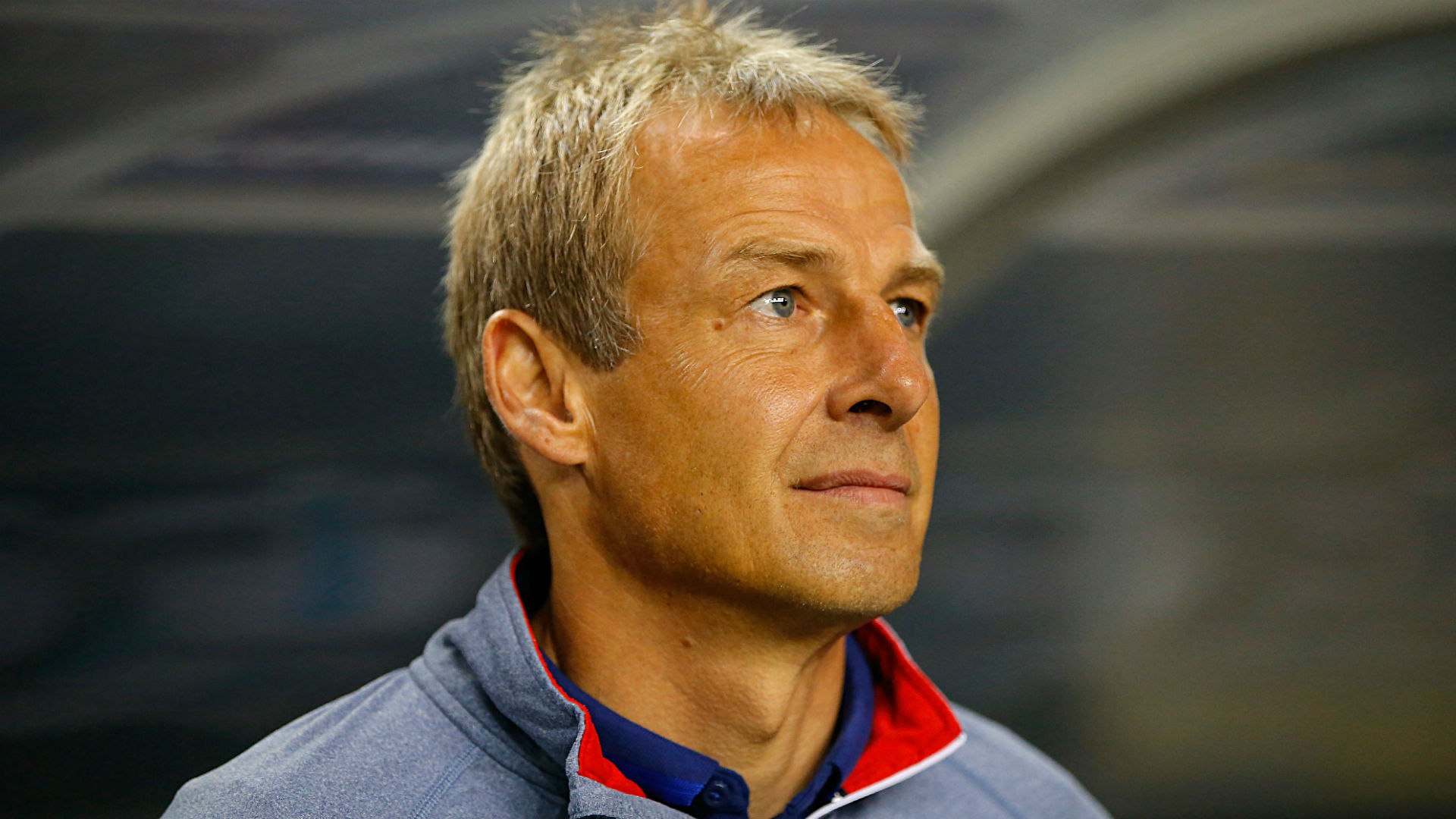 When Jurgen Klinsmann addressed the media following the U.S. national team's shocking 2-1 loss to Jamaica in the CONCACAF Gold Cup semifinals, he could have done one of two things. He could have conceded that his team simply didn't play well enough to beat a tough and resolute Jamaican side. He also could have put the blame on his own shoulders for his lineup decisions and for not having the team ready to defend its title.
Klinsmann did neither, choosing instead to praise his team's performance and stand by his decision to stick with young defenders John Brooks and Ventura Alvarado. He did lament his team's inability to finish chances, but praised its fighting spirit and chalked up the loss to bad luck.
MORE: Photos from the semifinals | USA player ratings | Panama calls CONCACAF 'corrupt thieves' after loss to Mexico
"We had enough chances to put this game away. Early and later on," Klinsmann said. "The luck was not with us maybe, and maybe we were not clinical enough just to put it in there. Effort wise, rhythm wise, passing combinations, everything was there. There was a lot of good stuff that we saw, but at the end of the day it's the goals that matter."
Luck didn't allow Jamaica to score the first goal. Poor finishing and poor defending did. Luck didn't start the two defenders who were essentially most to blame for Darren Mattocks' opening goal. That was Klinsmann. You could argue that bad luck played a part in the call on Brad Guzan for handling the ball outside the penalty area, but it was Giles Barnes' skill that led to a perfectly struck free kick past Guzan.
Jamaica didn't do anything the Americans were unprepared for. The U.S. knew Jamaica would play for the counter, would be compact defensively and would cause problems for the U.S. defense. The Americans knew that and still chose a lineup featuring two relatively inexperienced center backs and the active but unpolished Gyasi Zardes, who showed his rawness Wednesday with myriad plays that killed U.S. attacks.
Klinsmann was right about one thing he said in the postgame news conference. Blaming young players for Wednesday's loss would be a mistake. This is true. The blame should fall squarely on the coach who chose to start them.
Does this mean Klinsmann should be fired? That reactionary take is making the rounds for the simple fact that a Gold Cup loss was what cost Bob Bradley his job just four years ago. The big difference between Klinsmann now and Bradley then was that Bradley was never seen as a long-term answer by U.S. Soccer after the 2010 World Cup. He was very much a placeholder who would only stick around if he worked wonders with the U.S. When Bradley couldn't deliver that, U.S. Soccer president Sunil Gulati turned to the man he always wanted to coach the national team.
Klinsmann is sitting on serious job security that Bradley never had in 2011, and it isn't a stretch to think that part of the reason Klinsmann is willing to gamble on making long-term plans is because of that job security. In fairness to Klinsmann, the U.S. went into Wednesday's semifinal on a nine-match unbeaten streak, with recent wins against the Netherlands and Germany, but that streak also came after a terrible run of results that dated to the end of the World Cup.
Does Gulati still feel the way he did four years later about Klinsmann? It's tough to say because Gulati isn't doing much talking to anybody these days, but based on everything Klinsmann has done, and continues to do, it is clear he is working like a coach who has a long leash, one that carries all the way through the 2018 World Cup.
Would Klinsmann have started Brooks and Alvarado through almost the entire Gold Cup if he thought his job was on the line? Klinsmann was defiant when asked whether he prioritized the 2018 World Cup a bit too much when selecting his teams for the 2015 Gold Cup, but already has made far too many statements during the tournament that make it clear he wasn't totally worried about the potential consequences of playing young defenders during this Gold Cup.
"It's the fact that right now they are already are on a level that they deserve to play these games," Klinsmann said of why he started Brooks and Alvarado against Jamaica. "They deserve to play the Gold Cup. They have a head-to-head race there these couple of guys, both center backs and outside backs. We want to see that competition going on and they will just get better over the next couple of years so that's not a problem at all."
Except that it was a problem, at what wound up being the crucial moment in the match, when Kemar Lawrence took a long throw-in that sailed over Alvarado and right to Mattocks, who managed to beat out the 6-4 Brooks on the play. Sitting on the bench during that sequence was the 6-5 Omar Gonzalez, who is far and away the best American defender in the air, but who has watched Alvarado zoom by him on the depth chart.
After the match, Klinsmann wanted no part blaming either young defender for the early goal, spending more time praising them than accepting that both needed to be better on the play.
"Not at all. John was involved in that header there, came up a little bit too late. But then he played an excellent game and Ventura, too," he said. "We have a couple of very, very good center backs that we keep building. They keep progressing and they will have a very intense competition going into the future. There's no reason to criticize them for that game. Opposite. They were all over the place, they did their job, and we came short at the end of the day."
Were Alvarado and Brooks decent for most of the rest of the match? Sure, but the tandem made a habit all tournament of making mistakes, and each time Klinsmann would chalk it up to growing pains. Each time Klinsmann would insist his young defenders were growing, even though every match they played in saw them blow assignments (that includes the Cuba match, although Cuba was helpless to take advantage).
On Wednesday, Jamaica took a 2-0 lead and then sat back and absorbed pressure, rarely testing the U.S. defense after that, which makes praising Brooks and Alvarado for their defending later in the match a bit misleading. They didn't have much to do by that point.
To be clear, Wednesday's loss was far from being all about the defense. The attack moved the ball around well, both in the first 25 minutes of the match and at the start of the second half. In those moments, we saw the Americans play like the proactive team Klinsmann has been promising for so long. The problem was the goals didn't come. That was due to poor finishing and, in some cases, sloppy passing. Even when the Americans were at their most dangerous, they were still too often wasteful and simply not clinical.
The loss wasn't all about the defense, but one of Klinsmann's biggest decisions -- choosing to stay with his young center backs -- failed to work out and Klinsmann must carry the blame for that.
Where does the U.S. go from here? The Confederations Cup play-in match is set for Oct. 9, and Klinsmann will have a pair of September friendlies to see where his team stands and where players are in their preparedness. Those matches will also tell us whether Klinsmann's talk of the team heading in the right direction is reality or simply lip service. Because if the Americans fail to qualify for the Confederations Cup, Klinsmann will find it difficult to keep convincing people the U.S. is making real progress as it prepares to start a new World Cup qualifying cycle.